Wednesday, May 10, 2006
*~*~*~*~*~*~*~*~*~*~*~*~*~*~
I have not fully recovered yet.
I finished my antibiotics on Monday but my throat is still pain.
Anyway, I saw a chinese physician just now.
Hopefully, I will regain my full energy soon for the big feast on Saturday. =D
Still feeling really really tired.
My Niu Er Loot arrived!
I ordered....
one concealer,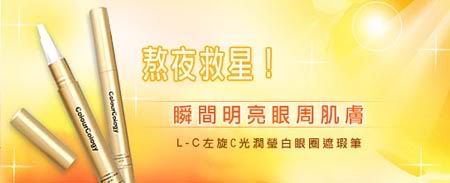 2 types of Lavender masks. Lurve the Lavender mask.. very nice fragrance.
My HR course started too! On Monday~ next week we will have to start our group project. There's no time to waste. haizz back to exams and studies, but it is something new after 5 years hahah. I'm reading alot on it now and I think it is going to be tough. All my colleagues said that is the toughest module among the whole year course...Industrial Relations doesnt sound very interesting... hor?
shall blog about taiwan tomorrow.. I have so much things to share especially the location of Hong Bing Mei Cai Hang, where you can get all the goodies at a cheaper price. =D
One more day to Vesak Day.
Yeah~ =D
Kiyo 到此一游 @ 9:02 PM