Sunday, May 21, 2006
*~*~*~*~*~*~*~*~*~*~*~*~*~*~
I am addicted to a new tw drama serial, not the sobbing sobbing kind but dramas that feature eye-candy actresses and actors,恶魔在身边 starring Xiao Mei and Rainie Yang.
Really like watching them act as a couple, they are so matching~ and the plot is rather sweet, will definitely make all the young teens go googoo-gaga over Xiao Mei.
It wasnt a sad movie but I cried anyway. It brought back memories of being in love..being sweet to each other, than I realized that I am not so anymore. I used to be. Just because of one bad incident, I became overprotective of myself, have mood swings, afraid of getting hurt and sometimes cry for no reason.
Maybe the hurt is still there...
or maybe it's still there cos it was hidden and buried deep down.
okay..enough of that. photos taken in MOS!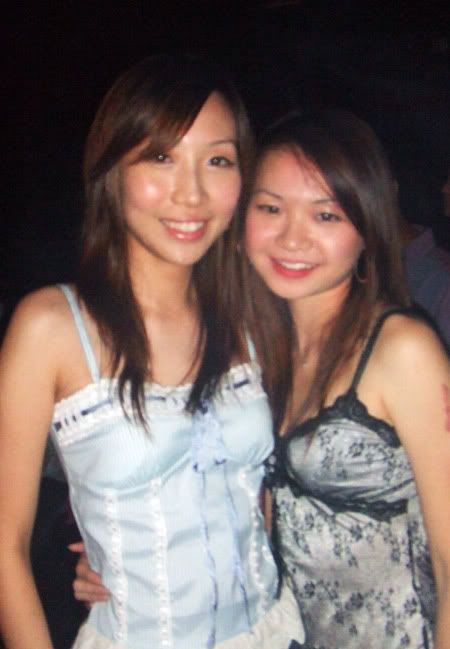 ppm's top is really nice.. sexy.. *wee weet*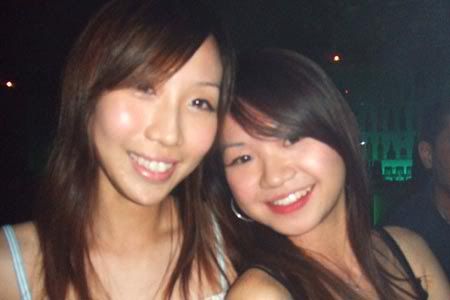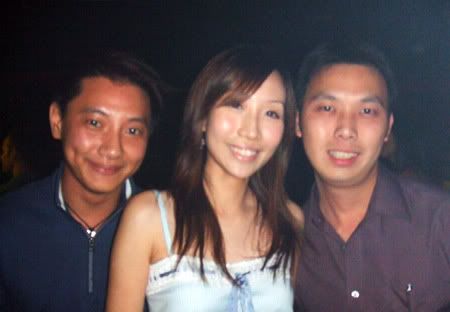 melvin, me and peien
Sec One and Two classmates in Geylang Methodist.
Those innocent and geeky times..long forgotten.
can have a mini-class gathering at the strangest places.
Maybe i should go dig up my class photos.. I have them somewhere..=D
Labels: Celebrations
Kiyo 到此一游 @ 10:06 PM