Thursday, May 11, 2006
*~*~*~*~*~*~*~*~*~*~*~*~*~*~
2nd Day night..

After our hotspring, we carried our hungry stomachs to Shi Lin again and it was STILL raining..
First time trying Lu Rou Fan. Although it's rather plain (just meat and rice), I think it tasted good!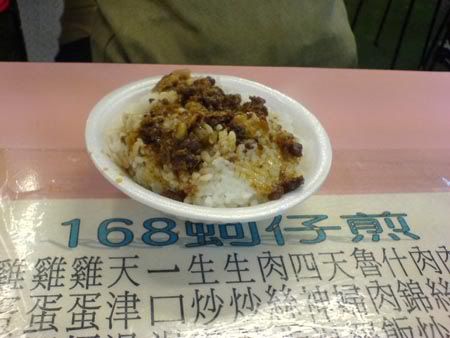 and ordered tang bao although I know that I will be eating the same thing in Ding Tai Feng again the next day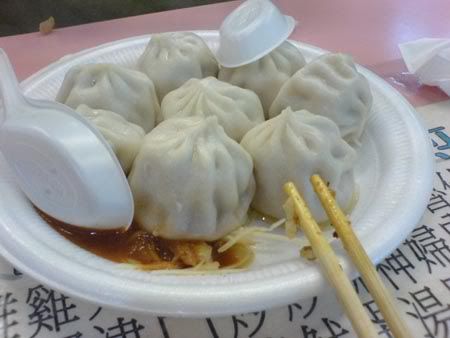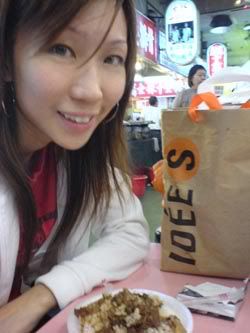 Oh ya.. and i ultra hate the smell of 臭豆腐, they smell like stinky long kangs. What was strange was, I DIDN'T smell any 臭豆腐 when I went to HK but 臭豆腐 was everywhere in Taiwan.. eeks, I didnt dare to try.

Went back to buy get another top I saw the other night.
Bought it in another colour. Pink! I think it's very sweet but it will need some alteration. Going to bring it to FEP later together with my jeans.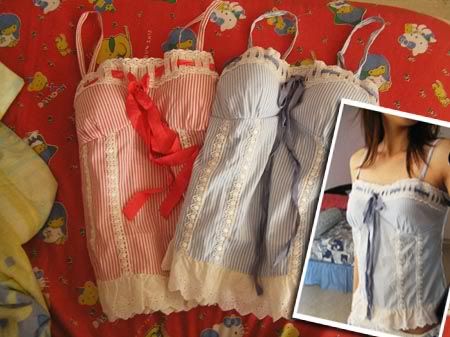 Early morning next day we went to Chiang Kai Shek Memorial. Saw a lot of teens practising dance and kungfu at those concert hall area.
Quite an interesting sight.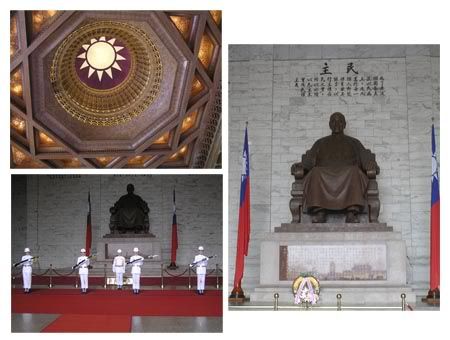 Saw their guards changing ceremony.
It was kinda farnie cos one of the guards NEARLY hit me. Okay.. they were marching and I was standing too close.
They marched straight towards us and we thought that they are going to make a right turn but they didnt appear to be turning..
They were getting so close that the people started to panick, and disperse from the carpet and at the last moment, just inches away from punching moi face, they turned nor~ -_-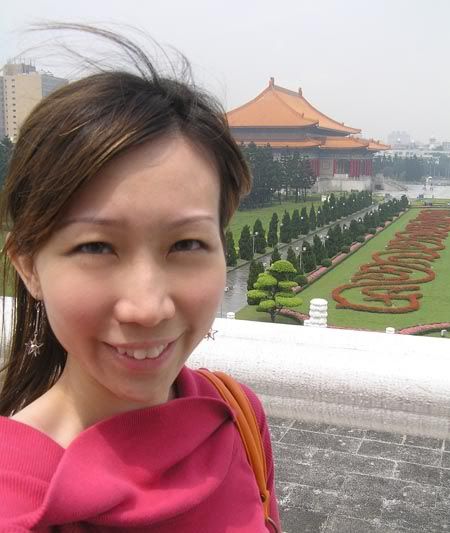 I know I look like shit, but I like the scenery behind~

Next was 忠孝敦化(Zhong Xiao Dun Hua) for lunch at Ding Tai Feng!
It was really good!!!!! If we had reach 15 mins later, the whole place would be so crowded and we will be queueing outside.




ZHA JIANG MIAN is slurp~ I still drool while typing this
4.5/5 droolz factor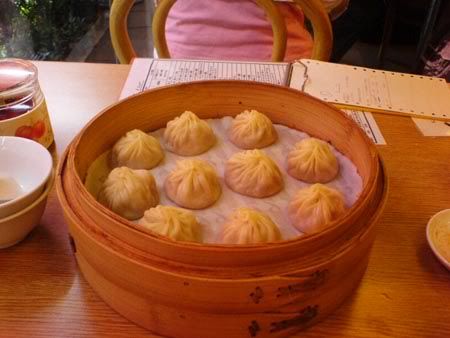 And it's kinda cheap! Not sure how Ding Tai Feng at Paragon charges, but I believe I wont be able to eat so much with that kind of price.

We just casually walked around 东区 (Dong Qu) and I decided to bring mum to one of the desert shop recommended in the Travel Book.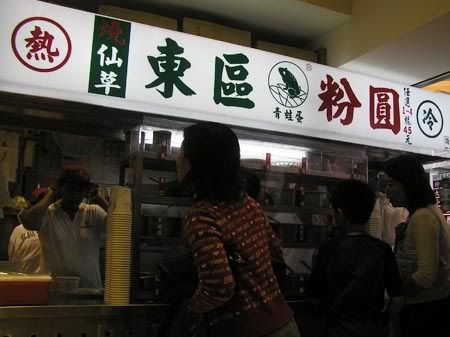 It's really yummyzz especially the Red bean Soup base.
4/5 droolz factor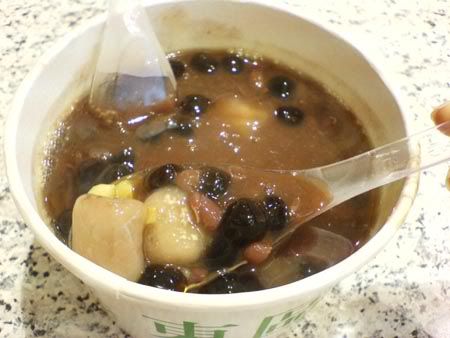 Then after filling the stomach, we started shopping! The weather was really good and alot of roadside stalls selling clothes and shoes slowly opened.
We went to this underground mall (東區地下街) and found this shop that sells Japanese beauty and cosmetic products and there's a ranking for each product. Not really cheap though... I didnt get anything from there.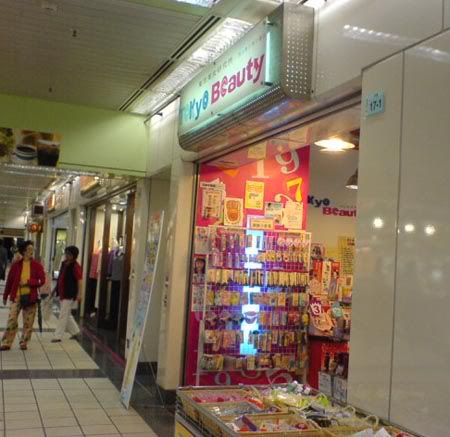 And we walk to 頂好名城店 (Ding Hao Ming Cheng), 宏賓美容材料行 (Hong Bin Mei Cai Hang).

How to go : Exit at Exit 11 of Dong Qu Di Xia Jie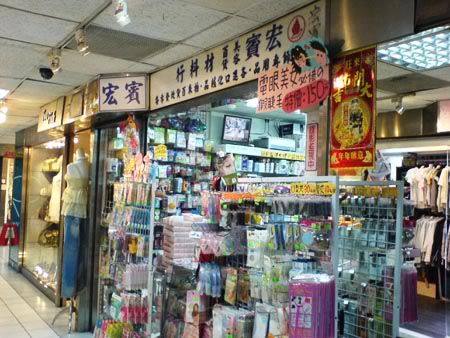 It's quite an old building. Just went there especially to this shop. Cos this is the shop that was mentioned in the Nv ren Wo zui Da magazine where the "princess brand" falsies were sold. =D Almost everything that is mentioned in that show or products from Japan can be found here at a cheaper price. A MUST-GO for avid fans like me.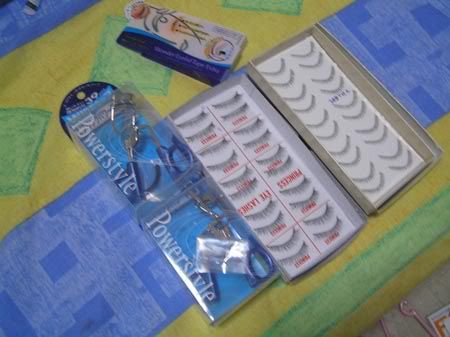 My princess falsies and the box on the right side is for my alphababe sista, those are bottom fake lashes. That curler is the one Kelvin recommended and it is really good. =D Fits my eye curvature perfectly!

Shopping at Taipei underground mall.. continues.. lugging so many things, we still shop for more shoes. Some only for 200NT.
But I didnt manage to find any boots I liked...
Labels: Taipeiphotoshoot, Wedding
Kiyo 到此一游 @ 10:17 PM