Thursday, April 06, 2006
*~*~*~*~*~*~*~*~*~*~*~*~*~*~
Swear that I didn't see anybody pee-ing.
It might be because I accidentally poke the mascara comb (metal kind hor) into my eye.
That resulted in..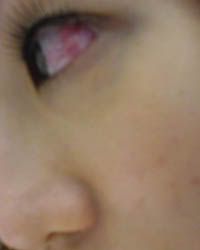 EEEeeeeekkks...even my boss asked me whether I was punched.
All for the sake of beauty. Haizz
So I rushed to raffles hospital cos my eye was rather pain.
But maybe I'm a little paranoid nah, but my EYES leh.. I cannot afford to lose them. Maybe it's just pure conjunctivitis which will clear up in a few days time. But if it doesn't clear up by Monday, I'm going to see a specialist. So no contact lens for the next few days. Great.
Please call me
TOOT TOOT Teng
.
Toot Toot Teng is going to Taiwan in 20 days Time! (wah.. alot of Ts hor)
My itinerary is done and I even asked mummy to get maps before we depart so I can plan better. So chao Kiasu!! Free maps!~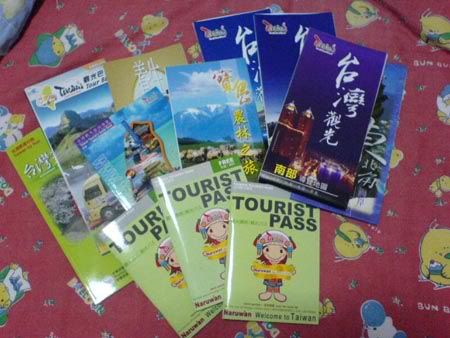 And I saw dis restaurant.. *erhem*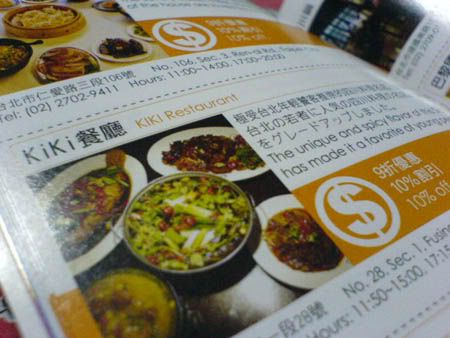 Food doesnt look very appetizing.
Sin lent me her buru buru guide yesterday when we met up for dinner too.
Although in Japanese, it's really a useful guide~
I'm drawing up a list of must-buys and must eats and it's like never ending.
Post up my itinerary tomorrow.. lalala
Kiyo 到此一游 @ 10:52 PM