Friday, March 24, 2006
*~*~*~*~*~*~*~*~*~*~*~*~*~*~
Went to MOS for the FHM ger next door competition and was greeted by a queue.
Yeah we have to queue cos almost everybody is VIP -_-
The gurls were really HOT (male models hotter!) and seriously looked better in real person than on the invites.
We had a great night until peimin's bag was stolen. =(
It really affected our mood... cos it could have been any of our bags as we all left it on the table!! Okay.. we should have left them in the locker, I know.. but there's supposed to be someone taking care of our bags. And maybe all the commotion when we were dragged on stage at the last minute (dont noe wat for lah.. sit there, look prettie) created the chance for him to snatch one away.. Are they so in need of cash? I doubt so..
Those compulsive thievessss.... that ENJOY the kick of stealing other people's things.
BEWARE!!
Okay back to the event...
There was this really cute male model. There were 4 of them actually and everybody went googoo gaga when they striped to their swimming trunks on stage but this particular botak head is coolzzz.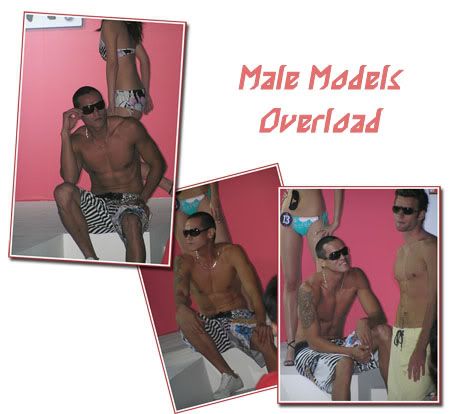 He got this bad-boi charm in him. Yah.. gurls just adore bad boys.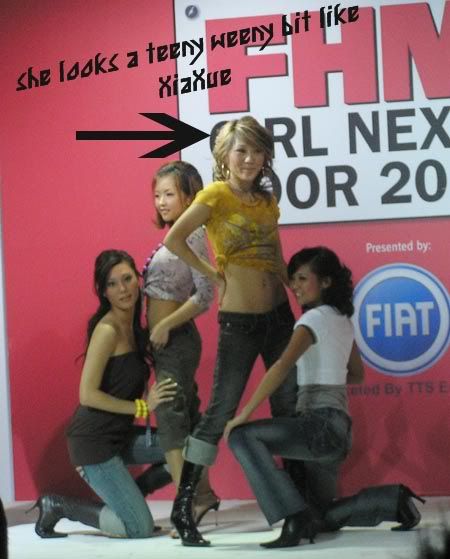 i guess it's her hair..
They had the usual, bikini parade… with nice bods..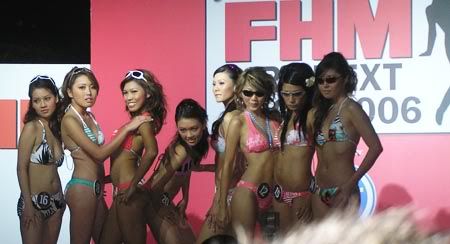 Q&A sessions
(not very interesting...by that time our legs were almost on the verge of breaking.. )
,
It goes like this :
Question
: A lawyer, doctor and army, which one is the toughest to be ?
Answer
: Lawyer. Cos he need to talk.
-_-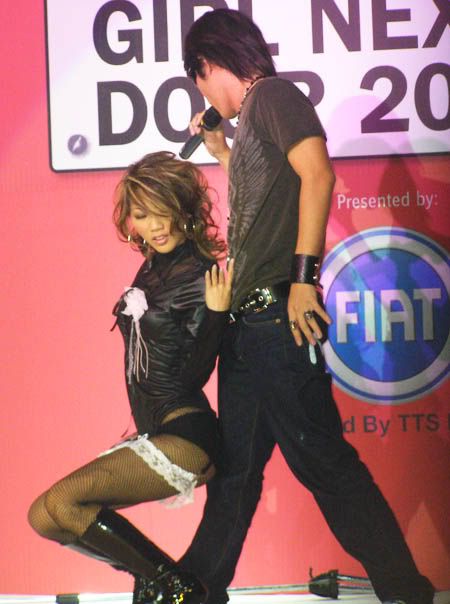 I think she looks real sexy here...
*****
i lurve PMS-free days.
I know this was released 2 months back but I still want to show off my new lip palette bought just now~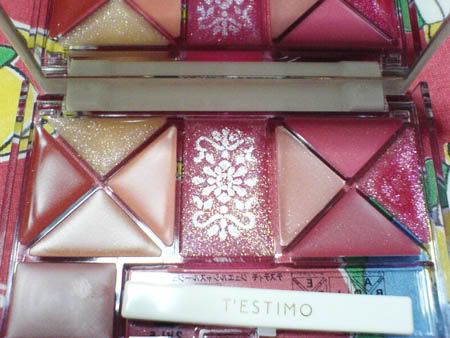 ~yummy colours liven up my mood~
I'm going to cut hair tomorrow!
Kiyo 到此一游 @ 11:29 PM