Monday, March 20, 2006
*~*~*~*~*~*~*~*~*~*~*~*~*~*~
It's so hot!
and my house is full of mosquitoes.
And
WORSE
, they are ALL FEEDING on my blood!
I dont have much to suck already okay, you flying blood suckers.
Apparently.. the long kang near my flat was clogged with steamboat soup and a foul smell is coming from there. One unethical steamboat restaurant actually threw all their waste in the long kang just outside their restaurant.
EeekS!
with that smell, who wants to go in and eat!?
Not very sure whether that is the source of mosquitoes, maybe it's just the weather.
Weekend was plain boring for me. Watched alot of TV and thinking of changing my blogskin. You noticed the colour has changed?!
YESH! to a lighter shade of pink -_-
My loot! Bought a army printed jacket last week with slight victorian style. eh.. I associate lace as victorian style. Bought a ribbon at bras basah to team with the jacket..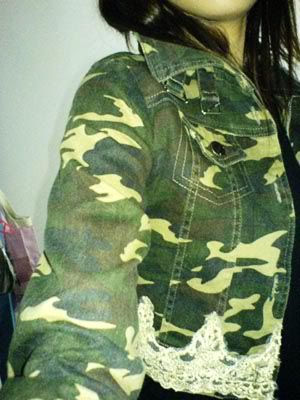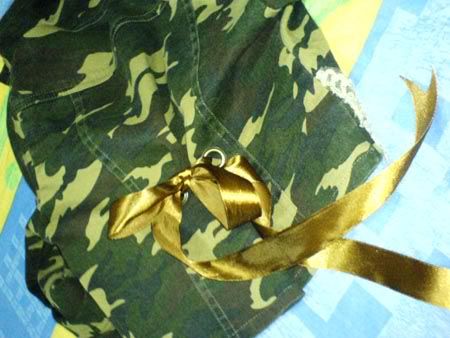 Looking for a black lace ribbon.. hmmm...
Kiyo 到此一游 @ 9:38 PM