Wednesday, March 01, 2006
*~*~*~*~*~*~*~*~*~*~*~*~*~*~
I have a serious lemming that I need to kill.
These few nights, I spent the entire evening and night searching information on this particular item.
And YOU are right, it's makeup AGAIN.
I am so darn tempted to get this!
Albion Exage Moisture Chiffon AI
It was first introduced on nv ren wo zui da (YESH, AGAIN!)
It was termed the pai pai fen and it's so popular that it was sold out in Japan.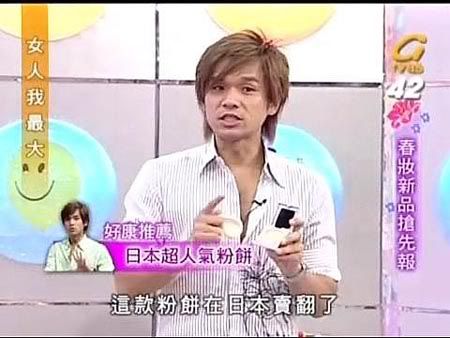 I checked on many japan and taiwan forums yesterday. It's more suitable for drier skins and very good for winter. Maybe it's not really suitable for oily skin, but combination skin should be quite alright I guess.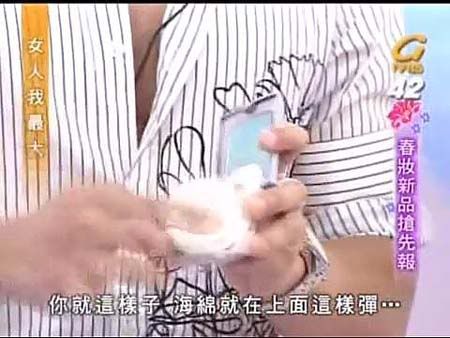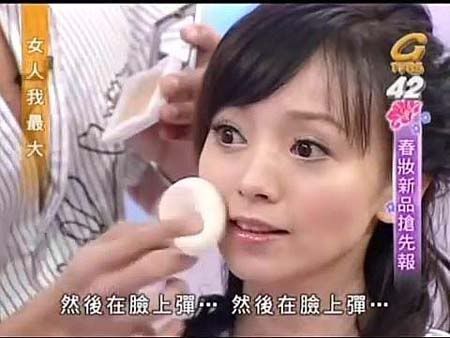 Photos from
Fashion Guide
You just need to pai pai pai lightly and you will have nice coverage all over.
700 odd Japanese gals' reviews on Cosme.net cant be too wrong.
I read through 5 pages of that
dou gey
and concluded that it offers light coverage, suitable for combination to dry skin (for ladies more prone to dry side), smooth, conceals well, doesn't cake up.
I believe dis item was so hot in Japan and Taiwan cos their weather is not as humid as ours. But Albion is introducing Summer Chiffon foundation end of March in Japan.
As its name says, Summer Chiffon will be great to use in humid weather with better oil controlling properties , maybe more suitable for us, the poor fellas near the equator.
A check on flowerpod's 女人我最大thread...podders tell me that it isnt available in Singapore.
=( SADzzzz
A check on Cozycot, some say otherwise and they managed to find the shop that is distributing this range!
Hooray for me!! Booo for my pocket!!
A call on that number yesterday and some enquiries told me that it's sold for $79 or $89 (i didnt really catch her clearly on the phone) in Singapore.
I'm patiently waiting for my RMK to finish....
(not sure whether I can wait that long)
Kiyo 到此一游 @ 7:22 AM