Friday, March 03, 2006
*~*~*~*~*~*~*~*~*~*~*~*~*~*~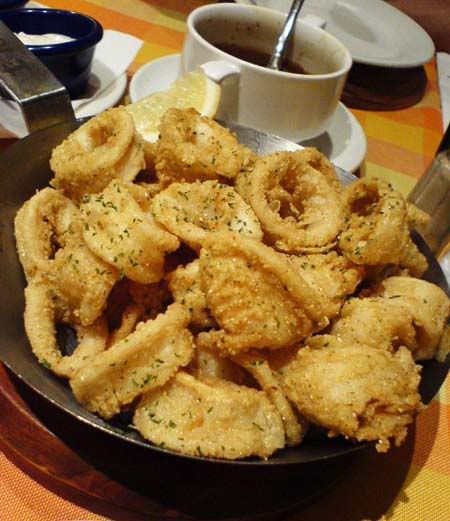 Although not from the Balcony, these were enough to cure my cravings..
Just caught the movie Big Momma 2.. It's really farnie and I really lurve to watch a crappy show to end off my crappy week.
Darren will be leaving on Sunday for the nth time...and at last his vacation job has ended. *phew* So we have all the time in the world this weekend to catch a movie or two and some nice supper at Bukit Timah area as well.
Just the two of us...
and the Roti Prata of course =D
~~~~~~~~~
Yesterday one of my guy colleague was asking in the pantry about the budget that he should allocate for a proposal ring. Some of the gals shared their experiences and theirs were like 8,000 to 10,000 sing dollars hor..
GOSH~
Heard that the Japanese even have a formula for that.
Budget for proposal ring = 3 x monthly salary
That means if your salary is 3k, you make sure you get a 9k diamond ring even before you get near that girl's doorstep.
Well done~ *clap clap clap*
Everything can be so expensive there. Even their 2 pcs of onigiri sushi rice sold in convenience store, Rice only hor..not very big piece horr..no
liao
one horrr.. except for that pathetic seaweed covering those sticky stuff will cost you about 3 bucks.
To the guys : Aren't you glad that you are not living in Japan?
Kiyo 到此一游 @ 9:20 PM