Friday, January 27, 2006
*~*~*~*~*~*~*~*~*~*~*~*~*~*~
Yesterday was a nightmare.
5 of us were standing on a small square platform dancing.
I seriously dont call that dancing.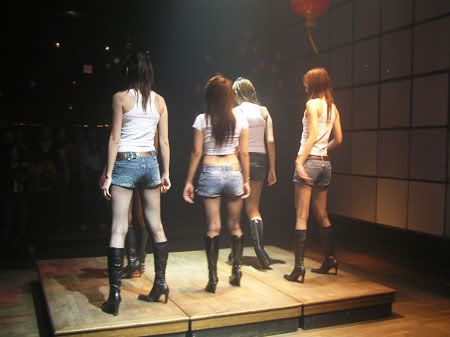 It's better known as
Lang Gah.
you know...You
Lang Gah
me, I
Lang Gah
you?
People were still cheering at the start of the dance.. but mid way.. i only can feel stares, stares and more stares.
Winston still had the cheek to say .."no wat.. no difference to other performances you guys had :p" arggggh...皮很痒 right.
(yesh.. wat he meant was that past performances were equally AS Bad, so he didnt see any difference to it -_-)
DoubleO management insist on NOT removing that platform as it was too much of a trouble.
Wat to do?
We had a fun time posing though.. before the performance that is. Think our ultimate aim is to take peektures. We had a new member in the group, Sophia. She will be officially in the team after CNY. Hooray!! We seriously need more people~
Winston and Jeff. I think this must be the 2nd or 3rd time watching us perform
(the same thing)
so we appreciated that.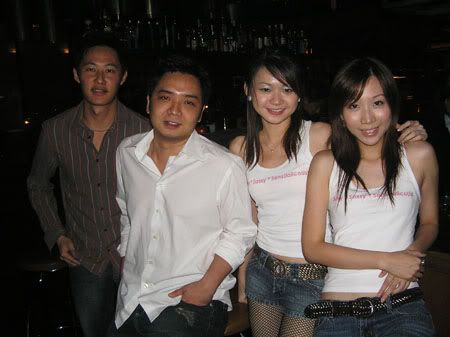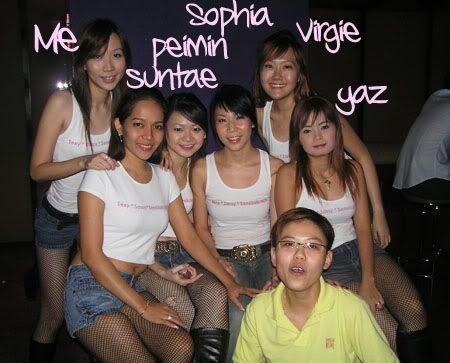 Suntae (I hope the spelling is correct) is from Bangkok!! On vacation in Singapore for 2 weeks. She was asked to make a guest appearance for SJ. She is fast at learning Pole Dancing, real good. Next time we shall get her to show us the good shopping places in bkk hohoho.
More Pictures...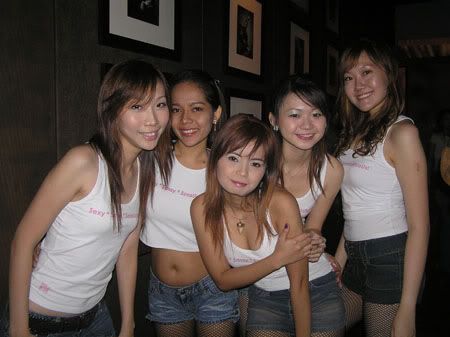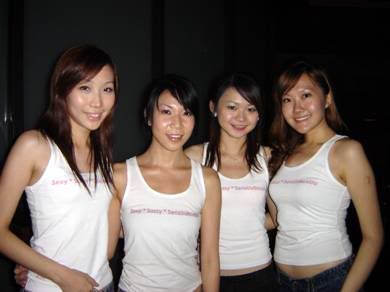 This is the nicest photo we've taken together!! really!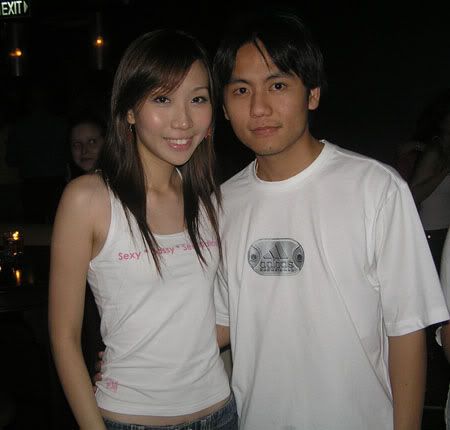 ....
....
....
If not for the ghastly human head with white eyeballs popping over my shoulder...Look again.
*X files music in the background* de de de de de deeeee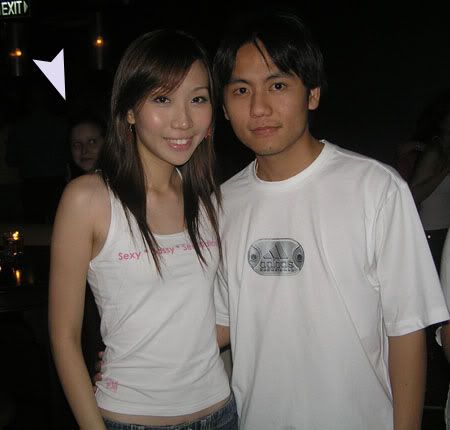 Eeeks!
It totally freaked me out when I first noticed that yesterday night.
But this is
NOT
a Singapore Paranormal Activities kinda photo hor... that IS a human. It's just the lighting, or the lack of it that made her eyeballs turn white.....
I HOPE
.
Oh.. and my eye makeup for the night is...

Spring Heart lashes were shorter, more natural but it did enhance my own!
I really cant wait till tomorrow.. cos I'm going to get a new phone! My first Sony Ericsson with 2.0 megapixel camera~
Kiyo 到此一游 @ 10:30 PM