Sunday, January 01, 2006
*~*~*~*~*~*~*~*~*~*~*~*~*~*~
There are always 2 sides to an argument.
Sometimes it is difficult to say who's right & who's wrong..I may be wrong, you may not be 100% right either. I'm going to the gym to work it out, so tired to think anymore. Actually, I'm not angry anymore.. I just need time to get over it & words of comfort from you but it's always so difficult to get them everytime...spoil my day, my weekend, my new year ENTIRELY.
And what's worse was my SAMSUNG E700A has...
Officially
DIED ON ME
on the last day of 2005 at 11:50pm!!!
I swear that I didnt throw the phone in my fits of anger. It JUST DIED ON ME like dat!! The LCD just turned white and you see alot of static
(for one moment I thought zhen zi is going to crawl out of my damn phone)
, and it just died. This was not the first time it had happened. The first time this happened, I was
heng
enough that it was still within the warranty period, so i got the LCD connection changed without a charge.
Now barely after a year after I changed the parts, it happened to me again. Are Samsung parts designed only to last for 1 year? arggghhh..
Asked my dad whether he has any spare phone to lend me for the time being.. my mum shouted across the room.. 有!有,有!你以前的电话我有收~
Yi Qian De Dian Hua?!?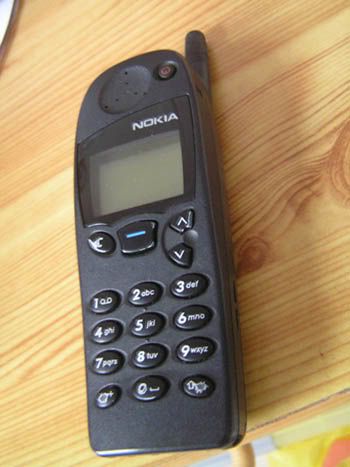 -__-!!
simi lai eh...
the more I looked at it, the more it looks like...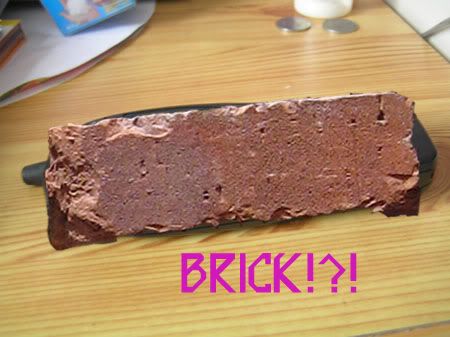 think it comes handy when you need some Self-Defense
That was my first phone bought during University Days.. No, it's not a walkie talkie, it's a phone, okay.
Anyway, Beggars can't be choosers... so.. I tried to turn on the mobile phone. No respond. Insert the charger, No respond.
(it was still working well 1 year ago.. n well, that was 1 YEAR AGO)
-_-''
NOW, I'm beginning to believe that the curse of the broken mirrors are coming alive.
Kiyo 到此一游 @ 8:39 AM