Wednesday, January 25, 2006
*~*~*~*~*~*~*~*~*~*~*~*~*~*~
I'm planning another trip with mummy. Want to spend more time with her.
I'm still thinking of whether to visit Taiwan
(which my mum has been there and I havnt)
or Japan
(which I have been there and my mum hasnt)

I seriously prefer Japan. Can imagine myself going crazy in their pharmacy sweeping off racks and racks of interesting looking blotters, cosmetics and stuff.
Oooo..
But taiwan carries alot of Japan stuff too and cheaper!... hmm.....
Anyway, it's only January now.. hope I can take some time off in April for their sakuras~ & onsens keke.
Taiwan have sakuras too, or so I've heard.
--------------------
My Eyes

are shining,

The Crown

is sparkling, I lurve my

Bling Blings

!!
Got dis fetish for crowns lately.. i have this fetish quite some time back but was just too lazy to go actively search for them.
Finally I found one at the bugis shopping cart!! Just simply adore it..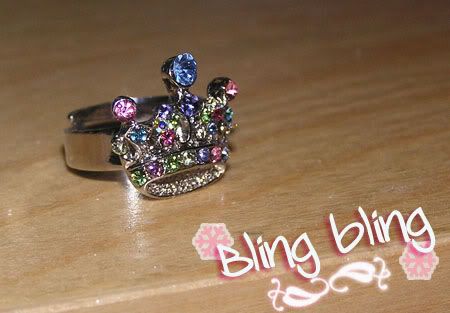 It's sitting on my fingers now. Picture doesnt do justice to the real thing.



I got a necklace to team the ring! Ordered from Juzkorea, a colleague of Hamster. Cost only 10 bucks and I received my package today!!
Goes well with plain tees for the American Sweetie Pie look~
Will give her a good rating later on her auction site.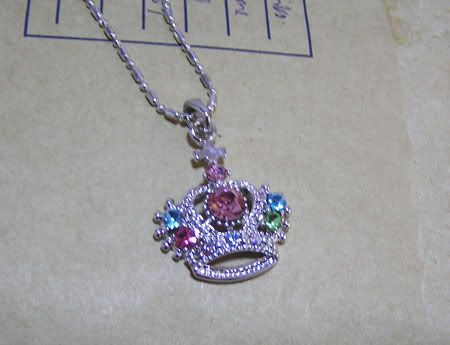 They match perfectly... =) But most prob I will team them up separately. I dun wanna be too overwhelm with crowns.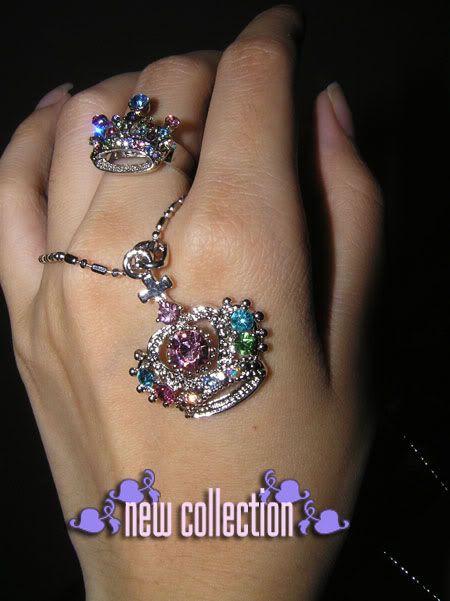 New falsies that i'm going to try later~ Got them at Basic Beauty and they look really natural.
the eyelashes were very soft to the touch unlike some from Sasa. If this is good, I may just switch from Beauty Perfect brand to this. I'm one step closer to mastering the art of putting falsies.. It's the craze now! even the glue is out of stock. Anyway, will bring my glue later to the studio and we shall have a mini falsies info exchange session. Virginia & Ppm will join in the league as well.. hee hee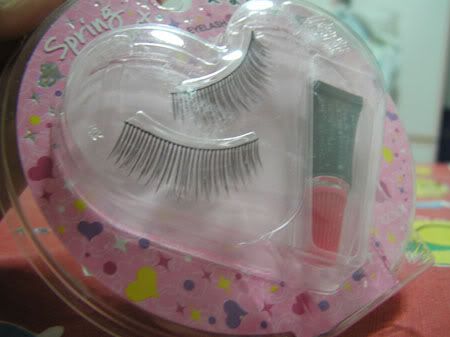 I'm so darn tired today... Sleep is never enough.
And it's Double O later for the Sensualicious Night. But it should be fun!
Kiyo 到此一游 @ 7:23 PM