Sunday, January 29, 2006
*~*~*~*~*~*~*~*~*~*~*~*~*~*~
小小灯笼,高高挂
Cute hor....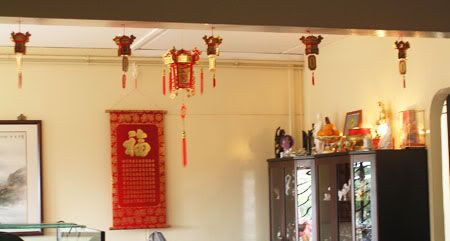 My house looks like a restaurant now. Great. Dis is what I call New Year.
~~~~~~~~~~~~~~~
Last Minute Shopping!!
Finally Darren met me yesterday for some serious shopping~ He need to get a pair of basketball shoes cos his was really torn and tattered. He paid only 4 bucks for them as he has vouchers!
I bought a pair of sneakers too! It's not the newest design but I really love the colour.. Very cheery, just in time for the festive season.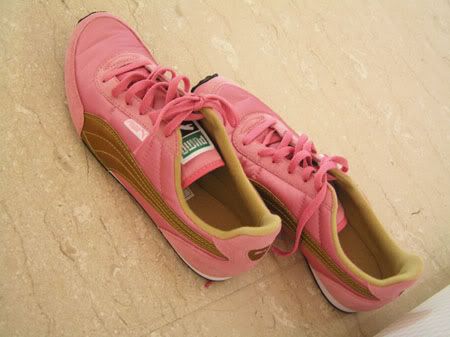 Bought a phone! Met Darren at 11.30 am and we waited for 1.5 hours before it was our turn to get my phone. -_- I have been surviving on Darren's spare hp since my Samsung E700A died on me 3 weeks ago. Waited at M1 for about 1.5 hours before it's our turn.. I think they felt that everybody was a little bored waiting so they decided to invite their special guest, Mr 财神爷 and some 仙姑s to distribute chocos. At least it kept me entertained...
for a while
..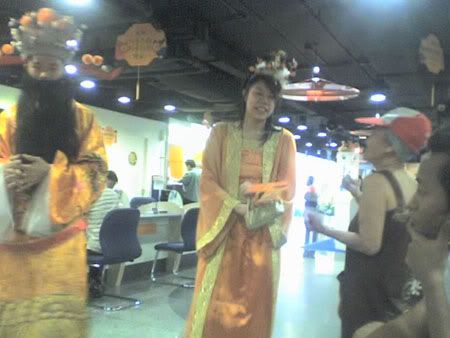 Pics from Darren's Motorola L6

I thought usually 财神爷 dresses in Red? Cannot hor..
Red = Singtel
(opponent's colour)
So.. even 仙姑s must come in Orange.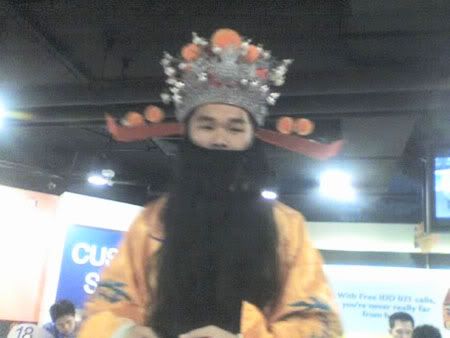 I got Sony Ericsson k750i~ It's not da pretty pretty kind but it's jam-packed with functions. 2 mega pixel camera!! hohoho...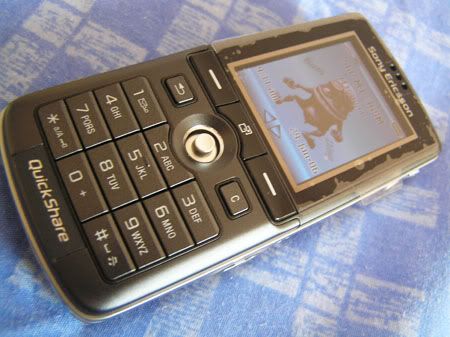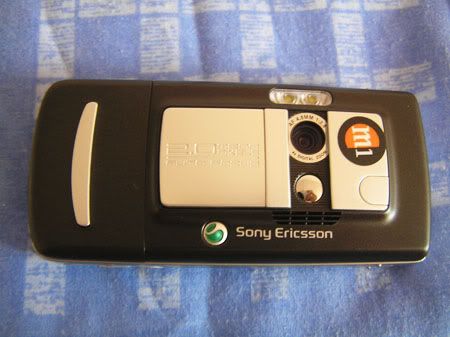 With photolight and an additional Flash attachment too! wahahha.
Dis is taken using my hp cam.. Better than my Samsung! When there's enough lighting, it acts as a really decent camera.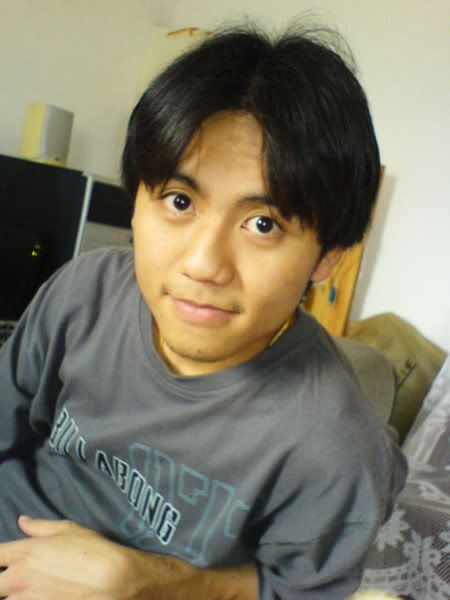 Dis is what happens when the photolight isnt used...slightly grainy but good enuff for me! See the retro curtains? That's my retro looking curtains for the New Year chosen by my mum -_-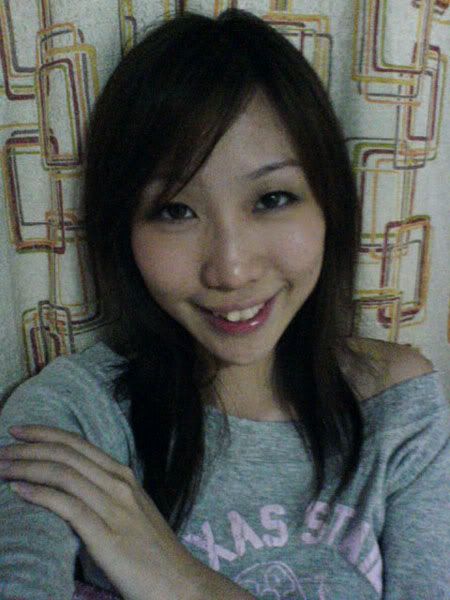 I need Beep (pussycat dolls) mp3! anybody has it?
Kiyo 到此一游 @ 11:34 PM