Tuesday, December 20, 2005
*~*~*~*~*~*~*~*~*~*~*~*~*~*~
Self-indulge again~
I should cut this habit. Went shopping for friend's gift but ended buying more for myself. -_-
bought dis
makeup store
glitter eyeliner. really love the colour.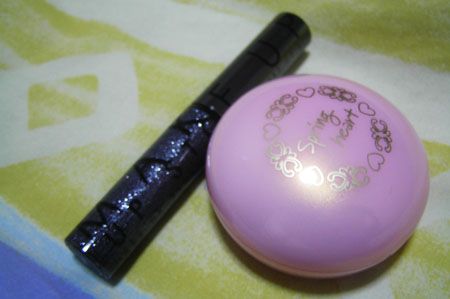 and dat cute little thing.. it is a blusher and is exactly the same shade as my benefit dandelion. bought it cos i absolutely llluurrve the casing.
it looks exactly as the ettusasis cheek blusher.. Looks like dis when it's opened..the puff looks Darn prettie! and DIS.. my dear gals, is less than 10 bucks!!
From SASA orchard
Wow-her party at sensual J on Saturday evening..
We did our routine dance at SJ in front of a crowd from the wow-her website. As it is a webbie that teaches guys how to WOW HER so mostly guys turned up.
Was rather unstable during the dance that made me go to Mister Mint to make my boots less slippery! cost me 18 bucks -_-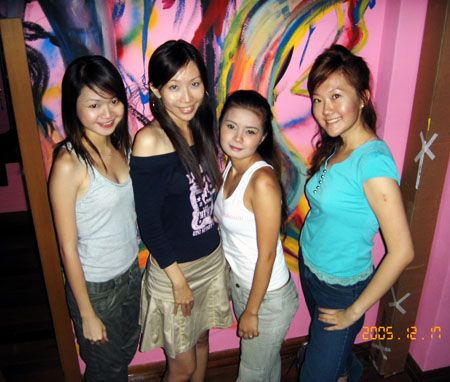 boxing gals~ we graduate from shao lin ci.. not sensual joy.. hee hee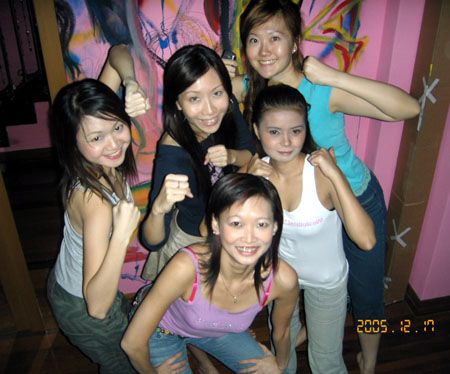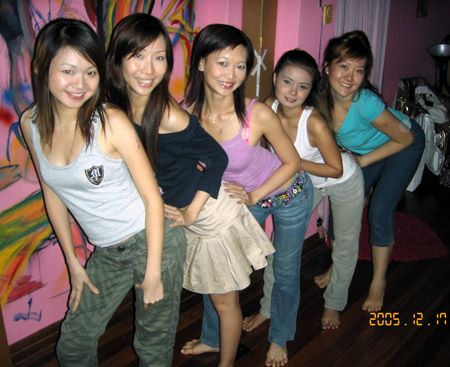 Thomas, virgie and me...with me n virgie doing the jiao bei jiu dat thomas bought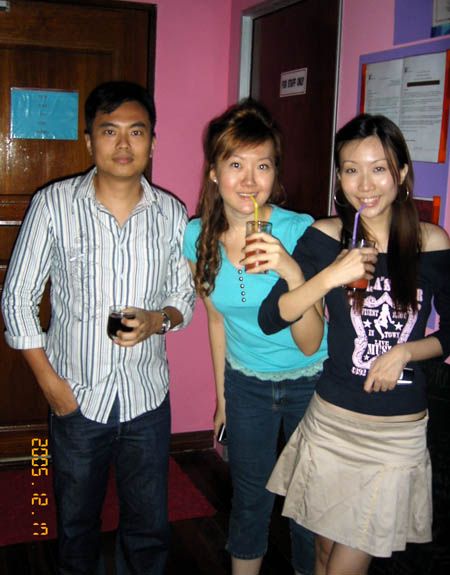 ~zen's bdae.. we went for our cha soba outing as promised. waraku is really good. I ate it with Darren again just now. I'm a super CHA SOBA fan!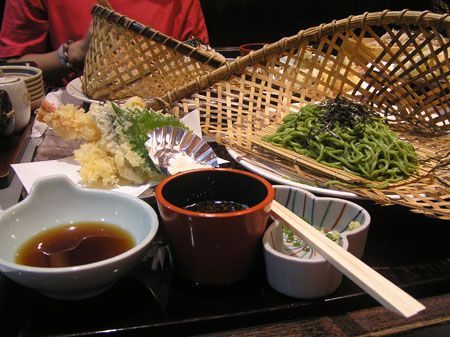 Just simply lurve it.
Ivan, zen the bday gal and me~...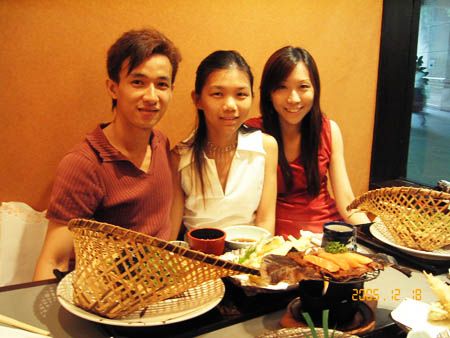 The necklace was made by ivan! really nice good job man~ We bought her a bag that coincidentally matches her outfit that day.. hope she liked it.. keke
Change my thai baht at golden mile today at the rate of
24.37
...
(is dis a good rate?)
I'm all prepared to go. *happi*
Kiyo 到此一游 @ 11:48 PM