Friday, December 09, 2005
*~*~*~*~*~*~*~*~*~*~*~*~*~*~
Midnight Madness Shopping!
& 口袋 officially is 破 until cannot 破
Back from my midnight madness shopping at Raffles City. Went to Takashimaya before that to get some gifts while waiting for Darren to finish his work. Bought this very nice
apron
for a friend who loves baking, hope she will like it~ I like it myself too keke..but I really have no use for it.. you know lar~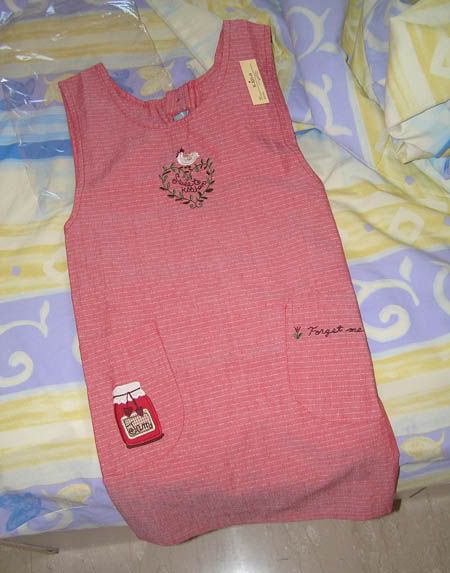 ~Certified Free from Bird Flu~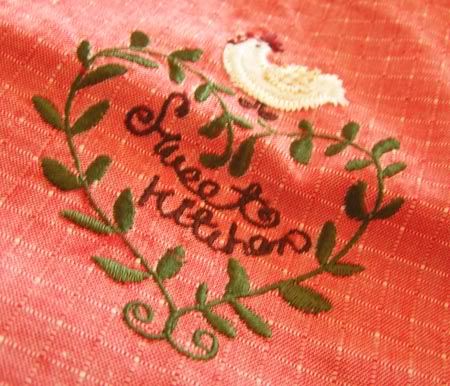 Got some
pressies
NECESSITIES for myself. haha See how can dont buy!? Buy the products on the left get those on the right FREE and become their member as well. I have been using their cleansing oil for quite some time, alternating between Shu Uemura's one and theirs. Still prefer theirs. =)Those.. cost me another 100 odd bucks..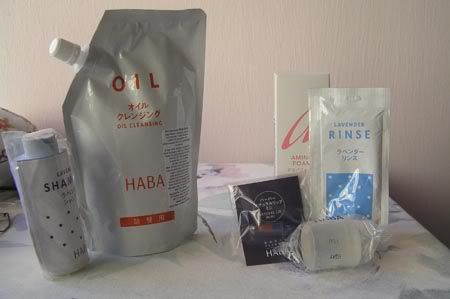 Darren finally came at about 10pm so we set off to Raffles City~ There were alot of people, of course cos midnight sales were everywhere.
Bands were playing and choirs singing.......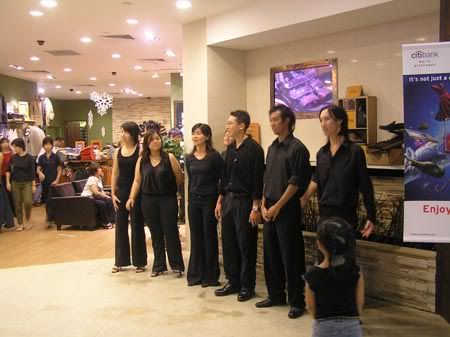 but seriously I feel like
SLEEPING
.. Was yawning and yawning throughout.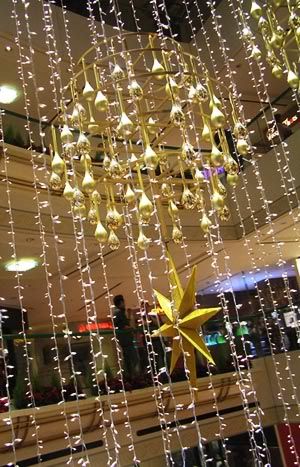 Felt so sleepy cos i woke up at 4.05 am exactly for 3 consecutive days!!
(lucky not 3am man..)
WHY! cos of that stewpid Emily Rose dvd I watched on Monday.. argghh.. I didnt lose sleep straight after watching that, but subconsiously I think it just got edged into my mind and my brain sort of "told" me not to wake up at 3am.. Thus it became 4.05
-_- ji dan...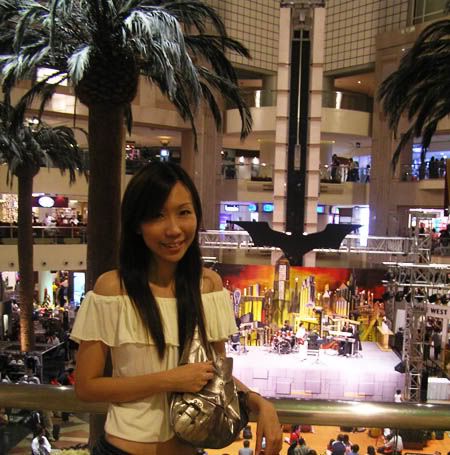 SEE! I look darn tired... yawnzz no more latenight shopping. CONFIRM + CHOP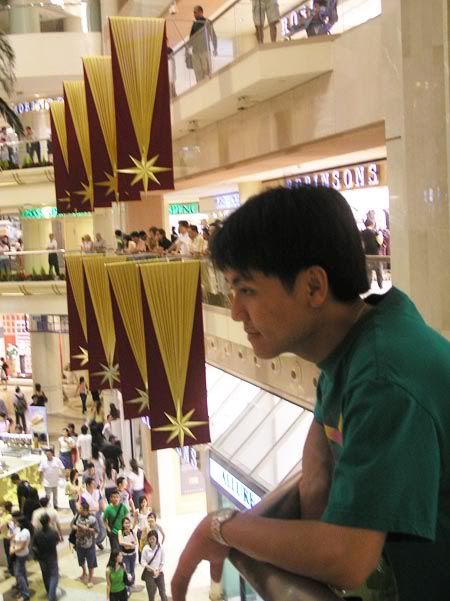 Poor darren is sian ji bua too...
Kiyo 到此一游 @ 11:33 PM