Saturday, December 17, 2005
*~*~*~*~*~*~*~*~*~*~*~*~*~*~
Havnt enjoyed myself in such a longggg time...
Went for our SJ nights out session at Gotham that resulted in a lack of sleep and slight flu today.. haizz.. But it was very fun and I havnt really danced for such a long time. We had loads of fun taking pictures too! funny, FUGLY ones
(especially those taken when we were at the dance floor, loads of smell-my-armpit poses)
and nice ones of course.
nice ones...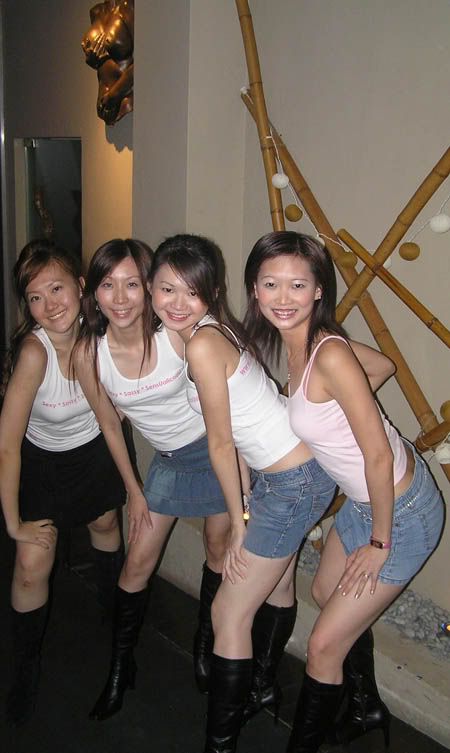 The San Jie Meiss ~ Yessshhhh.. I'm the oldest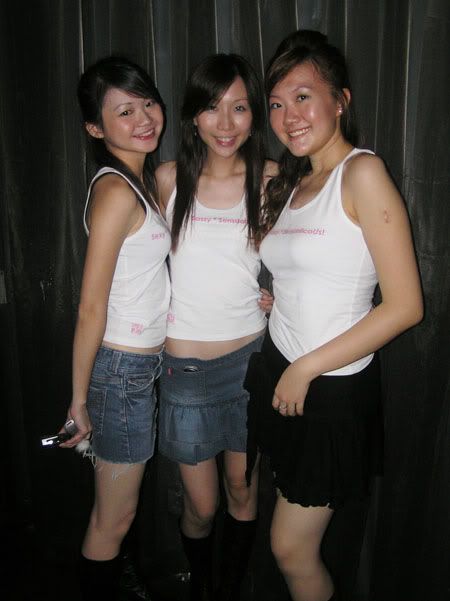 The drinks were on da house as joy knew one of the owners there and we had our rounds of housepours and my first shot of tequila.. =( tsk tsk tsk.. drank it machiam like its chinese rice wine, sipping the drinks and I was seen coughing right after dat. so malu..haizz.. dont like it!!
There werent much people cos it was still kinda early like 11 plus .. than somebody took charge of the dance floorr...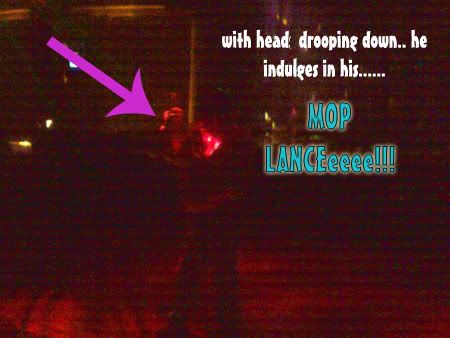 can see la.. abit.
THE CLEANER!!
bery the hardworking.. he see nobody on the dance floor than he decided he shall do his own version of the mop dance. he shouldnt mop it la.. cos after he finished, it was kinda slippery and one of their patrons nearly slipped and fell.. -_-
FUGLY ones!!
I just have to post dis.. cos i simply look like I'm dancing CHA CHA?!?!or maybe they can ask me to be a backup dancer for the zoe tay irritating cha-cha-cha slimming advertisement. Have to crop out virgie cos she will kill me if I show her face!! Actually got some really very cute pictures of virgie on da dance floor.. but let me seek her permission first before I post!!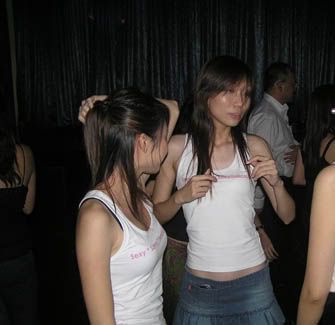 joy, our instructer.. ever so pretty with her dance moves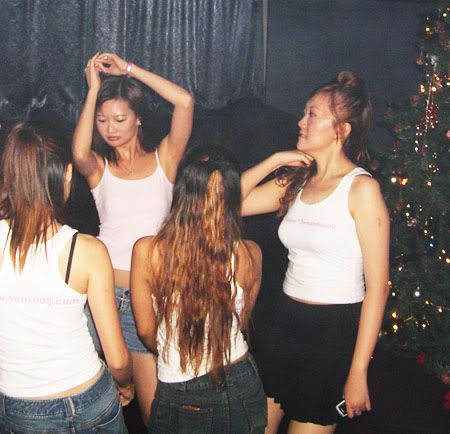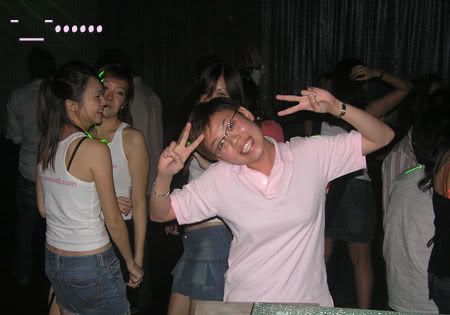 keke... our cute gen! u seldom see dis in clubs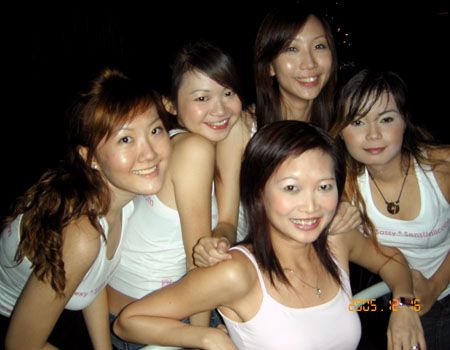 we all had great fun~!
I am damn sua gu la.. dis is the first time i saw the waterfall. JOy got those for Gen and Yas whose bdaes are coming soon~ but they are good drinkers so no worries at all!
(think i will die if i drink dat)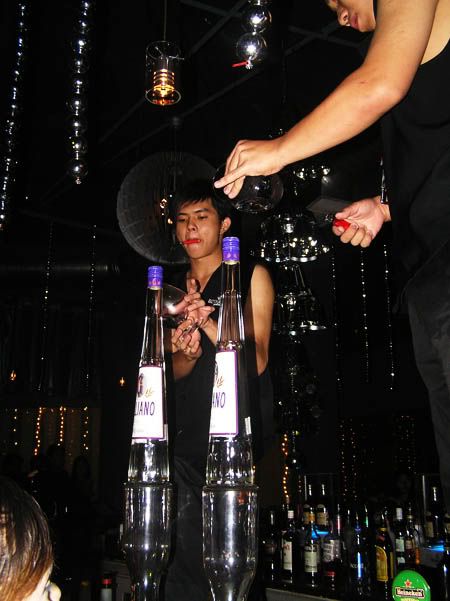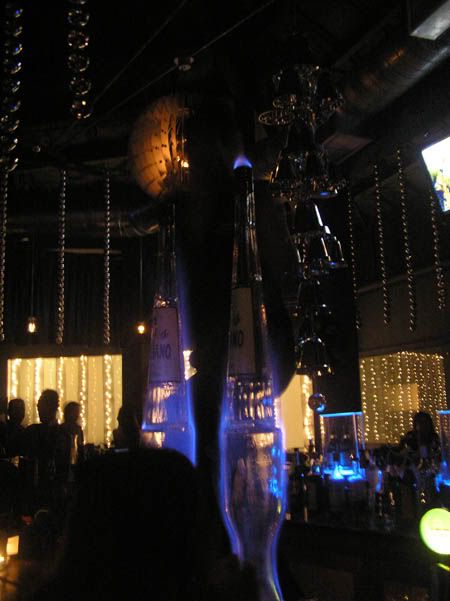 the flame looked so nice~
Went to Double O to meet up with Darren for a while after gotham..even met Alan there, with his super short BMT haircut!! erhem, i needed another second look to realise dat it's him ~ think he still have a longgg way to go for his NS training..
Got dis urge to go clubbing with Darren again...havnt been spending much time with him since he started his part time job. He works till rather late you see =( & I couldnt possibly keep cheong-ing to AMK. So... i hope i can go with him next Friday after the Xmas Party at Sensual Joy!! =P.
I'm in da Xmas mood... tee hee hee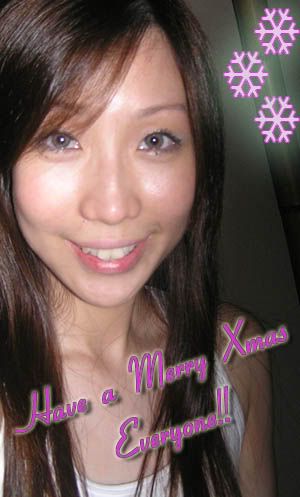 Kiyo 到此一游 @ 11:50 PM