Thursday, December 15, 2005
*~*~*~*~*~*~*~*~*~*~*~*~*~*~
牛角 Gyu Kaku!!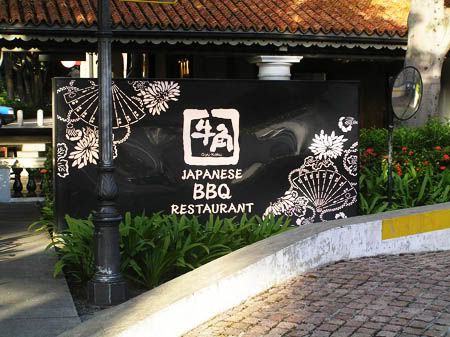 Finally waited till wednesday which was Darren's off day as well, so we decided to go for a celebration and spoil ourselves to eat at Gyu kaku! He was kinda satisfied with his examination results so I brought him to dis restaurant dat my boss recommended me.. Went there before & it's good! Authentic Japanese charcoal bbq but of course like any other bbq or teppanyaki, you will smell like a walking roast meat after the dinner.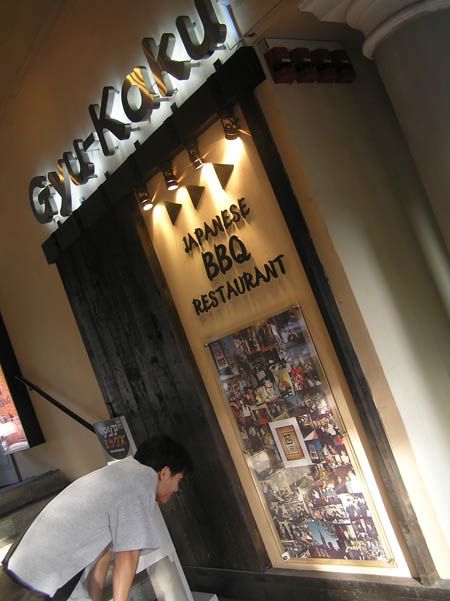 Yeah.. Darren was scrutinising each and every picture to check out their waitresses
..(think i donno arrrrhh)
A pity there wasnt any cute waitresses but i did spot 2 very cute waiters. hiak hiak The ambience inside was good and kinda dark, but of course you still can see wat you are eating.
The brocade scroll on the wall beside our table..Lovely~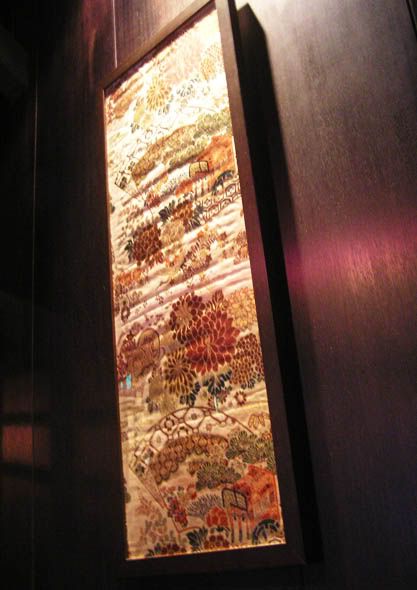 We didnt order much, 1 plate ro-su (which is some lean meat), garlic prawns, butter mushrooms and yakionigiri! I lurve their yaki onigiri
(according to the waiter in his exact words, you just "pheng" until it becomes golden brown and put a light brown sauce on it and it's good for eating)
. I ordered beef tongue as well but didnt tell Darren those were tongues cos i think he will freak out~ anyway, their beef tongue is very good.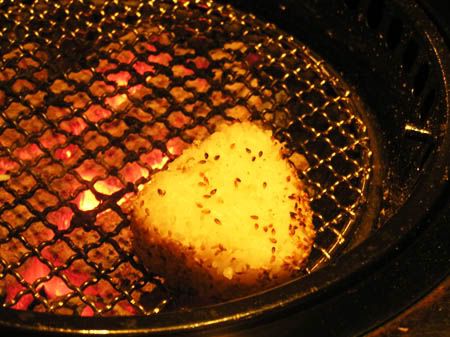 yaki onigiri.. in action.
The bill came up to be about $73 bucks -_- their service was great (when we were about to leave, they even greeted us by name.. dat's how personalized they are) and beef was very tender and juicy too.. and.. we didnt smell too bad either. keke.
I'm so satisfied.. =)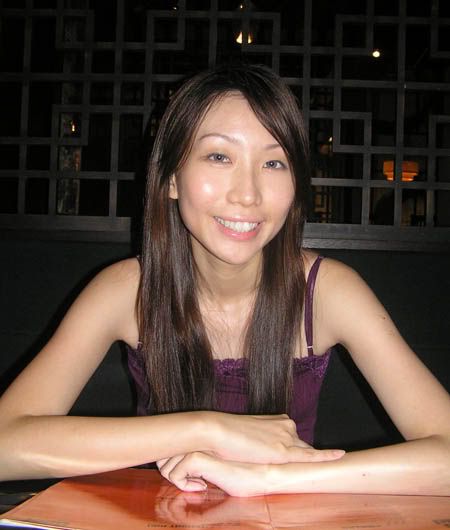 Darren didnt really like it cos he said it was too ex.. he preferred seoul garden. But then, seoul garden dont have nice beef and it meat gets chao da easily leh..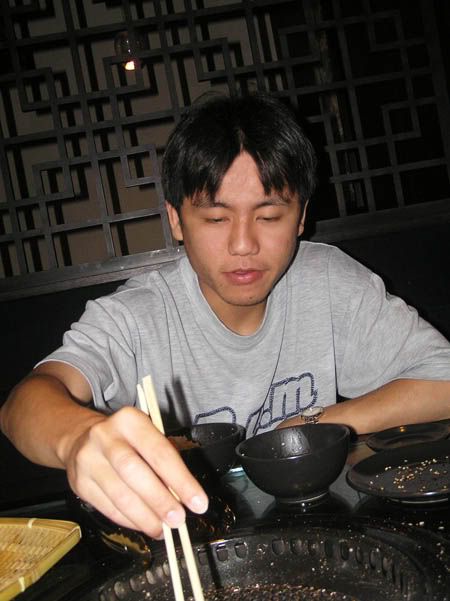 He always refuse to look at my camera.. bleahh =P I like to take his pictures cos I can look at them when he goes back to aus to finish up his studies, but he always refuse to take.. sob.. Sadzz
~~~~~~~~~~~~~~~~
Found a very good ALL ABOUT BANGKOK webbie today including opening times of the night markets.. wah.. damn POWER, just lurve reading wat i'm going to do during my trip man.. hahah
- BKK Thailand Today -
Kiyo 到此一游 @ 7:32 PM