Sunday, December 04, 2005
*~*~*~*~*~*~*~*~*~*~*~*~*~*~
The curse of the broken mirrors are not so true after all..
I got Arnoma hotel!! woohoo~ I need to get that hotel cos all my shopping trips & sightseeing planning revolves around that hotel location. That is my base for my 5D 4N trip you know. heehee. It's alongside big hotels like Grand Hyatt, Le Meridian but at a fraction of their price! Worth it! Virgie was all raves about that hotel too, she claims that she is the spokesperson for that hotel hee hee.. I think i havnt stay there yet, I oso want to be their spokesperson ler.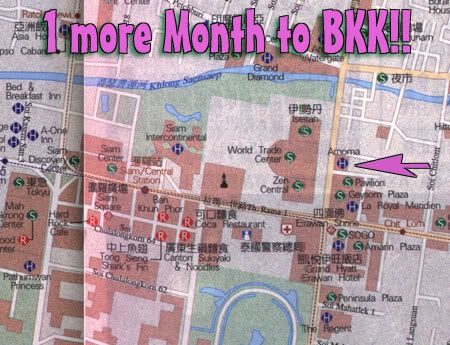 And see what I found on the internet?
Loads and Loads of Information on bkk..I've never been to bangkok but reading those information machiam makes me a regular traveller to BKK. Ask me which station is chatuchak at, I can tell you.. Ask me MBK is at which station, I can tell you too. The internet is really a wonderful tool.
- Go Karting -
PRICE LIST :
390 Baht per 10 minute race
1400 Baht / 4 races
(card validity 1 year)
180 Baht per 5 minute race
(every Monday)
Students: 350 THB
Anybody been there, done that?
Darren likes Go Karting. Planning this just for him in case he gets so tired of shopping. Sounds quite expensive though.. but I think they have cheaper packages.. buy more and save more that kind and during weekdays, ladies can go kart 5 mins for FREE!! Of course go on weekdays nah. eh.. 5 mins is ENOUGH for me. I just hope I dont go off course... haha
Went for my usual practice session yesterday at SJ. It was really fun cos virgie joined us for her first time at Scadalous dance. We are planning for an upcoming christmas party~ Yaz and me are the main "organizers", dat's just a nicer name for arrow shooting people. I'm still drafting out the program schedule, it's not going to be easy as we need to plan games and no more 终极密码 horr...
but dis was the tentative plan sent out by Joy...
Date: 23rd Dec Friday

Time: 8-11pm

Ticket: $15 inclusive of one drink(housepour, juices)

Highlights:

SensUal Performances
Special In House Promotions
Sexy Games
Santarina Pageant

(i'm sorry, but there's no Mr Santa bleahhh)
Everybody is welcomed.. =)
Joy gave us something as a token of appreciation for helping out at Sexpo... I want to know what colour did Virgie get! Mine is a
FIERY RED
~ keke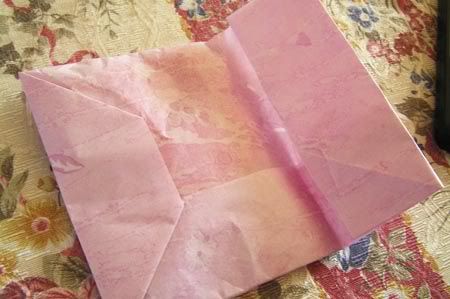 I shall sing when I wear this, I'mmmmm Dreammming of a
FIERRrrry
Christmasssss~~~~~
Kiyo 到此一游 @ 9:56 AM