Tuesday, December 13, 2005
*~*~*~*~*~*~*~*~*~*~*~*~*~*~
Arggghhh.... I want.. I want....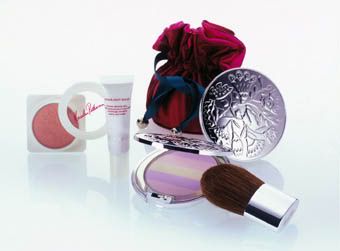 Lemming for this..HOkay, I've got Seiyu voucher and I have no idea what to buy..
(but if i buy dis, minus off 10 dollars de voucher.. I still have to pay SGD110 -_-)
but that is no excuse for me spending on makeup again! Kelvin 老师 used this yesterday on nv ren wo zui da. I was so tempted! I should switch off my tv and BAN that show! After watching that show, it's no longer 女人我最大.. it's 女人我最
穷
. haizz...I'm trying very hard not to walk past that counter.. Everytime I walked past, I will stop in front and look at it.. the packaging is just lovely~ & it's Limited Edition!
Bought these stuff below.. cos I want to transform these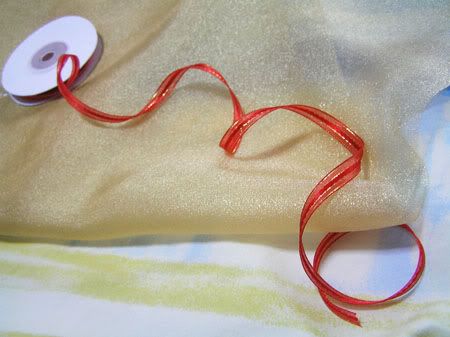 into......
....
....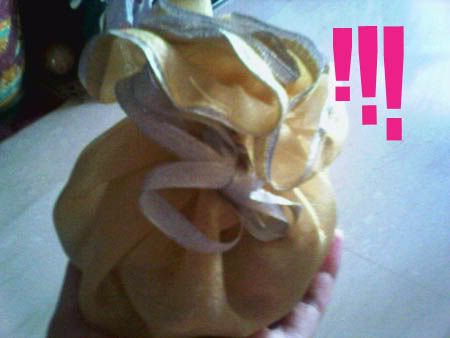 (NOTE : dis is NOT ba zhang horr...)
...before Christmas~ Ma ni ma ni HOM hom HOMMM!!!
Can I have another pair of hands?
~~~~~~~~~~~~~~~~
Just came back from my dance lesson with a full stomach. Yeah.. ultra full.. you must be wondering why, cos nice Gen offered me a bowl of rice plus 1 big bowl of soup with 枸杞子 before lesson!!
(think i must have looked really hungry.. *gulp*)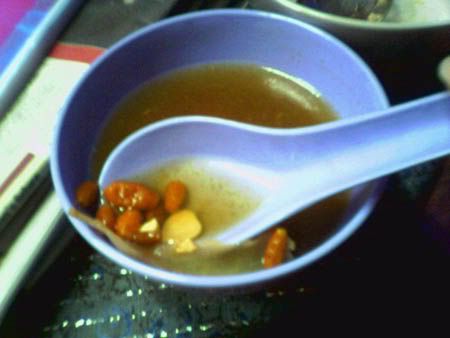 It was realli delicious~ but I felt so ashamed of myself that in my 20 n years of my life, 我一粒饭都没有煮过。。。 Oh ya, I cooked spagetti before
(who doesnt know !?!)
and tempura udon too for Darren on our anniversary DONKEY years ago.. Damn pathetic hor.. anniversary oso want to torture him with my tempura dat did not look nor taste like the real thing.
HAIZZZzzz... kiki, buck up arrrrr..
Kiyo 到此一游 @ 9:25 PM