Sunday, November 20, 2005
*~*~*~*~*~*~*~*~*~*~*~*~*~*~
Sexpo day II
Today our booth was redecorated and really looked nicer! There were alot more people than yesterday and the crowd grew a little younger as well. Darren and his friends were there too. Didnt take a picture cos apparently he didnt want to =( haha cos i was wearing boots.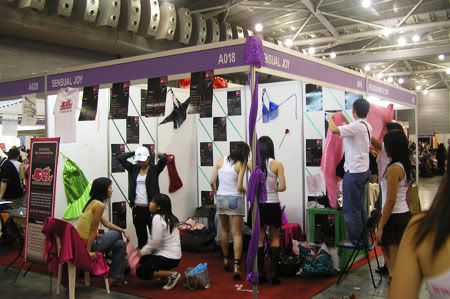 Performance was still alright...after watching the video Darren took, we were really quite uncoordinated as feedbacked by one of our friends . But we did try out best.. =)
Some pawtoes with sensual joy people! was really surprised to see Virgie there. Didnt know she joined sj as well. Great to see ya there..your turn will be soon hee hee hee. Next time must ask joy pull you other gals up to perform.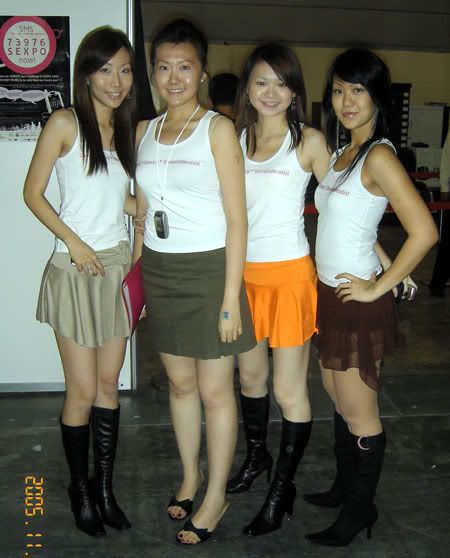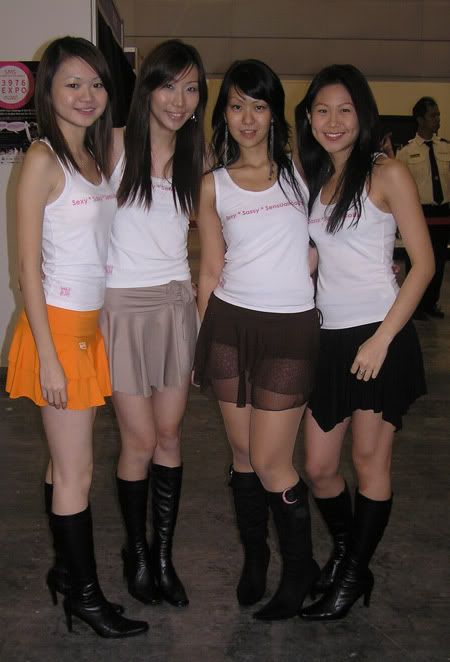 Zen and Ivan came over to support. thanks! ktv n cha soba after ya exams.. hee hee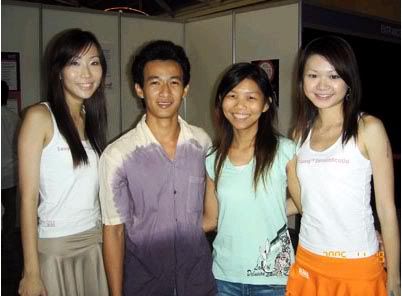 Peektures of our dance taken from the video..
Chair & Sensual Couple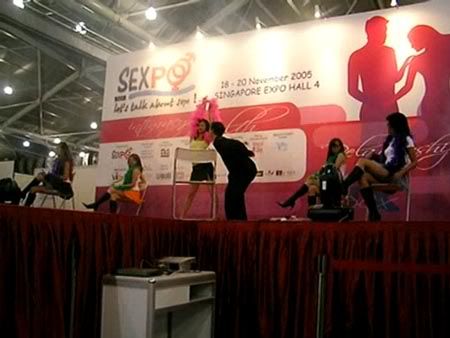 Janet Jackson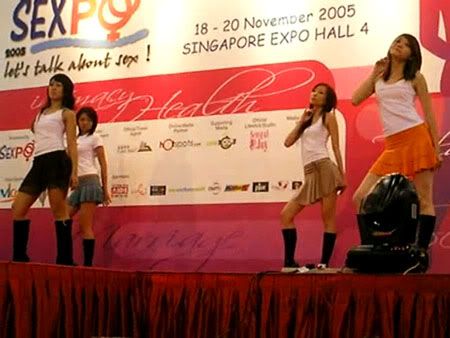 So so so Scandalous..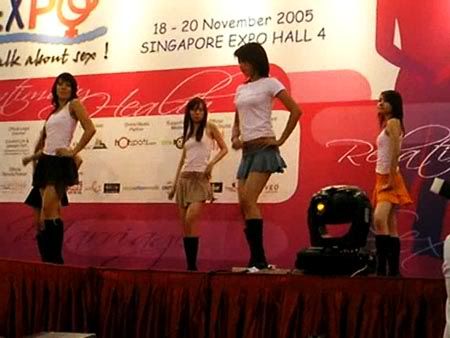 Kelly me and Angie.. n joy's nice dance clothings in the background...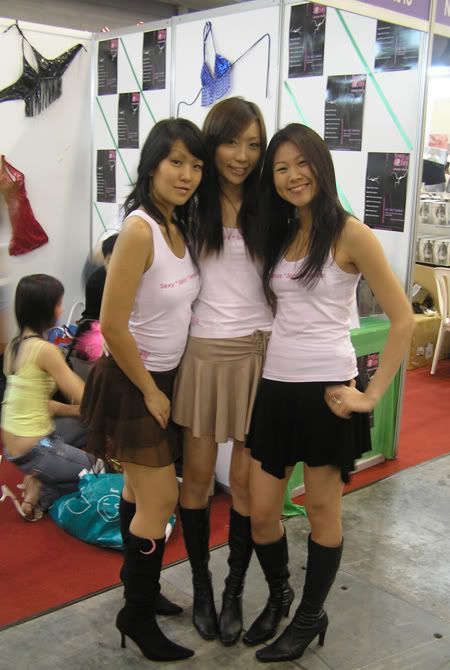 Darren waited for me for the whole afternoon to knock off and we went off to the Loreal warehouse sale! Very touched that he waited for me.. cos he must be darn bored. And he even went over to Loreal warehouse to help me check out some mascaras while i was still in our booth. Bet his knowledge of mascaras sure upz liao cos i was describing to him which one I wanted. They dont have the waterproof masacaras at all.. or were they sold out?!? hmmm... I got mostly skincare products. 2 for mum, 2 for myself just to try.. Mum asked me to grab some of their masks today.. hee hee.
And off we went to......
WORLD CYBER GAMES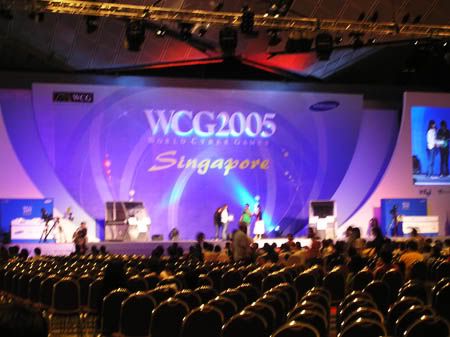 I was really looking forward into going dis morning as I read the straits times, I thought it might be very interesting. Nah.. I'm not into games but from the peektures on the newspaper, the guys look so cool and serious while playing.. I always have this liking for guys who are good at games, computers, softwares etc. dont noe why, dont ask me. Pro gamer wor~ dun puey puey. Especially the pair of ang mo twins from dont know which country.woah.. Darn cool~ So went over and accompanied Darren to watch more than 1 hour of Counterstrike semi-finals (US vs Canada).. Quite exciting cos they were really good and 快,狠,准 are the words to describe..
But actually.. i intended to people watch there la.. didnt c the gamers at all, they were at the other end of da hall.. -_-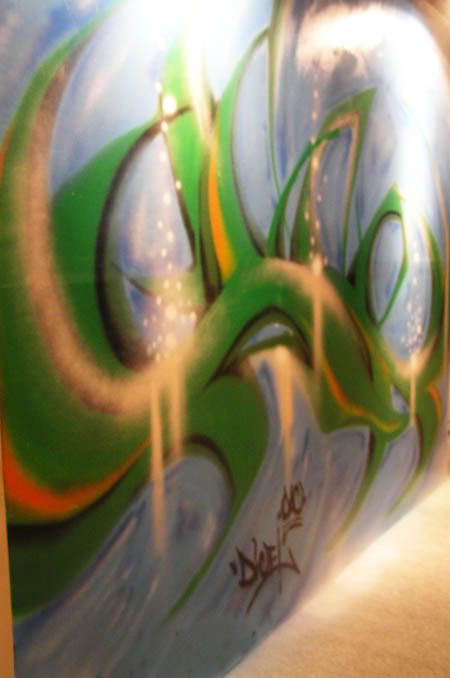 nice graffiti worz~
Kiyo 到此一游 @ 8:35 AM