Sunday, November 27, 2005
*~*~*~*~*~*~*~*~*~*~*~*~*~*~
Kanebo
Went for the Kanebo event over the weekend. It was packed with people! Okie.. what's the Kanebo event. Kanebo tied up with Urban Straits Times to have this Photogenic Contest. I'm not really interested in the photogenic contest cos i really look kanasai in alot of photos but I'm more interested in the makeovers the makeup artist from Japan will give me cos I can 偷师 along the way.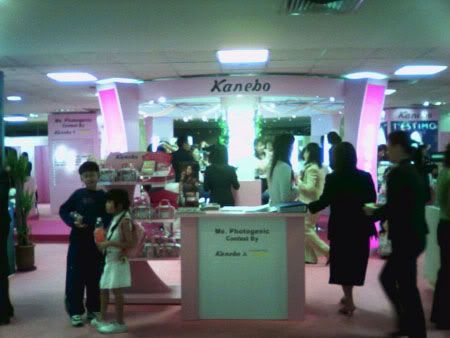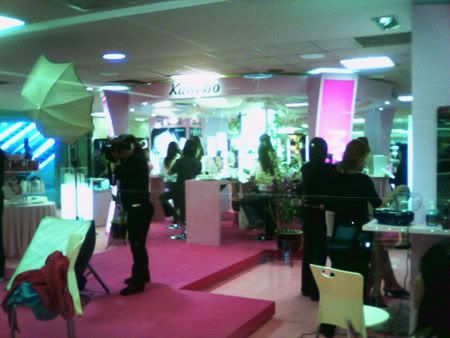 So made an appointment
(I was the FIRST appointment on Saturday heehee)
and went for it. Saw both of the mua (makeup artist, both guys..) than i was thinking to myself.. pls give me that shuai guy. haha. And it's him!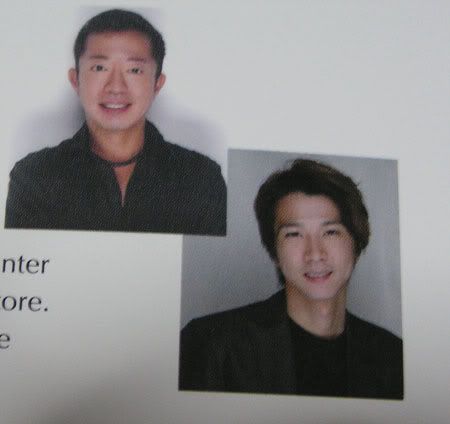 He really looks better in real person with longer hair, Yoneda san who came from Yokohama. His techniques were good and he explained to me which colour suited me and I observed his use of brushes and also where he shaded my face to make it smaller. Had a nice chat with him after he knew that I can understand Japanese a little.. He can speak Mandarin too... =) They will be there till Wednesday but heard that appointments are already full. He told me he made up 22 gals on Friday!
Finished my makeup, went for my hairdo... hm.. I got quite a lousy hairdo cos the person dont really know how to tie up my hair. I think I would have done better myself. But she helped me curled up my hair using straightening iron. Woah~ another technique I learnt.. using straightening iron to do big curls really make those curls look soft and bouncy.
A lady photographer took the peektures of the gals & passport sizes were given to us for keepsakes. Bought stuff from them cos I'm so tempted! Somebody just kill me!! I have enough cosmetics and skincare that can last me till end of 2006!! and I'm still buying!?
See! their model is so chio! chio to the max!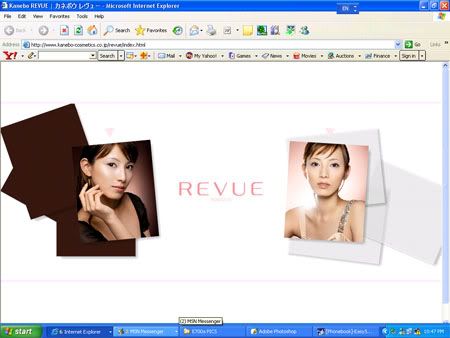 their makeup base and 2 way cake with limited edition case. Frankly speaking... I just like the case la.. the colour is damn sweet.. =) *sparkle* *sparkle*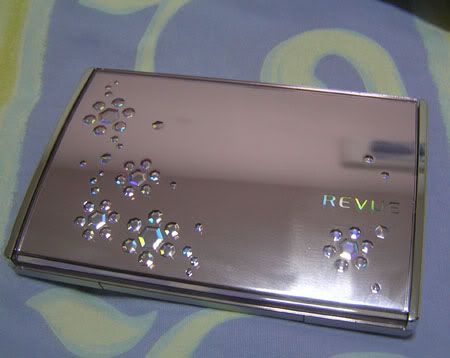 kira kira...
Had lunch at Food Republic in Wisma after dat.. Havnt been there since they revamped the place. Tried their roti prata but I think Suntec's one is better.
A toddler was sitting beside us and I overheard that her mum didnt have any tissue with her.
I offered her tissue and her mum was grateful and asked her cute toddler to thank me.
"Come, say thank kyu to CHE3 CHE3"

wah..heng she say thank kyu che3 che3 arrr.. otherwise i would have snatched that tissue back hahah.
hmmm...
我是这种人吗?
keke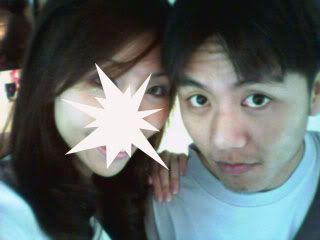 Kiyo 到此一游 @ 11:14 PM