Saturday, November 19, 2005
*~*~*~*~*~*~*~*~*~*~*~*~*~*~
I feel a burning sensation...
at my knees...
The stage was carpeted and one good thing about carpeted floors is that the
grip is good
and we wont fall easily but the bad thing is... our knees practically BURN when we do our floorwork dragging our knees up. My Legs really need some urgent TLC, I dont want them to be permanent scarred...
So just to let all of you take a look at the stage.. here's the stage with pretty poles on the right for our pole dancer to swing about.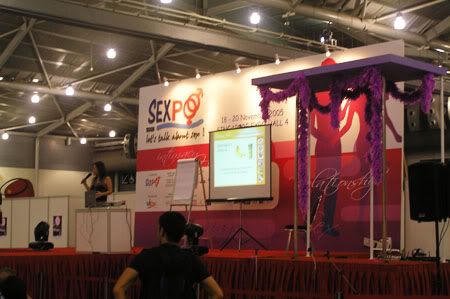 And our booth.. Tmr, we should be moving our dance studio's booth into the bedroom section where the crowd is. Frankly speaking, everybody just heads towards those above 21 section and few people linger in the living room area.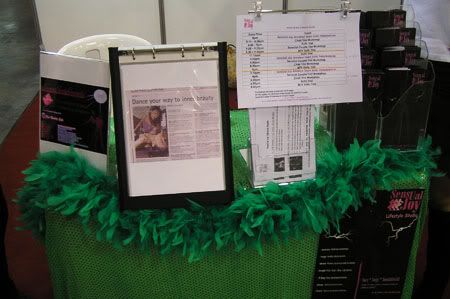 Dont know whether I can post this or not but... Who cares! I asked, they said can take pictures of the exhibits...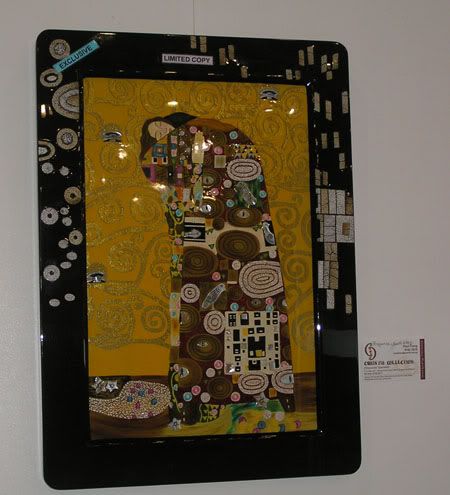 When you cant figure out what it is, it is
Art
...
*I took some others like those ancient china exhibits but quite R-21 la so decided that kiyomi shall be good and shant post them here. *
let's look at some G-rated stufff instead...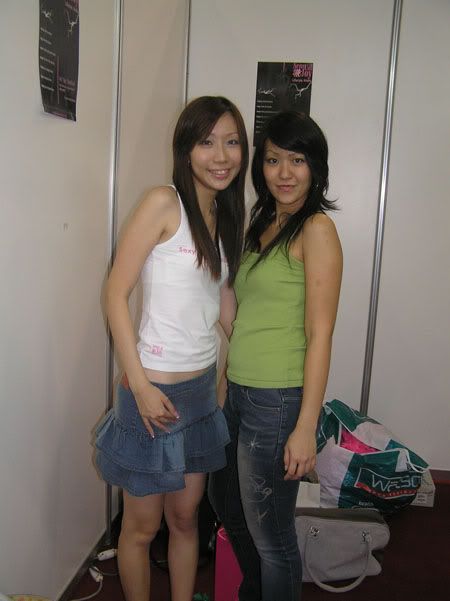 me with kelly after the dance..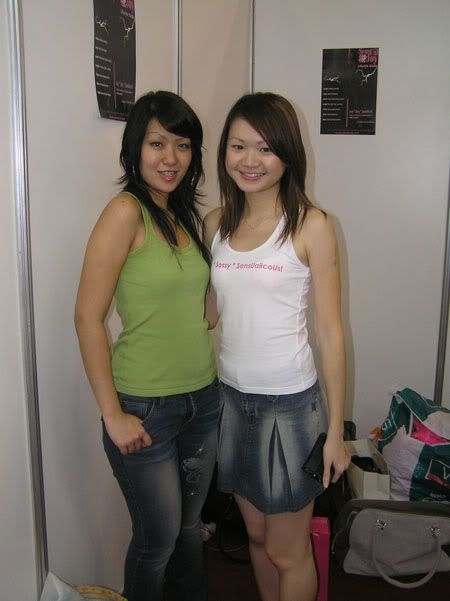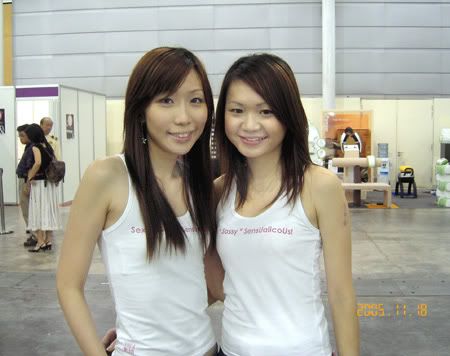 Just a note to say... it's really not worth 15 bucks to go and see unless you are REALLI interested in their seminars or wat.. They did play games but it was errr.. abit... errr... okie shall not spoil the fun in case people do go. but take my advise. Please only go if you have finished watching Harry Potter & the Goblet of Fire and have absolutely nothing to do and some cash to spare...Did I sound too frank or wat...
But like what the newspaper wrote, there weren't alot of young people around. The only young people I saw was those working there for them. I think most probably they are students on vacation.. I guessed youngsters nowadays wont be interested in such stuff as they can always easily find such infos on the internet.
Didnt go to the Loreal Warehouse Sale AT ALL.. The queue was
DAMN long
. It was even longer than the energizer battery... =( I'm definitely not going to queue up just to get in cos I was afraid I would see nothing I want to get after the long wait.
Kiyo 到此一游 @ 12:51 AM