Thursday, November 17, 2005
*~*~*~*~*~*~*~*~*~*~*~*~*~*~
Finally finished packing up...
Tidied my room again but mum did the most work. I lurve you mummy!! And this is her 杰作!!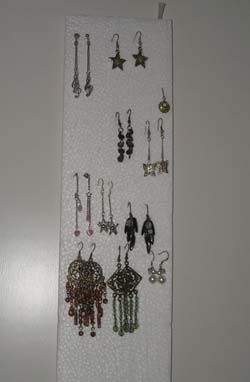 Yeah! who needs earring stand cages from Chatucak? although i really want to buy one =( but I shall make do with this now! She stuck the styrofoam board in my wardrode and asked me to hang all my dangling earrings there in the future.. hee hee. Why didnt I think of that earlier?
Finally Kinokuniya called me and told me the shipment of 女人我最大 arrived! After so long, I managed to get my hands on this magazine after some hooha with kinokuniya cos apparently they sold the last copy of magazine to somebody who didnt have a reservation and came one day later than me... hng them~ Anyway, the mag is in my hands now so I shant complain any further. The book was not too bad, some useful infos and more things for me to grab.. haizz.. haha
Not working today.. it was a rainy and relaxed day cos darren came back yesterday and I met him up today and had dinner at our favourite restaurant Waraku. we ate loads of stuff! or maybe we overate! Ordered soft shell crab, which is good. Their paper steamboat (spicy) is good as well but their yakitori was HORRIGIBLE..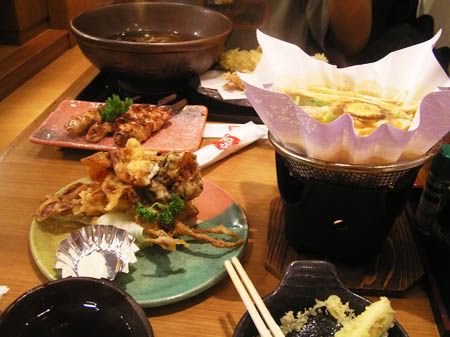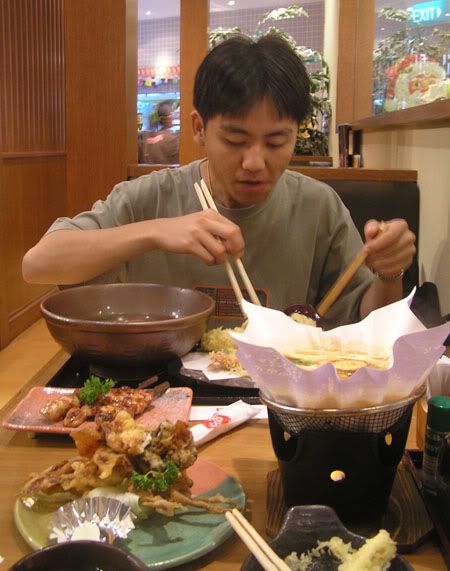 him with short hair..hee hee
After dinner went to dance again cos Fuji television came to shoot us dance at SJ. After so long of not wearing boots, we really need some time to get used to it..I'm not really used to wearing such short shirts too and we are going to wear them for the performances over the weekend.. it's really SUPER SHORT... haizz
Kiyo 到此一游 @ 10:56 PM