Friday, November 25, 2005
*~*~*~*~*~*~*~*~*~*~*~*~*~*~
Brrr.. it's another cold cold day today.. but...
I'm SO HAPPI..
Going to bangkok! AT LAST! FIRST trip there..as a super CHAO kiasu singaporean, I decided to book earlier for my flight in case the seats run out. So yesterday I confirmed my trip to bangkok with Jetstar Asia.
After comparing, jetstar asia has the best timings. Will be departing at 9.05am
(really scared darren cant wake up cos I plan to go earlier and stock up on duty-free again!)
on 5th Jan and returning on 9th Jan.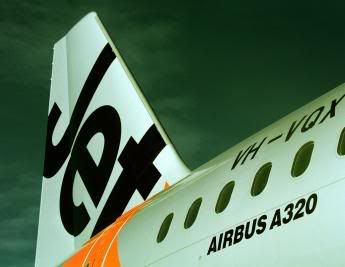 5Days 4Nights of ultra shopping, seafood & birdnest binge, & clubbing too !! (Yes..me, a Singaporean non-clubber going bkk to club! will go to some recommended places from flowerpod like Bed Supper Club etc). Darren was still asking me "safe anot?".. I guess it's quite safe as alot of gals go in groups.

I doubt I will take alot of pictures unless there are interesting stuff cos it will be just shops, street markets, shops, street markets and maybe an occasional temple here and there. Feel like going to the Chao Phraya river floating market (okie.. i'm not hinting that CHAO=smelly, dat's its name, although it IS SMELLY i heard) to take pictures but I heard it's quite far, still considering. I'm really getting so excited about this.

Still deciding on hotels but I got some recommendations and currently ARNOMA is leading ahead.. Asia Hotel is next. Virgie gave me loads of suggestions on where to go and she has loads of discount cards too! wad mah boon klong card la, wad central shopping mall 20% discount on next purchase la.. hahah.. So happi!!

Think will skip their cabaret shows cos dont feel like paying to look at ah guas although they are really mei nus. No tiger shows either.....

cos I dont think i am interested in some extraordinary female part doing stunts like shooting darts at balloons ritezz? So will give this a miss... still planning other itinerary, cant wait to be there. heheh

Have been meeting up with darren and his friends everyday cos they were out hunting for part time jobs. So, if anybody has any part time lobang.. please tell me.. thanks!
Kiyo 到此一游 @ 11:31 PM