Monday, November 21, 2005
*~*~*~*~*~*~*~*~*~*~*~*~*~*~
Aftermath of Sexpo
Abrasions & Scratches....
3 days (about 9 dances) sliding up that carpet is no joke. Now I understand each line has its difficulties. It's like each time we slide up the carpet, you are reopening the previous wound.. *ouch* you think it's easy isnt it? people still can criticise say we look very straight-face while dancing..Please think before you comment. THINK people.
Blew 1 big hole in my pocket..
Of course i didnt spend $ on those lingerie or vibrators.. for the 3 days I was at sexpo, I went to the Loreal warehouse sale for 2 consecutive days... -_-
First day went to grab garnier skincare and something for mum. 2nd day my mum wants me to grab MORE masks, MORE skincare.. & some makeup haha
This added up to about 100 bucks.. It's kinda scary but I believe others grabbed more. The most amazing thing is... I never used any of these products before..haizz See what a sale can do to me.. but they were really cheap.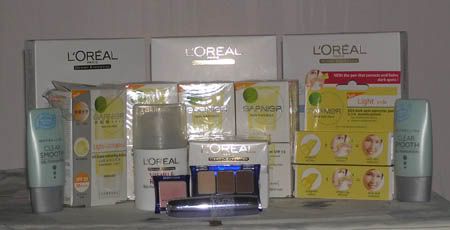 Saw a lot of people. Old, young, humsup, siao.. etc
There were alot of people on the last day of sexpo, more youngsters and also more
LAO tiko/hum sup los
in their 50s too. You need buckets cos they were practically crowding around the Vicon condom booth drooling over their pole Lancers and not to forget, every hum sup lo was equipped with the latest camera phone
WORzzz
~ They were like less than a metre away, holding their camera phone close to their faces *
with that perverted look
* shooting the pole girls so close aiming at dont know where....poor girls, i dont think they enjoyed THAT kind of attention..
I had a close encounter of one myself.. okie i think he is not a lao tiko, but abit screwed...up there. Here's how the conversation goes... Let's call him
STB

= siao ta bo
stb
:
So.. this is a new place hur?
*
took a brochure and reading it
*
me : Yes, this is an all girls dance studio teaching exotic, pole, lap dances. We do have new sensual couple classes, so you can bring your wife or gf to the class and our instructor will teach you some dance moves.
stb
:
but.... I DONT HAVE a gf or wife. I have been single ALL MY LIFE
.. *
in an exasperated tone
*
me : Oh... then i think you should proceed to the justfordates dating services booth
OVER THERE
*
pointing to the direction
*.. and get yourself registered.
I sound abit mean right but I'm just trying to be helpful. At this point of time, i knew there is something wrong with dis guy.. I pretended to be busy decorating the booth. He didn't stop but continued as if he was in his own world… took out something from his plastic bag and said...
stb
:
This kind of girl is MY TYPE of girl..
*
pointing to the cover girl n looking at it
*
but then they ALWAYS dont want to talk to meeee..

He was pointing to dis magazine.... (not dis issue though, the 2nd issue.. but it's more or less the same)
-_-
For one moment, I was so glad that I wasnt his kind of girl. Plsss..hello!? even i dont look like dat.. i OSO dont want to talk to you lo.. u expect those cover girl models to talk to you!?!
stb
:
I always go online chat...
blah blah blah, yada yada yada..*
I walked away
*....
but they dont like me... So......can I go to the studio and WATCH?

me : nope.. it's an all female dance studio.
he walked away... I mean.. it's perfectly alright to be single and I really wanted to be sympathetic but can dont sound so perverted anot? and it's like you want to date a cover girl? That's every guy's dream of course, but you are not waiting for it to happen ba... I can imagine him drooling with his magazine at home in front of his computer..
Went to watch harry potter with Darren after that..our first movie since he came back.
Saw something in the Female toilet near the cinema..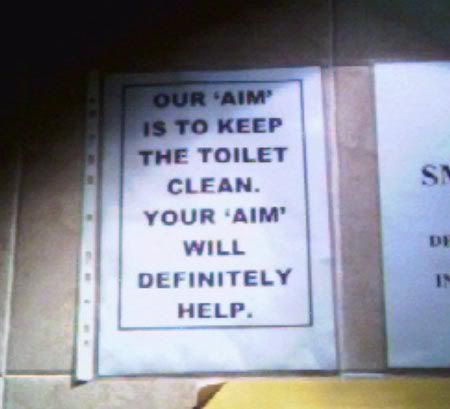 Another -__-'' Think the management is trying to be farnie.. AIM!?
Kiyo 到此一游 @ 11:16 PM