Saturday, October 08, 2005
*~*~*~*~*~*~*~*~*~*~*~*~*~*~
Perth Revisited
Some other photos and videos taken during Perth Royal Show.
We stayed till 9 pm for the fireworks. Strange hur.. I dont usually like to watch fireworks cos the fireworks is always right in front of my living room if the national day is held in the National Stadium, so I grew up not to be fascinated by fireworks.
But I still took a video anyway..
While waiting for the fireworks to start, there was some car performance. Actually everybody was going "ooh.." "ahhh". I dont see anything exciting about a big car crushing several small cars... -_-
~Click below~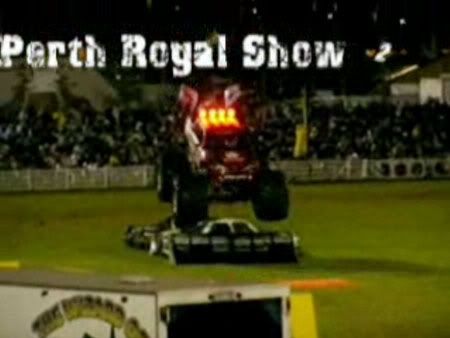 The fireworks in action! Similar to Singapore's one but the feeling is very different cos it was very cold and the fireworks did bring some warm to our hearts..
Didnt do much during last day cos it rained! I was kinda lucky, it didnt rain til the last day. It was really chilly. No mood to do any shopping too.
Went to Galleria at Morley, one of the big suburb shopping center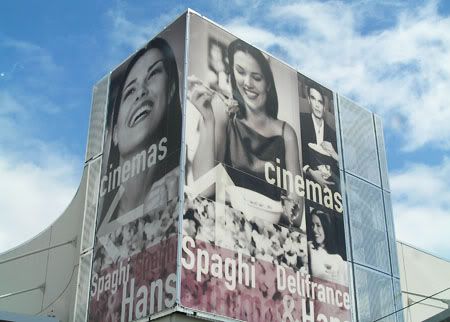 Spotted something cute when we were looking for a car park lot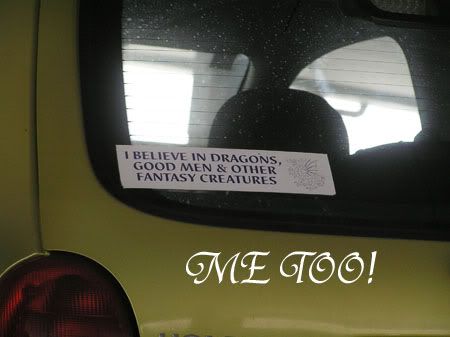 They have a food court there with wide selection of food.. I ate at this stall cos I was kinda sick of kebabs, fish and chips and other western food. But then... it wasnt nice at all! you all should have seen their
goh lo yeuk
(sweet sour pork).. they have the worse goh lo yeuk I ever tasted yeeks~
Darren asked me to try driving. I havnt drove for more than 2 years! I hate slopes..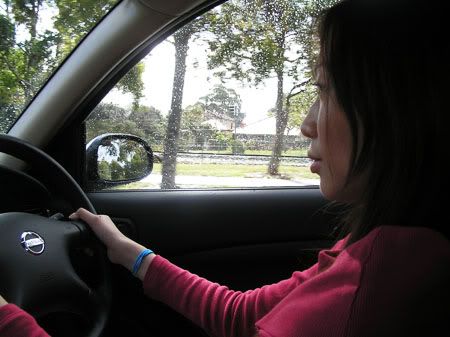 ~~~~~~~~~~~~~
Mood hasnt been that good cos my skin is acting up recently. It was still quite good when I was in Perth and became bad to worse after I came back. It's those small colourless bumps and no matter what I do, mask or wat, they just wont go away. It's making me rather depressed. I dont know whether it's the threading that caused it, but I threaded my face before and it didnt happen.. Arggh.. I want my good skin back!
Darren told me that he will love me even if my whole face got pimples. -_- Thank kyu ar..
Very nice to hear but I DONT WANT my whole face to have pimples just to let him prove that he loves me.
I'm going on a porridge diet starting from TODAY!
Labels: Perth Revisted
Kiyo 到此一游 @ 10:38 AM