Sunday, October 30, 2005
*~*~*~*~*~*~*~*~*~*~*~*~*~*~
On Friday night...
The amateur team agreed to meet at the studio at 8pm to go to the fullmoon bar for a howling good time, but then Angela couldn't make it so the choreograph have to change! It was kinda last minute so we were rather gabra during the practice, especially with the boots on. We only practised for about 1 hour before we set off..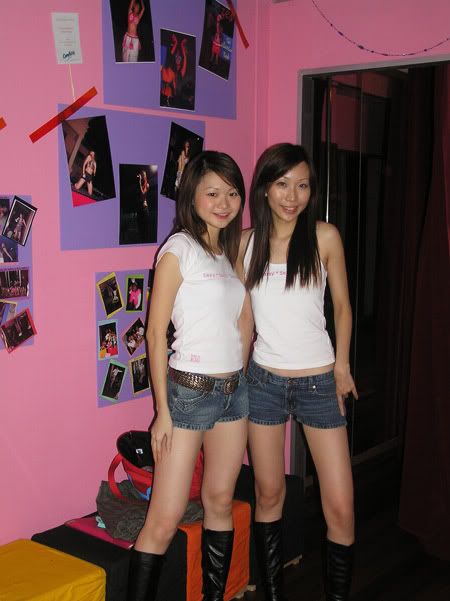 oh my gawd.. what's with my fingers... chinese dance ar?
So.. the location was not new to us.. At least not to me and min cos we actually went there before when Alan had his 21st birthday celebration there.. at the chalet.
-_-
The club was inside the chalet hee hee. The waitresses were dancing on the bartop and they can dance damn well... We were like standing at one corner, dont know what to do. So we waited in our corner for our turn while the Trinity Productions professional dancers performed. Their performance was great! especially Candy.. I was watching them with my mouth gaping..It's real good I tell ya. Professional mah.. of course very good. They have so much energy and everybody's figure was
drop dead
gorgeous. We really regretted agreeing to perform... haha. We still have to improve and hopefully by Sexpo, we will have 1/10th of their stage presence.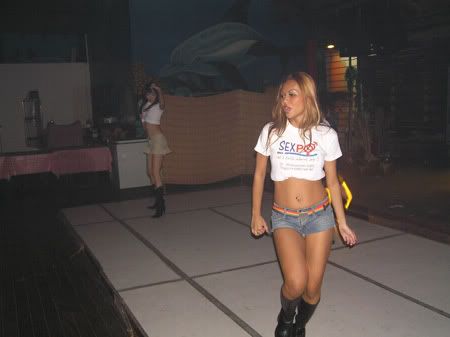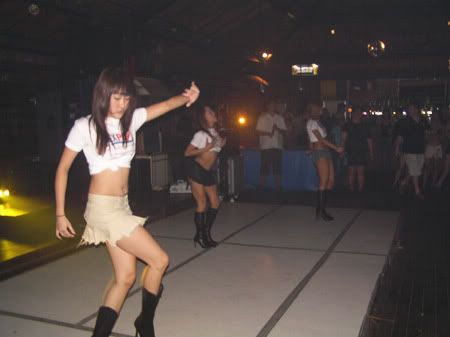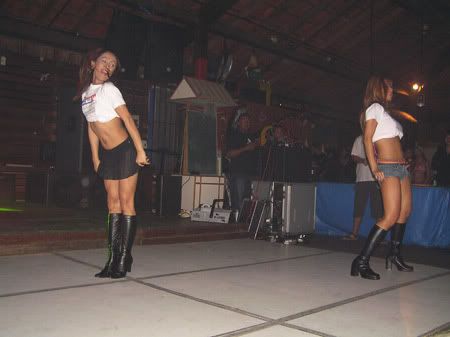 Ppm was still very glad when the smoke came on cos it will be better as the audience will not be able to see us and maybe wont notice what's our mistakes...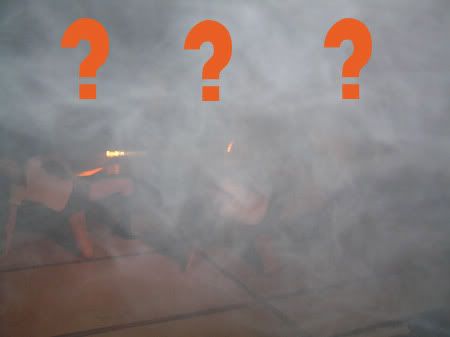 AND.. REALLY cannot see lo..
Waited till 12 for our dance...quite late, nearly got a scolding from mum.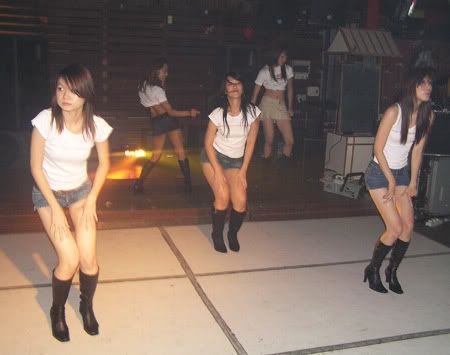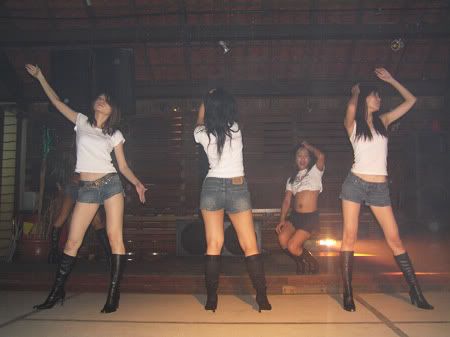 dis is what i call.. totally uncoordinated. 3 pple doing 3 different things! we need more practice.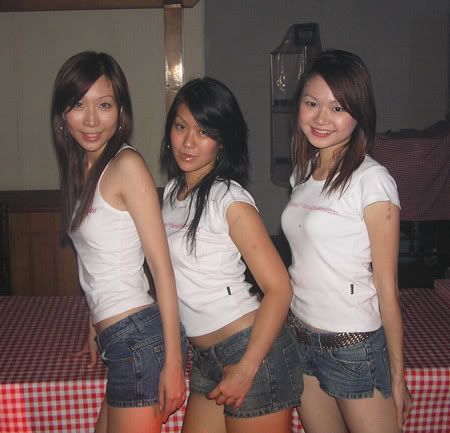 me, kelly and ppm after our first performance looking relieved that we didnt fall. It was pretty difficult to dance with boots.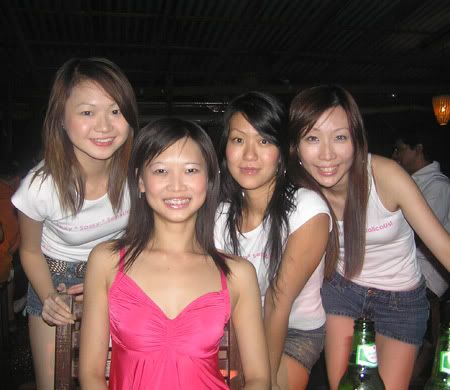 Our last shot with joy, our instructer..beaming from ear to ear.. hee hee maybe glad that we didnt fall down either.. kekeke
Kiyo 到此一游 @ 12:55 PM