Thursday, October 20, 2005
*~*~*~*~*~*~*~*~*~*~*~*~*~*~
Mum not cooking tonite... so... I cook lor!
Decided to cook porridge today. I thought maybe I could just cook some plain porridge and boil some vegetables to go with it than suddenly winston asked me whether I was cooking maggie porridge and Gerald suan-ed me and asked me not to blow up my block on msn -_- duh!
*Firstly, I was NOT thinking of maggie porridge I swear, Secondly I still can make some decent palatable porridge okie* hng!
I realized.. I do HAVE maggie porridge! From Australia summore! haha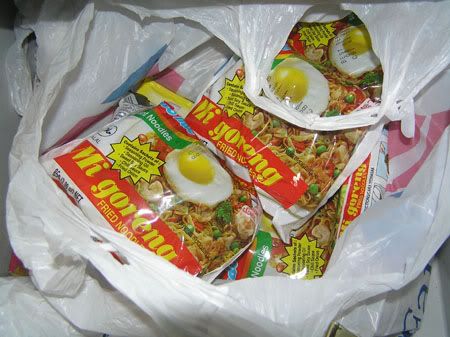 Yeah.. that's part of my loot, 10 packs of Indo mee. They are definitely
NOT
cheaper over there and I'm definitely
NOT
crazy. I lug them back from aus cos i simply couldnt find the same version I wanted.
*STRESS*
I couldnt find THE SAME VERSION I wanted.
*STRESS*
Found other indo mee in Singapore but just doesnt taste the same. Maybe I have too sensitive taste buds.
I think darren's friends must be thinking that I'm crazy. They are so sick of indo mee and yet I ask him to bring back every semester without fail. *oops*
okie... Mum placed a whole basket full of vegetables at the side and I thought I was supposed to cook everything. hm... In the end, I think I cooked too much vegetables, but I still managed to finish them all!
ho sey
la! dump everything in!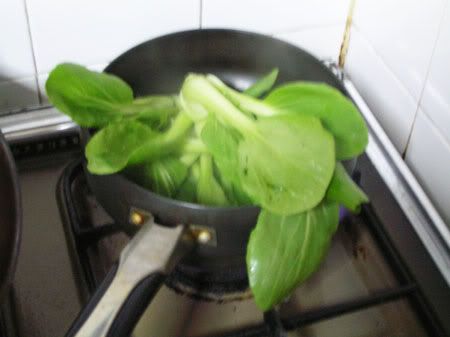 My leafy greens... i getting darn bo liao.. cook vege oso so proud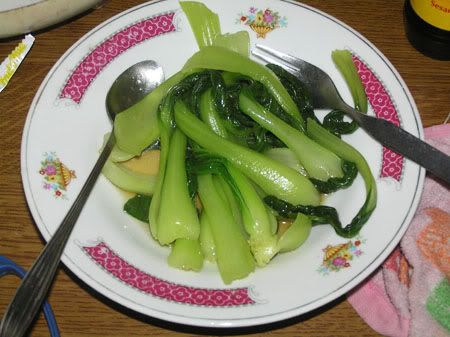 It is NOT overcooked.. It is not yellow..
and I got my bag from Taiwan spree.. hm.. okie it looks exactly like it was in the pictures but then I dont really have a strong liking for it anymore. But still, it looks very lady. =)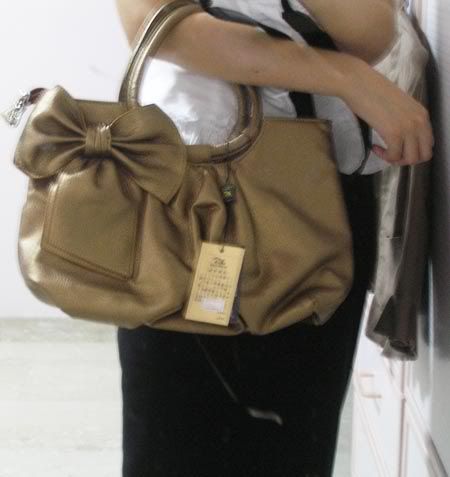 Kiyo 到此一游 @ 9:33 PM