Wednesday, October 05, 2005
*~*~*~*~*~*~*~*~*~*~*~*~*~*~
MTV Xotic dance is fun!
We are switching courses. Was previously learning exotic dance at SensualJ which comprises of strip dance, lap dance, kitten and wild cat crawls. Exotic Dance was interesting and good cos it allow us to learn the basic floorwork and the stretching exercises are good for body toning, but on the other hand, it's actually difficult to apply or practise at home cos it's separated moves.
Yesterday I attended the trial lesson for mtv exotic dance which is a combination of abit of everything put together in Janet Jackson style. Havnt reach Janet Jackson's standard la.. i think maybe another 5 years..
(oso cannot make it ahha)
I prefer mtv exotic as it's much faster with a bit of tempo and trains our rhythm, body coordination, concentration and sensuality all at the same time
(really have to concentrate, cos there was one part when I was dreaming away in my lalaland than suddenly I kept turning and turning and didnt know that I should stop)
. We will learn a new choreograph maybe every 3 weeks or so.. How I wish the classes are twice a week cos I couldnt wait till next Tuesday! There were about 4 other girls besides our usual 3. A larger class is indeed more fun, cos you can imagine a bunch of females laughing at each other plus messy hair and all. Fun or not? you say. =D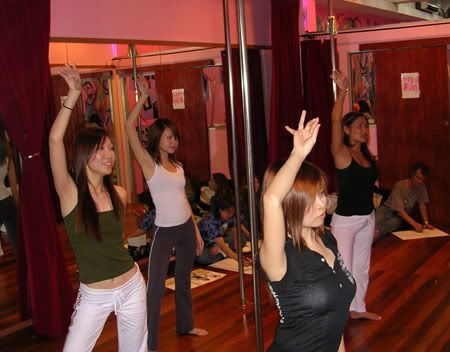 Perth Revisited
We went to Whiteman Park.
He asked me why I bring him there to see some 烂树 (rotten trees)..
We had breakfast there.. their breakfast was cheap!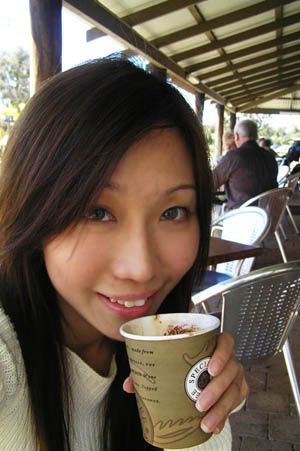 Margaret River Chocolate Factory at Swan Valley.
FREE chocolate tasting! I tasted alot of dark choc.. yummy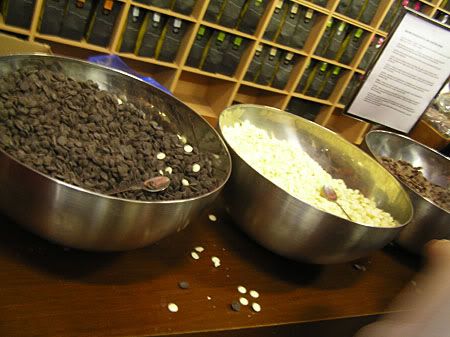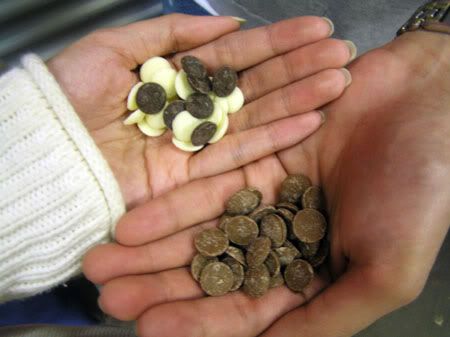 Perth Royal Show!
The timing I chose to go was the best, I caught 2 events that were only held once a year. One was the King's Park Wildflowers fest which allowed me to take pictures of nice nice flowers, the other was this Perth Royal Show.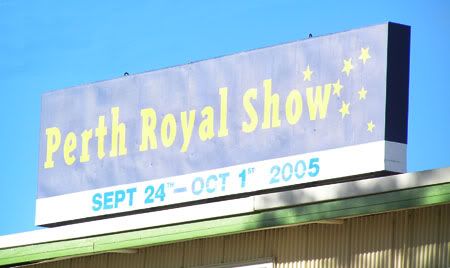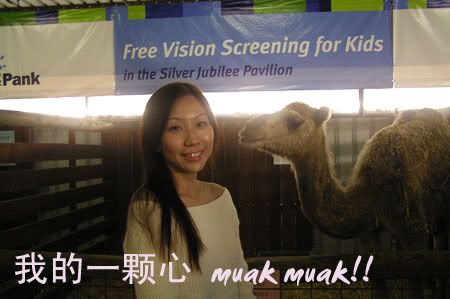 Loads of Free tastings of mocha flavoured milk, orange juices etc
Show bags on sale with chocolates and small toys inside. I didnt buy any cos I have loads of stuff to lug back.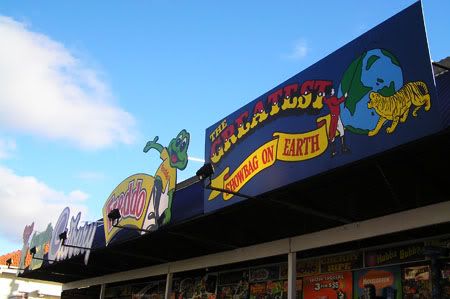 But I bought the Morish Nuts Showbag instead! It came with LOADS of nuts and a bamboo tote bag which looks like a magazine rack.
I lurve their nuts.
- More Photos -
Video again!
4 letter word that EVERYBODY lurves (especially Singaporeans)...
Especially dedicated to Darren! hiak hiak hiak
Click here to watch '4letterwordthateverybodylurves'
Kiyo 到此一游 @ 10:32 PM