Monday, September 19, 2005
*~*~*~*~*~*~*~*~*~*~*~*~*~*~
Pre trip shopping
Went lunch and some last minute shopping with mum yesterday. The clothings of many stores are changing into autumn and winter season and there were loads of jackets displayed. I'm a sucker for knitted stuff and jackets. But Singapore doesnt really have the weather for them.. argggh. Dont really fancy winter as it's really too cold for me. I would prefer spring or autumn season instead. =D Surprisingly, U2 ladies sell nice jackets and DBS credit card holders are entitled to 15% off as well. I'm still thinking whether to get those jackets or not. hm...
Mum bought me a bag! and it cost only 20 dollars.
pi pi you qi qi
(cheap cheap and good good). The quality isnt that bad either...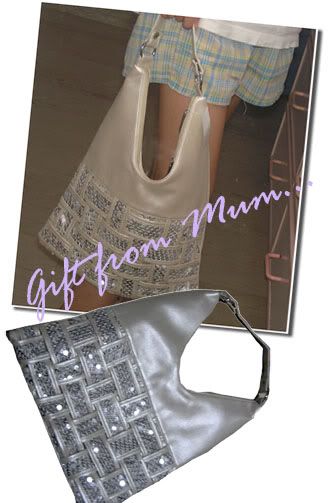 Have been busy packing over the weekend. I think I am spoilt for choices on the clothes that I need to bring. xdd advised me to choose properly especially I have a few jackets and he reminded me not to wear green to some farm or what as you dont want to risk blending into the greenery there.. -_-. But I love green! I dun mind camouflaging myself with it! ahha. A really responsible stylist I must say, even advising me on what I should wear. Or MAYBE he should help me pack haha.
You would be surprised on the amount of skincare, cosmetics that I'm going to pack too. Now, I realized that I have quite a number of cosmetics although I only have 1 of each item like 1 lipstick, 1 lipgloss, 1 foundation, 1 eyeliner etc. Friends always laugh in disbelief..
"Oh come on.. dont bluff, you have 1 lipstick, 1 gloss, 1 blusher only meh?"
Do I look as if I own the bank or wat? haha Of course I only have the basics cos I only have one face mah but even 1+1+1 adds up to A WHOLE LOT OF things in my pouch. I admit, my makeup is rather boring and I stick with neutral colours.
My makeup pouch, got it free from some cosmetics counter. It's overloaded with stuff!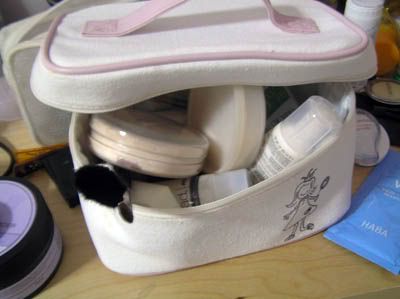 (dont worry, i make sure i come back with DOUBLE the NUMBER of duty free cosmetics hey hey)

I dug out my sleeping wear that is so long-forgotten. I only wear this when I go overseas as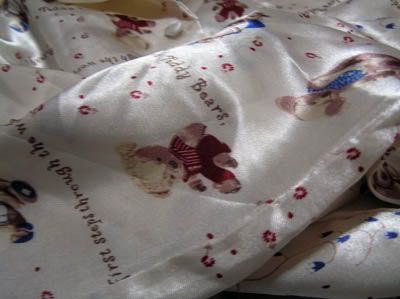 1. This is too cute, not really my style. Think his friends will be shocked if I strut around their house wearing this -_-'''. Track pants will be a wiser choice. Will get it over there.
2. I dont have aircon at home so this is too hot to wear in Singapore!
What I'm going to miss in Singapore during my short trip
Level of disappointment : =(
1.
5 whole episodes of 大长金 (The korean drama on cable tv)
*
=( =( =( =( =(
*
This is the first korean drama I've ever watched and I must say it's really good. I didnt even watch other famous korean dramas like winter sonata's or the korean movie, Wo de ye man nu you. The korean craze didnt catch up on me earlier cos i always preferred japanese dramas. But this one is really good! you get to see the life of a VERY SUAY palace maid that seems to have all the bad things happening to her. Watching the show makes me feel so fortunate. I want to go to korea sometime.
2.
2 hours of taiwan drama 格斗天王
*
=( =( =( =(
*
Been following this show since it started, the plot is rather good and it's about 格斗 which is sparring in the boxing ring. Love their occasional meaningful comments from their lead actors.
Duan Yu Qiao 名言
"要别人来爱你,首先要成为一个让人值得爱的人"
3.
Joy's birthday bash and 1 session of xotic dance
*
=( =( =( =(
*
I will miss them! It's really a pity that I cant join in the birthday bash performance. argggh. They are doing something with a fast tempo and I wont be participating? arggh... and the lap dance that we just learnt! hope i dont forget too. so ppm and esther, learn more and teach me when i'm back!
Dont envy me dudes~
all of us were staring at her... PRO man.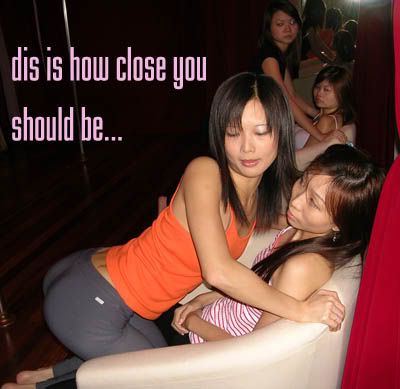 ppm say the way I placed my hands are very farnie -_-
AEY... no place to put la.. hahahh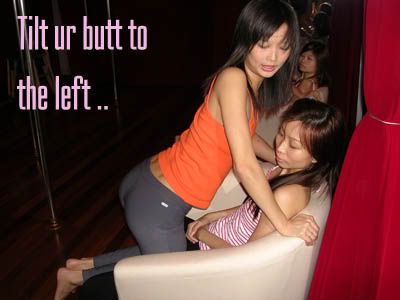 me trying VERY hard to go closer...
xxxxxxxxx
last pic only up for 1 night. You didnt catch it.. too bad! bwahahahah
Kiyo 到此一游 @ 9:39 PM