Monday, September 05, 2005
*~*~*~*~*~*~*~*~*~*~*~*~*~*~
oh.. i am such a lazy gal..
Didnt go to gym for 2 whole weeks..
Yesterday went to the cali at bugis for the first time. I'm SO SLOW..
The facilities are definitely newer and lockers are bigger. I promise myself that I will make it a point to go to the gym after work during weekdays!
Went lunch with parents after gym as it was raining cats and dogs and I didnt bring an umbrella.
Went to eat my favourite wan tan mee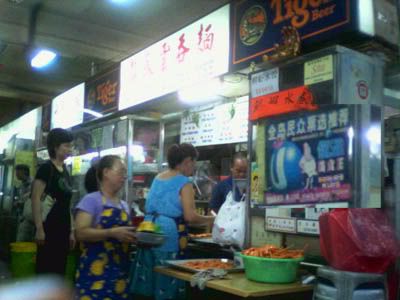 koung's wan tan mee!
This is at Lorong 13 Geylang and it's quite good! got the 全民票选 wor...
I gorged myself silly and ate rojak too.. -_-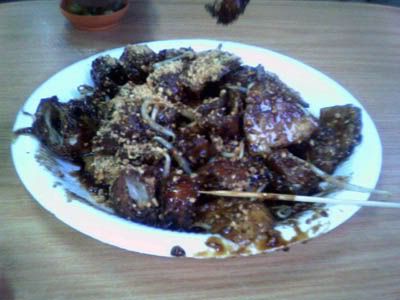 Heard that their mackeral otah is nice too.. my god i feel like going there to eat again..
~~~~~~~~~~~~~
My sis chatted with me for a while today and asked me some 欠扁问答题
Gwen says:
when bak chang
(meat dumpling)
drops on the ground, who will pick it up?
Gwen says:
u think of the qn in mandarin
::kiyomi:: 2 wks more to PERTH! says:
think the bak chang in chinese ar..
::kiyomi:: 2 wks more to PERTH! says:
guess wat ar?
Gwen says:
no need... that one can remain in hokkien
Hm... I couldnt think la.. and I admit I am slow but the answer nearly made me spit out the water i was drinking on my office comp.
It was.....
祥龙
cos...
祥龙拾BA Zang
xiang long shi ba zang
wahhahahhah...
-_-
Kiyo 到此一游 @ 9:48 PM