Sunday, September 11, 2005
*~*~*~*~*~*~*~*~*~*~*~*~*~*~
It's a detox weekend
Was reading a book borrowed from library about detoxing. It was about fruit diets to cleanse the system. I feel that I couldnt survive just on fruits as I have a very weak digestive system and get gastric pains easily if I dont eat. So I decided to just eat lighter food during weekends. I realized whenever I was sick, down with fever, my skin was in the best condition as I drank enough water, slept throughout the day and ate porridge. So.. I made a pact with mum and asked her to cook porridge at least twice a week. =)
I cooked some myself just now. Luckily nothing blew up.
Followed a recipe I found online. 銀耳美膚養顏飲(慈禧吃的宮廷秘方)
It's a dessert and it's good for skin too. Really delicious cos the red dates made it very sweet and good =)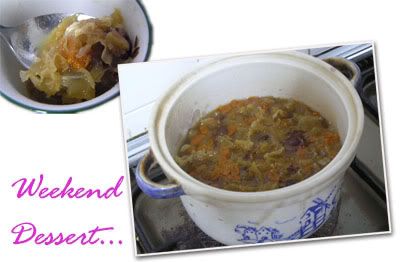 mum did this.. not me ke ke

Ingredients : 木耳一朵、乾百合、黃耆、紅棗、黨蔘切片適量、枸杞
~~~~~~~~~~~~~
Saturday was exotic dance day again. Pep and esther was late again -_-'''
NO late next time ar...
*kiyomi waving her index finger*
. We started lessons at about 3 pm and while waiting for Joy to start the class, we found out what 3 girls could do when they are very bored.
Me and Esther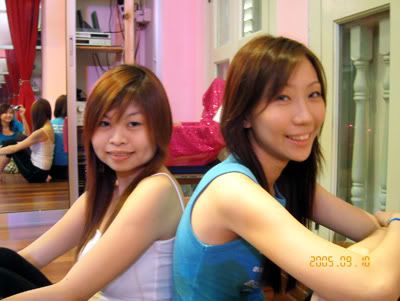 And coincidentally, me and pep wore the same colour! And you want to know what is flyaway hair? Here goes...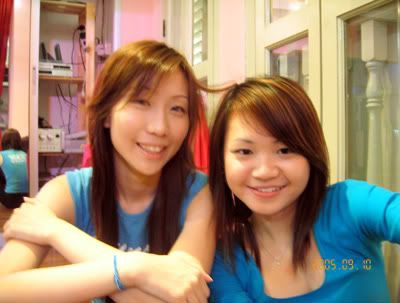 Conclusion: My hair loves ppm more than myself.. -_- boo hoohoo
I look like a
obasan
obake beside her. Obake = ghost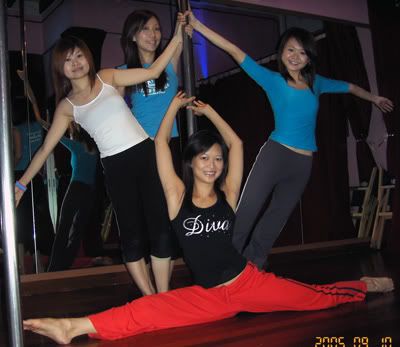 Machiam circus.. -_0 haha. Maybe the Quidam should invite us for performances..
Met up with Gerald for short shopping after that. This is the first time I came out empty handed from FEP. I told him that I would only buy thick clothings, so no more Qing Liang (清凉) kind of clothes. I need to get some cos Perth seems a little cold now. He managed to get his very jap style berms and it's all THANKS to me! haha okie not exactly though.. I didnt pay for it.
He gave me something on Saturday too.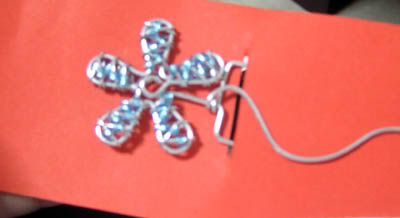 The first look at it, I thought that was some hair accessory
(oki, I'm vain)
. But it wasnt..It was a bookmark to "encourage" me to read more books.
Behind was a message...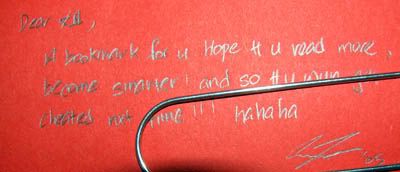 Dear Jie, A bookmark for you. Hope u read more, become smarter! and so that u wun get cheated next time!!! hahah
-_-
Suaning at the 999th level. Go 1 big round shoot me say I not smart hor..
But really appreciated it... Isnt he a sweet boi? =D
Bought a CD from THAT CD SHOP. Some of the songs are pretty good. I like "fly me to the moon" and "The Shadow of your smile". It chills out your soul.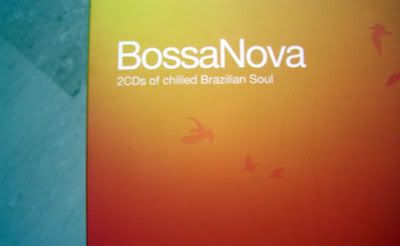 Kiyo 到此一游 @ 9:11 PM