Thursday, September 22, 2005
*~*~*~*~*~*~*~*~*~*~*~*~*~*~
In Perth!
Had a very tiring day today.... Was feeling a little sick even before I board the plane. I think it must be the wool jacket that I wore. I realised I didnt give it a wash.. Eeeksssss! It must have tickled my nose so badly that I kept sneezing and sneezing even before I board the plane.
I had some good shopping at Changi Airport. Spent about 400 dollars even before I depart at this place.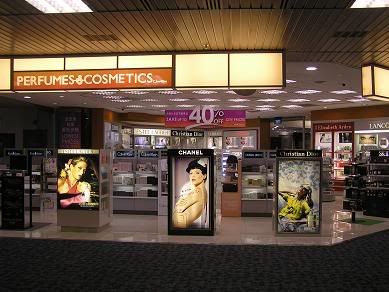 Yeah, helped mum to get some SKII creams and colleague some gloss. Got myself a mascara, gloss and origins face mask. =D The prices are actually cheaper over there then in town. It is about 10% cheaper..I bought those stuff and left it with them cos they have this service of only collecting your purchases when you come back from trip. Wonderful service I must say.. I am now guarding the collection slip like it's made of gold. Yeah.. that paper is worth 400 bucks now man..
Although it wasnt a good start to my trip as I was a little sick, I still look very happy as I'm really looking forward to meet Darren.
My first time taking Valuair wasnt that bad. Darren told me if I am bored, I could actually rent their in-flight entertainment at 8 bucks. But when I enquired from the stewardess, i was told that it was discontinued until further notice. argghh..
The food was quite alright and the stewardess was rather friendly too. I was observing the way they tied up their fringe. haha. It looks really nice. I think after observing for about 5 hours, I think I got it. haha
This is my first time too to hear the air stewardess sing live. Frankly speaking, it's really pretty good.
Labels: Perth Revisted
Kiyo 到此一游 @ 9:53 PM