Wednesday, September 28, 2005
*~*~*~*~*~*~*~*~*~*~*~*~*~*~
Hello warm weather, chinese food & my TV!!
It's good to be back! Didnt sleep much on the plane and only slept a little when I came back just now cos it's kinda humid. Aiyo.. dry weather complain.. humid oso want to complain. What's wrong with me? hahha
Nah.. I still prefer Singapore .
cos.....
我的家给我一双坚定翅膀
我的梦不论在何方。
一生的爱,唯有家。
This is HOME truly, where I know I must be,
where my dreams wait for me, where that river always flows..
This is home surely, as my senses tell me
This is where I wont be alone, for this is where I know it's home


wah lao eh... crap.

Okie.. Let me do a record on my Perth Trip so that I wont forget all the fun times I've had and to share with all of ya some pictures too. Towards the end of my trip, I took some videos using my cam as well. Finding a way to upload here..

Perth Revisited I

Touched down very late at about 11 plus pm and we went for supper at Northbridge. I got to taste what sort of food Darren eats for supper for the first time.
Hor fun... I only managed to finish 1/2 of it and it's damn salty!!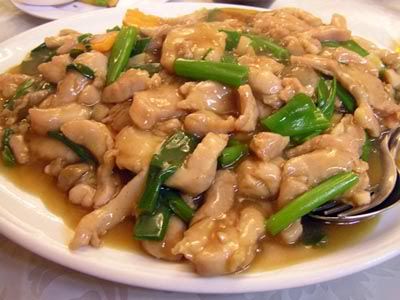 The apartment he stayed in... I got this strong sense of feeling that I'm back in Singapore. HDB flat!



He stayed at the ground floor with jon.. a very farnie guy too. They are starting to talk in a very similar manner.. Kinda freaked me out. hahah

The next morning, we went to Northbridge again.. or was it City.. Okie.. I'm not too sure but I read about this shop somewhere.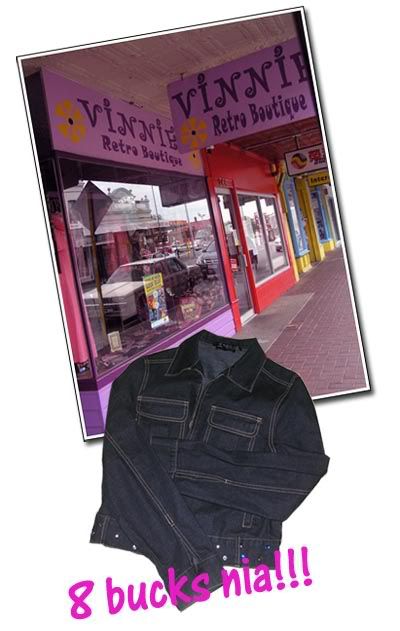 It sells 2nd hand clothings and all proceeds go to the charity. I got a denim jacket for... Guess what.. 8 bucks. There's alot of vintage dresses inside donated by the public but I didnt get any cos I dont think I have any occasion to wear.

We went to eat dim sum at Joy Garden restaurant. Not very expensive too.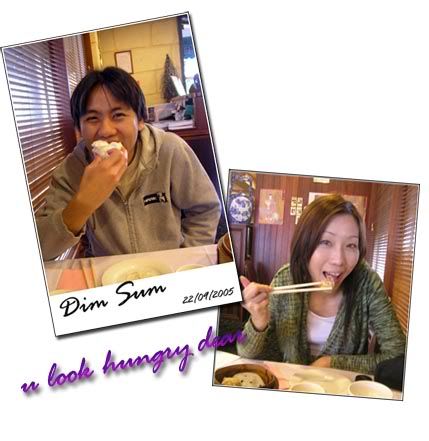 We went for some serious shopping at Harbourtown after that. I bought ANOTHER Valleygirl jacket (for 7 bucks), a tee and Fila track pants there. hohoho. Than I acted machiam I'm a tourist and started to shoot whatever I saw. *I am a tourist wat..* but darren was kinda paiseh hahhaha hng him!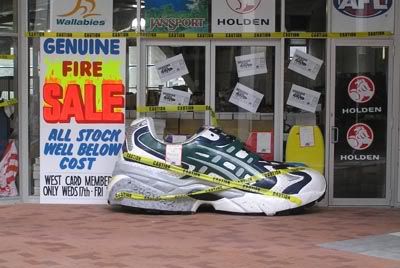 so wat's so great about the shoe? nutting! cos it's big!?

Saw my favourite shop Lorna Jane and I thought I may be able to get some good deals in it cos Harbourtown was supposed to be a shopping center that have great discounts directly for some brands. So excited that I rushed into it cos I wanted to get some gym wear.




sigh.. the nice ones I picked were NEW ARRIVALS. NO DISCOUNT! argggh. I didnt buy in the end. It works out to be about the same price in Singapore.

king's park tmr..
Kiyo 到此一游 @ 10:27 PM