Friday, September 30, 2005
*~*~*~*~*~*~*~*~*~*~*~*~*~*~
A few songs are now in my playlist. They are songs that I heard over the radio time & time again in Perth.
I actually went to look for some of the songs yesterday that I heard and found one. Kelly Clarkson's Because of you.
"Because of you
I never stray too far from the sidewalk
Because of you
I learned to play on the safe side so I don't get hurt
Because of you
I find it hard to trust not only me, but everyone around me
Because of you
I am afraid"
There was another song that I hated whenever it came on the radio.
We practically heard that over and over again till we were so sick of them. But I am still listening to it now cos it reminded me of the times I had in Perth.
Perth Revisited II
We went to King's Park for the wild flowers fest!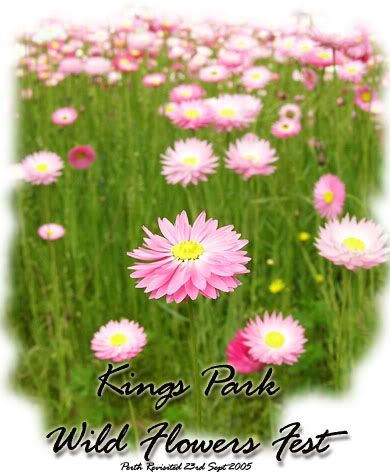 There were alot of people and we saw 2 gals riding camels in the park. strange..
-_- Camels?? in King's park? wild flowers fest?
I see no association.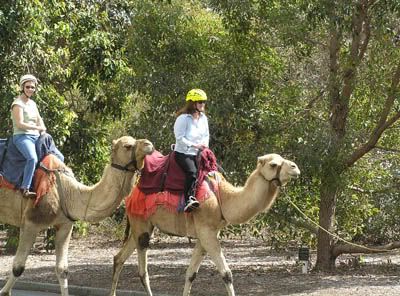 Flowers Flowers and more flowers.
要看花,请来我家...
Love the colours of this pic!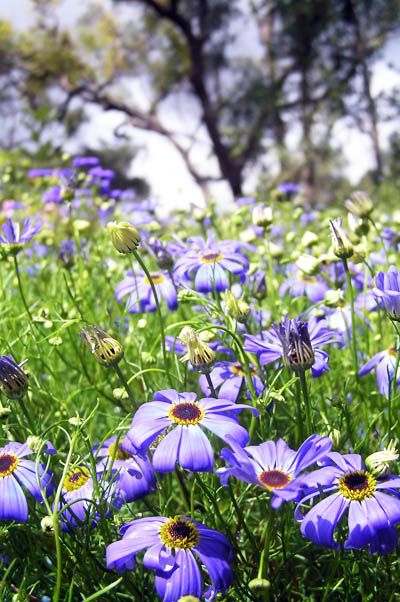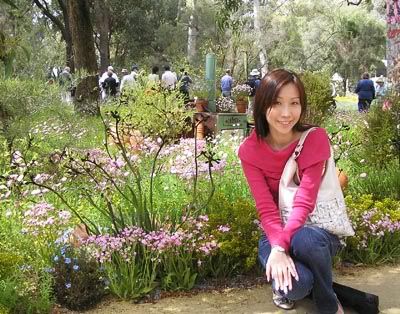 act demure..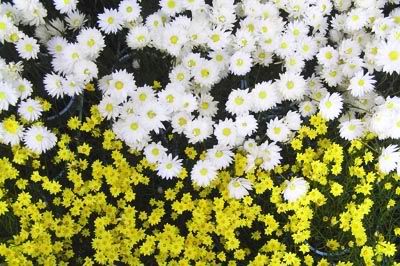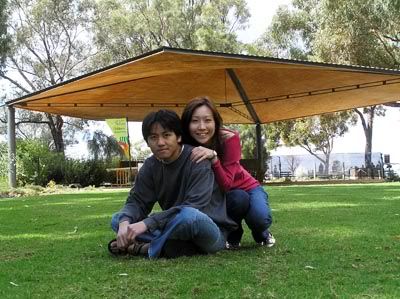 Spotted a very cute girl so took a snap shot..she's so cute.. looking at her shoe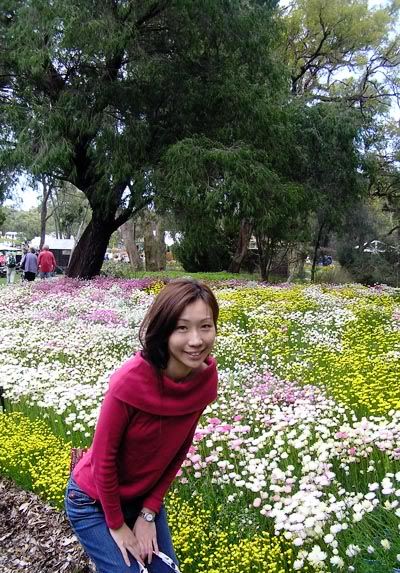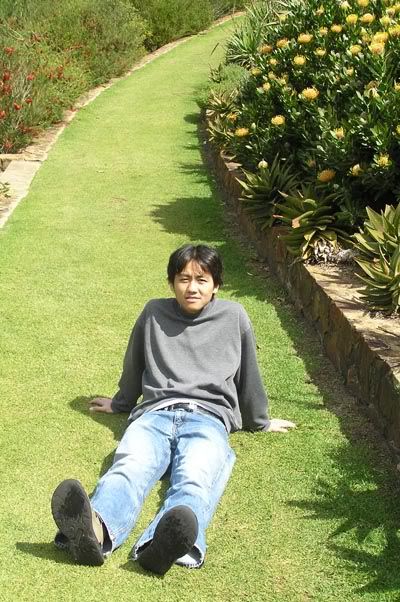 Even along the streets, there were wild flowers.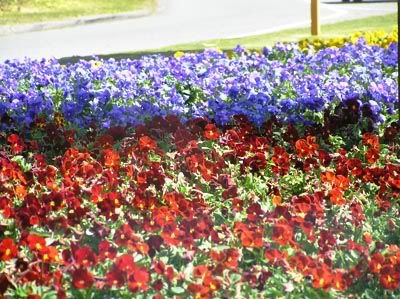 Then we met up with his friends at Subiaco markets for lunch. They are a nice fun bunch of people. Than off we went to Fremantle. I didnt eat at Cicerello previously cos apparently, Darren didnt know that the Fish & Chips were famous there when I first went.
At Fremantle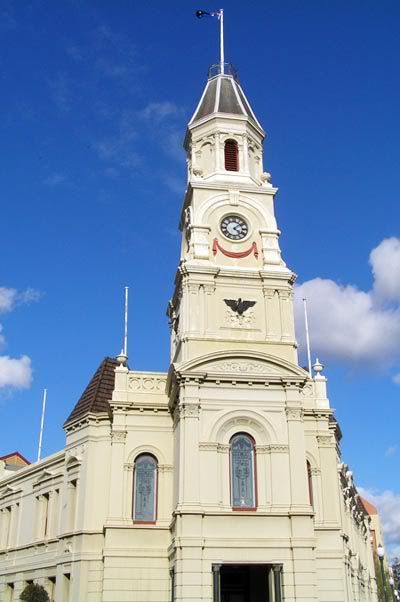 One of the stalls inside the markets.. very colourful!
Saw a dog in a car that was wearing shades. TMD, dogs oso so good life can wear shades.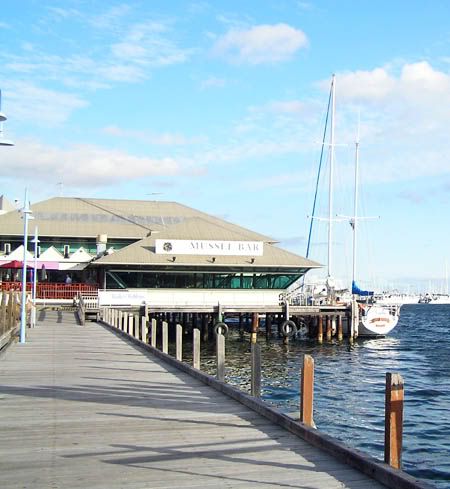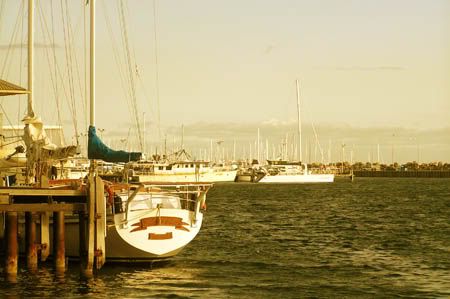 So, we took fish and chips at cicerello this time. Yummy with good view of the sea, although it was a little windy and quite cold.
I just kept psychoing myself that it was very hot.. it works... for a while. After that you dont feel so cold cos all the fingers are numb. haha.
We ate the grilled one. It's really not bad =)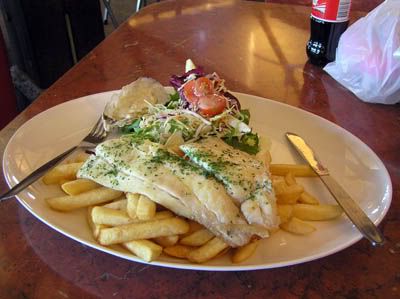 Another Fish & Chips restaurant at Fremantle called Kaili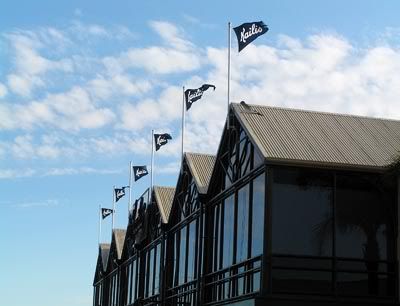 Other photos of wildflowers and fremantle
- here -
.
Friday is late night shopping in the city. We went late night shopping when the shops in the city opened till 9pm...
(Okie.. it's the norm in Singapore to open till 9pm, but in aus, it's a once a week affair)
But we didnt really shop though. Jon was a little high on drinks or maybe you can say he was almost totally wasted.
So, we spent our friday night baby-sitting him.. hee hee. It was rather dangerous to just let him go cheong alone.. we were a little worried so we gave up on our city shopping & dragged him home.
Kiyo 到此一游 @ 9:30 PM