Friday, August 26, 2005
*~*~*~*~*~*~*~*~*~*~*~*~*~*~
Busy busy busy..
AM
Seems like I am busier on non-working days than working days itself.. haha. Woke up at about 7.30am (even though there was no work) to check out some stuff and went over to Valuair at Toa Payoh HDB hub to confirm my tickets!
So happy! Leave approved and Tickets bought!
Although cant go to taiwan but at least I still can go to Perth
(for the 2nd time actually)
. Will be going there during the 3rd week of September for about 6 days and I foresee alot of shopping especially stocking up some duty free cosmetics, Aesop mask, and some other stuff that couldnt be bought in Singapore. I guess this time round, I will be able to see Perth better as the previous time I went, darren still doesnt know the places very well and there wasnt so much events and activities as it was the winter break. But this time round.. there will be a wildflowers festival at King's Park during the week that I'm going!
~~~~~~~~~~~~~~~~~
PM
It's a DIY day.
I use 绿豆粉 for facial mask. I read in some chinese forums that 绿豆粉 has whitening properties and can be used as an exfloliator as well, just add water and apply as a mask on face. I asked my mum to get some 白芷 from those Chinese medicine shop so that I can use it together with the 绿豆粉 for whitening purposes. Will update if there are significant results!
Got mum to give me those left over 咖啡渣 to make my own
body
scrub! Actually I posted this long ago but I havnt been doing this for quite some time. so decided to do it again today.
Mix the 咖啡渣 with a bit of your own shower foam and you get a scrub! Very cheap n good scrub =)
(it looks disgusting but very effective wor!)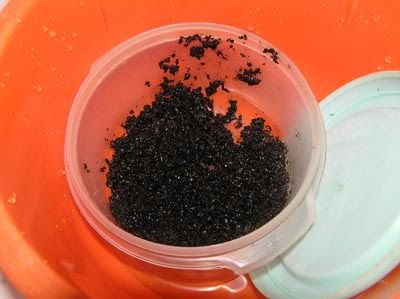 ~~~~~~~~~~~~~~~~~
Night!
Getting ready for dinner!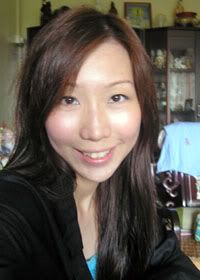 Was real fun at the family night dinner. This year's event was much more interesting than the last year even though the turnout were much lesser. I met my geyao friend too! Bevlyn, who was the same batch of geyao-rians in NUS. I kinda knew that I might meet her when I saw the program sheet. And Yes it was her! Had a good chat with her before she started crooning out Japanese and English love ballads..Happi to see her..=D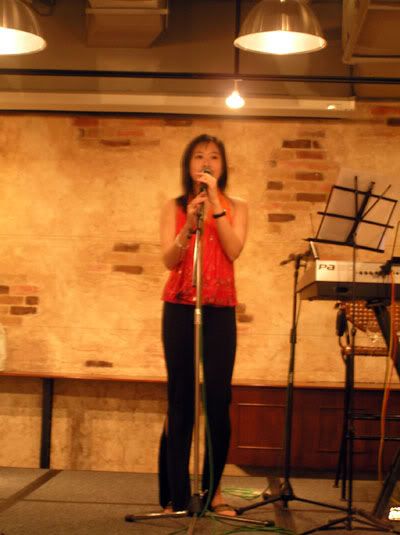 Had games like 'drawing mouse to test personality'.. Here's my mouse.. I think even a primary school kid can draw better...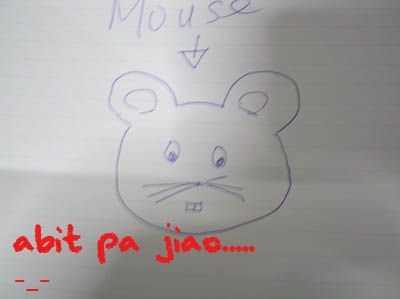 So the mouse I drew meant that I am a straight and direct person
(as I drew it facing in front)
, with big ears.. means i'm a good listener, and a very realistic person..
Then we have some fire swallowing and plate on stick, those "very circus" kinda performances, the kids were rather interested and we end off with a lucky draw!!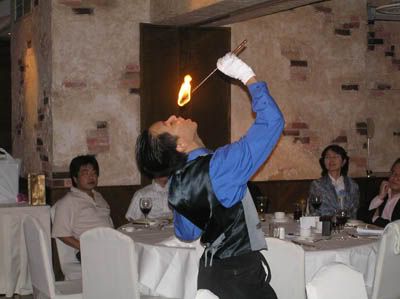 ...
...
...
I didnt get the Hotel Intercon Stay...
I got the Hotel 81 Stay instead.
...
...
...
NAH.. it's
$30 Cold Storage voucher!!!
argghhh..
Why ALWAYS supermarket voucher?!?!
I think I have a strong affinity with supermarkets..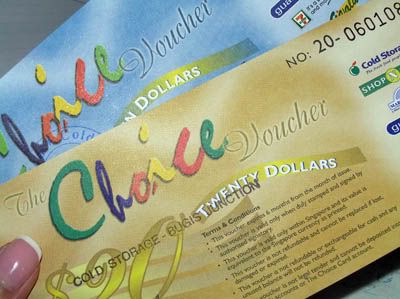 Kiyo 到此一游 @ 11:33 AM