Sunday, July 24, 2005
*~*~*~*~*~*~*~*~*~*~*~*~*~*~
"Shes a maniac, maniac on the floor
And shes dancing like shes never danced before"
--Yesterday--
Went shopping with Gerald AGAIN at far east plaza. He's really a nice shopping buddy. I think he's the only guy that
REALLY
looks at the clothings and accessories in shops while we walk. And if he spots a nice one, he will alert me and there... I will spend money again!..I seriously have to cut down on shopping.. after my birthday hee hee
Bought a ceramic straightener from Tangs too. Wanted to get a straightener very long ago but didn't know which to get. Revlon is having a promotion and this cost only 35 bucks. It's not as if the original price is 90 bucks or what.. I think the original price is only 40 hee hee. Tried it out yesterday and I feel it is better than the vidal sashoon one I used to have. Plus, xdd taught me a method to curl hair using straighteners!?! Sounds impossible? Yeah.. a little.. but I managed to have some curls up with my curling tongs too plus this straightener.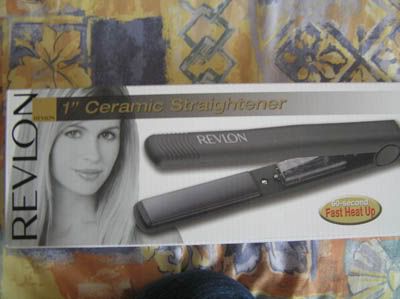 The RESULT! curls that cannot be seen! eh.. next sat i will curl my hair and tie this style before I join my nice friends for lunch.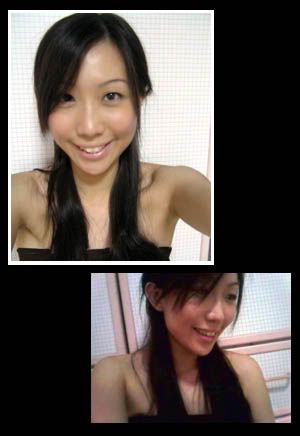 Xdd have been telling me that I am spending too much. Actually, come to think of it, it's still okie cos I would have spent more if my Taiwan trip was not cancelled. So.. I'm still saving money
(in a way)

--Today--
Finally saw Kelvin in gym today haha! But he went for spinning instead. Guess I will join him and try spinning next time..
This was what I ate for lunch,
after gym
!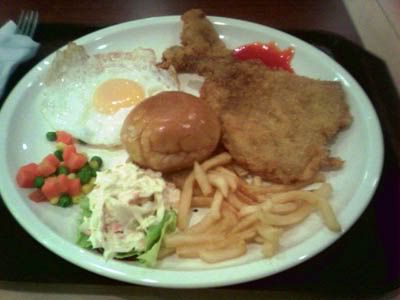 Darn oily... heck!...don't care.
After that, went for a haircut at essensuals at Starhub center. Got this free hair cut voucher from PTR so I think might as well do some colour and highlight too. I called yesterday for any appointment, guess wat, my name was not in their appointment book! Guessed they were too busy yesterday...
I spent the next 2.5 hours sitting there flipping through all their August issues of their magazines. Practically, I read all of them! Cos there was very few people in the salon today.
The stylist chose a 2 tone highlights, light brown and copper. Initially, I thought maybe copper may look abit too constrasting, I left it to her & the overall effect is still quite soft and I looked more awake.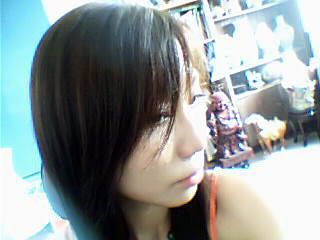 Cannot see right...

How about this...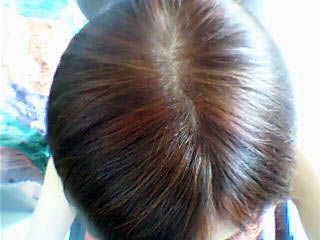 Listening to
All I want is Love
by Lisa Ekdahl & HENRI SALVADOR and sipping coconut juice now.. Life is so wonderful... I'm easily contented. =)
(Go n buy her CD!)
Kiyo 到此一游 @ 10:40 PM