Sunday, July 10, 2005
*~*~*~*~*~*~*~*~*~*~*~*~*~*~
"Not gonna get us
They're not gonna get us
Not gonna get us, not gonna get us"
I hate squats. Those who goes to combat knows this track.
Met up with the SFC folks yesterday for our dinner & drinking session. And so we thought we want to go to Alley Bar. But I think alley bar has this dress code and our nice Gerald aka xdd will be turning up in berms, sandals and singlet cos he was doing some shoot in his studio, so we have to look for some place without a dress code.
So brietling suggested to go to Via Mar at esplanade.
Josh drove so.. he had the priviledge of having 3 girls in his car yesterday night. We started taking pictures cos we were stuck in the traffic jam. It's a saturday night after all and I think there's rehearsal for the parade? anyway, the nicoll highway was blocked & we have to make a detour..
监狱风云 Part I
starring ppm n zen still looking so happily.
I got the comfort of sitting in front. Paiseh! old bones cant squeeze behind. haha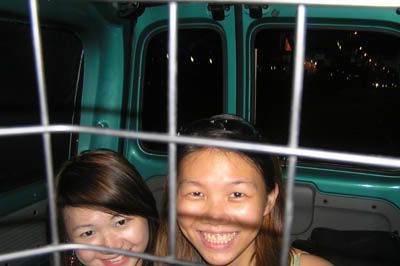 监狱风云 Part II
cannot tahan ler.. my hands are really tired after holding up the cam for so long.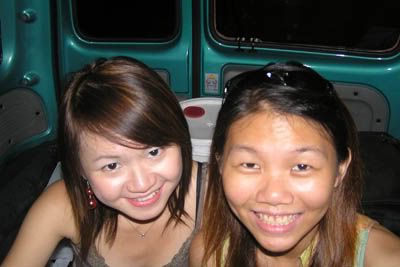 At Via Mar.. Cheers! We are wearing the same colour.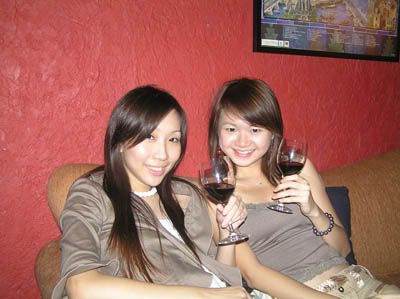 Ivan, zen, winston n josh.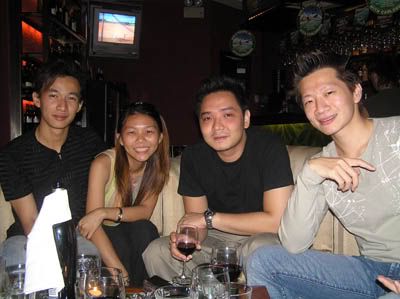 After zen, ivan, brietling n gf left.. we were left with only 4 people, we started talking CRAP. Ppm started her version of LAME jokes and asked us if
Bush
,
Goh Chok Tong
&
Saddam Hussein
all played mahjong, who would win the most.
Hm.....
...
...
...
We couldnt provide an answer so finally... IT WAS
HUSSEIN... cos 胡仙 mah...
-_-'''
I LUFF LIKE MAD. Only I can appreciate this kind of jokes.
Tried this too.. Margarita Mango.. Tasted like cough medicine lo haha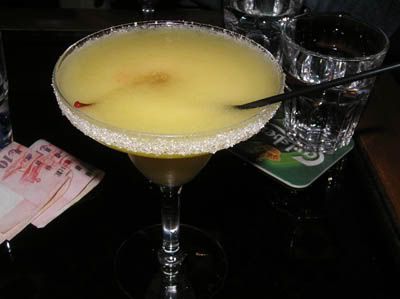 Josh on the right.. who is the same as me.. likes taking pictures with his right profile.Or was it left? hmm...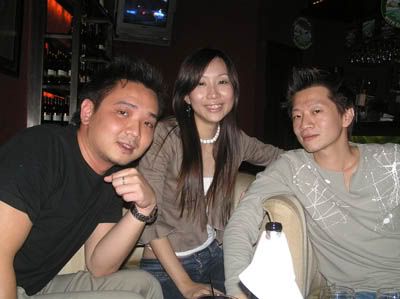 Big Face!!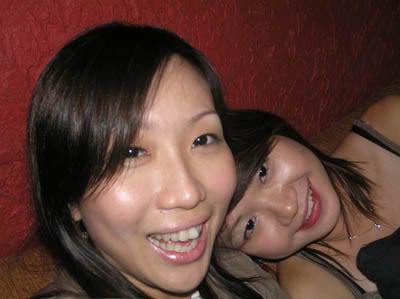 3rd round we will definitely go Alley Bar. When will that be hee hee..
~~~~~~~~~~~~~~~~~~~~
Went to Goodwood Park Hotel for dim sum buffet today with darren and his friends. It's a couples' gathering today. There were 6 pairs of couples there. Mass dating man.. Their durian pudding is still in my stomach now. Oishii! I'm still so full that I didnt even take dinner.
Kiyo 到此一游 @ 11:32 PM