Saturday, July 30, 2005
*~*~*~*~*~*~*~*~*~*~*~*~*~*~
My day!
Actually 30th July didnt start too good.
Firstly, I was asleep at about 10.30pm yesterday night and I didnt make it to 12 am to receive the messages my nice friends sent.
(Thanks all! I couldnt msg you all so thanks people, u noe who u are)
But guess what, my bf was NOT on the list! Surprise surprise! haha.. see how he is going to get it from me if he totally forgets about it. I only managed to see the messages when I turned on my hp at 6 am in the morning. You might think why the hell i woke up at 6 plus right? wash the toilet ar? NOooo... i was awaken by a nightmare in cold sweat some more...
I dreamt that i was frantically running around asking people for help cos...
My bf was beaten up by 6 ah bengs in a place that resembled hongkong dark alleys... kaoz...watch too much hongkong shows la. You think you are 黎姿or you acting in 古惑仔 ar..
-_-
(so it isnt a nightmare after all, I think the cold sweat was due to the running part..)
8.00am
~~~~~~~~~~~~~~~~~~~~~~~
My birthday breakfast..
My "NICE" dad "SUDDENLY" remembered that today shall be the day for ROTI PRATA. and my mum came into the room and asked me whether i want any roti prata.
"Avoid oily, spicy food.." are still ringing in my ears okie..I was like....
"Hey, It's been so long since you all suggested eating roti prata for breakfast, why must wait until I sick than you all want to eat.. "
Than my mum said. : " eat a bit wont die one nah.. later drink the super medicine can ler"
I'm usually very disciplined...but then again...hahah
11.00 am
~~~~~~~~~~~~~~~
Met up with some friends over dinner at Lemongrass. Sorry I couldnt invite all. =)
But here are some pics anyway.. =)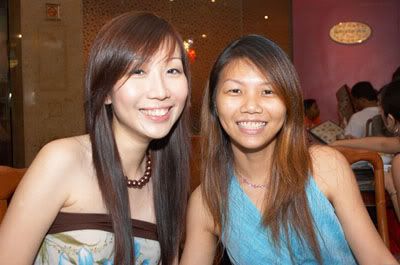 me and zen!
(i look fat)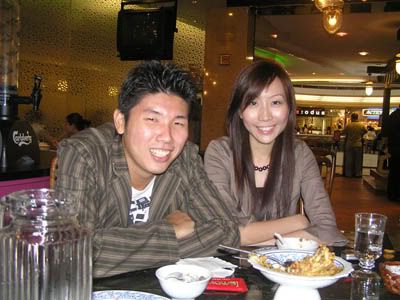 Gerald!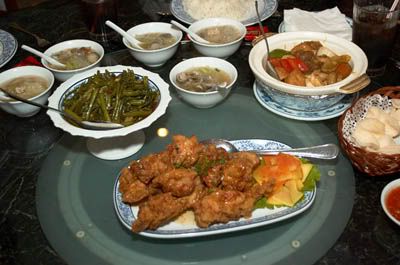 They say machiam 拜祖先...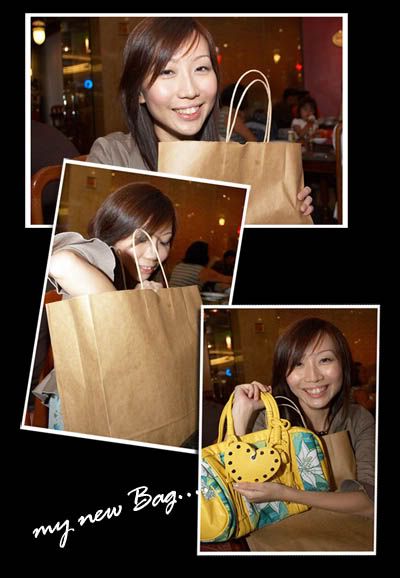 First pressie from Sfc people!! Thanks =)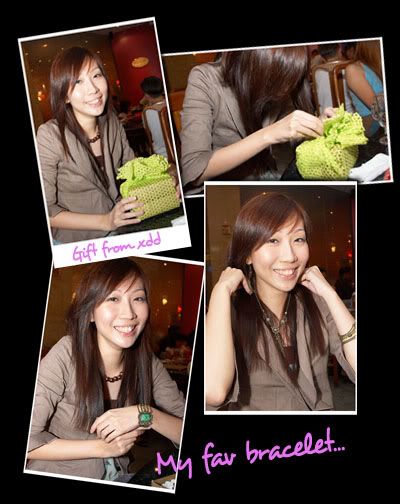 2nd pressie from xdd! thanks! really love them. =D
Alley Bar photos later.. have to take a break.. hahah
Kiyo 到此一游 @ 11:49 PM