Tuesday, July 19, 2005
*~*~*~*~*~*~*~*~*~*~*~*~*~*~
Kenny sia's blog woke me up this morning..
there they were, 4 boobs staring back at me.. omg.
You actually need a lot of bravery and a little foolishness to be able to pull that thing off in public.
Applause for
her
bravery and
his
*ahem* hairy chest.
(but i think he removed that post! darn, but Josh managed to catch that too! haha)
I'm thinking of taking up some courses so my weekends will not be wasted away. Was thinking about bread baking courses but that one I guess can wait till I get my own house, with my own oven. My mum will never let me use her oven.. She dont use it anyway. i think she's scared that i will blow up her kitchen
(which i may be capable of)
, i seldom get to cook in the kitchen except maggie. The most i have done so far was some very tomato spaggetti and tempura udon. I swear that
there were
tempuras k. but the end result was that they just look like normal deep fried prawns in thick layers of batter.
(but they still taste good, or i, myself, me & my dear have said)
so i went to PA (people's association) webbie to take a look. I saw this very interesting course.. exotic cardio. So What's exactly exotic cardio?
From the website of the body talks, it is..
This class combines seductive dance moves with flexibility training and toning exercises to achieve a total-body moving session that emphasizes attitude, sensuality, and teasing fun. You don't need to have dance experience to come enjoy this unique way to move your body and get great fitness work out at the same time!
I will go for the trial and if i find it interesting and fun, i will sign up with them. Any gals want to join me? hee hee =)
I got my spectacles! Black frames.. I look very secretary.. I lurve it!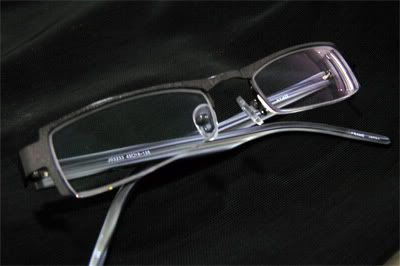 At least 2 people commented that the picture of my msn avatar looks very much like my sister.
KK
: Who's that chio bu in your avatar? Your sister?
Me
: -_-
Me
: Me leh... that means i not chio la? haha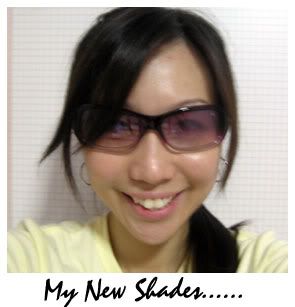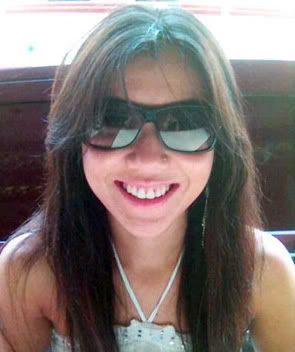 Except that her frames cost 350 bucks and mine cost 10 bucks hahahha
Kiyo 到此一游 @ 11:20 PM