Tuesday, July 05, 2005
*~*~*~*~*~*~*~*~*~*~*~*~*~*~
I need to confess...
It's been quite some time since I have my loot of the week. My shopping buddy has been really busy. It's not that I have not been buying stuff, it's just that I'm a little more careful in what I'm spending and I KIV-ed more items than I buy. Let me see. I KIV-ed one bag that cost about 69 in FEP, a pair of spectacles
(this one MUST get cos my current specs is seng et aledi)
, and some other stuff that I forgot. A good thing about KIV-ing things is that I will tell myself that i will Keep In View but after that, I will forget a few days later if the urge of buying is not strong. hoho good way of keeping check on my wallet.
Bought a pair of shoes last weekend at FEP.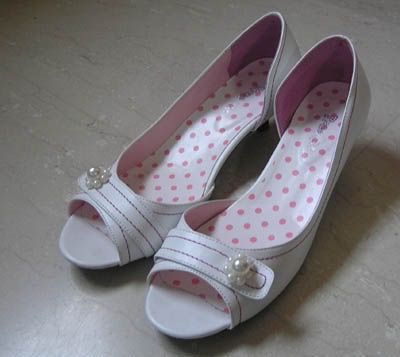 And who says my tube top will drop? WHO? WHO?
(xdd la.. who else..)
Anyway, this is to hold up my tubes and all my other dresses. The hollywood tape! Actually, it is just stronger & thicker version of double sided tape. Next time I will go NTUC and find one cheap alternative..haha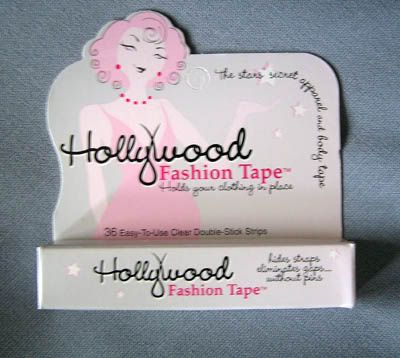 I bought a pair of contact lens too, thanks to recommendations from fellow podder cum my part-time beauty consultant Timmy. They actually make your eyes look bigger. WHO NEEDS PHOTOSHOP!?! haha. Anyway, I was still thinking whether to post the picture cos i
SERIOUSLY LOOK ABIT PA JIAO
.
(I am

NOT

in real life.. can, it's not easy taking a closeup staring at that stewpid olympus cam 10 cm away from your face k..)



Neoprints! Okie i didnt wear the contact lens so those are Au Naturel.. *haha*
Jack, a secondary school friend of Darren commented that darren looked exactly the same when he was in secondary school. I wonder whether that is an insult or a compliment... Lucky I dont look like when I was in secondary school.. =)
Act cute man....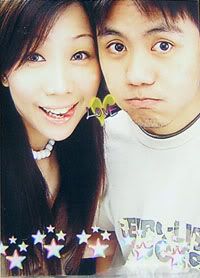 Standard neoprint pose..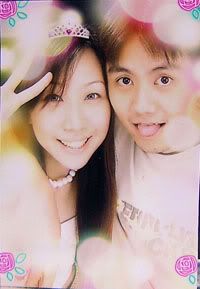 This pose is DAMN familiar.. how come look like the xdd n ppm's one!?!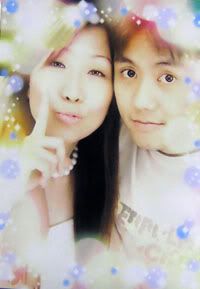 ~~~~~~~~~~~~~~~~~~~~
On half day leave tomorrow. Going to the Dentist
AGAIN
at 4 pm. And if I'm lucky, he will extract my wisdom tooth for me on the spot,
if not
... I will have to bear with the pain for another 2 weeks I guess. I have beeing reading Queen's and Daphne's blog and I realized that I'm not the only one going through this. And Ben too, my secondary school friend. THE WHOLE WORLD seems to be having Wisdom tooth woes. They had just gone for their wisdom tooth extraction... Freaks me out man.. Wish me luck and may the force be with ME.
Kiyo 到此一游 @ 10:22 PM