Sunday, July 17, 2005
*~*~*~*~*~*~*~*~*~*~*~*~*~*~
How many pairs of feet do I have.
I realized that I bought 4 pairs of shoes this month.
One pair on
July 05th
Two pairs on
July 15th
& one pair
yesterday
. Ppm had no program yesterday so I asked her out for a short shopping spree. Brought her to a shoe shop at fep where i bought the shoe on my previous posts and we bought the same pair of shoes but different colour. She bought big shades too, and I bought one pair at 10 bucks too. It was actually the last pair, and a little damaged but i really like the colour so I decided to bargain..
(PURE AUNTIE behaviour man...)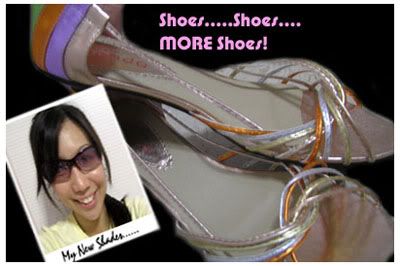 ~~~~~~~~~~~~~~~~~~~~~~~~~~
Happy birthday to You.. Happy birthday to YOu...
Woke up rather early yesterday morning..although I slept at about 2 the night before, I woke up at 8 again! argggh.. Anyway, went over to collect awfully choc cake at noontime. Bought one for xdd for his bday and one for myself! I actually promised him to get a coffee club oreo cheeze cake but it required reservations 3 working days in advance... So, no choice I just have to order this cake.
Mine is banana n dark choc... heavenly..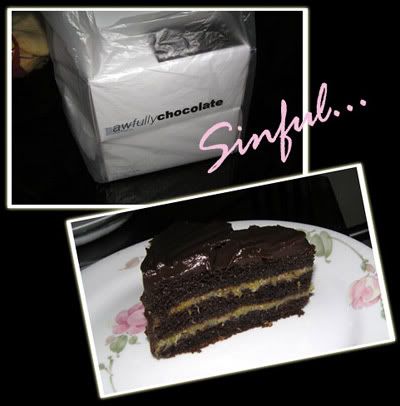 Went to xdd Gerald's 21st birthday party yesterday at his condo. I thought I was late but I was the earliest! I was suppose to help him with some salad thing but in the end it was already done when I reached there. His place is REAL far..
Saw some of his friends from clubsnap and his best friends whom I've heard so much, finally got to see them in real person after all the gossips..hahah
Happy birthday Gerald. My birthday is coming soon too.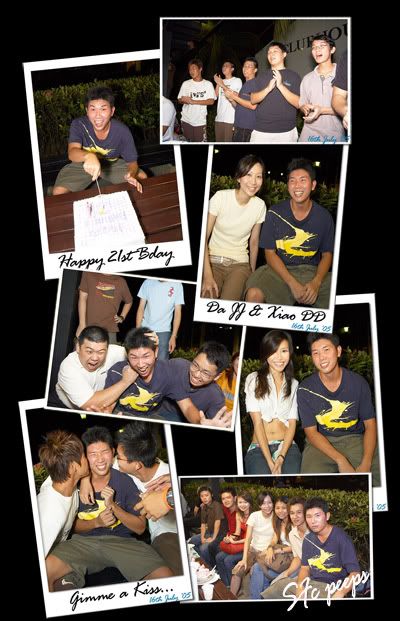 -Larger Version (click here)-
Kiyo 到此一游 @ 8:13 PM