Sunday, July 31, 2005
*~*~*~*~*~*~*~*~*~*~*~*~*~*~
Alley Bar
So we went to alley bar.. straight after dinner at about 8pm! wahhaha. Think we were practically the earliest there ! who goes to bars and drink at 8pm ar?
Us!
The only other 2 ladies with me..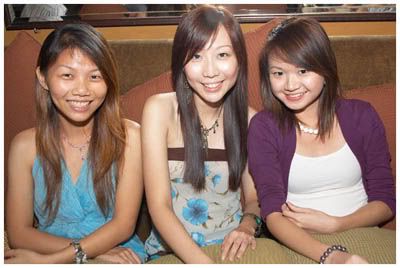 Nice picture of my lychee martini courtesy of xdd n his big lens.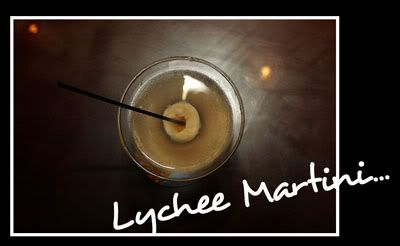 gone crazy (xiao ding tong.. hahaha)..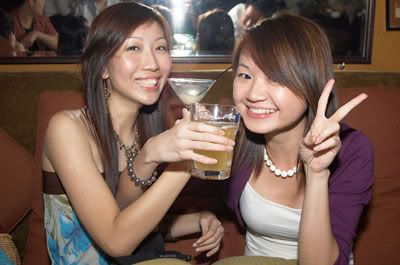 Than came the phototaking part till Alan's eyes couldnt take it cos cam flashes were all over.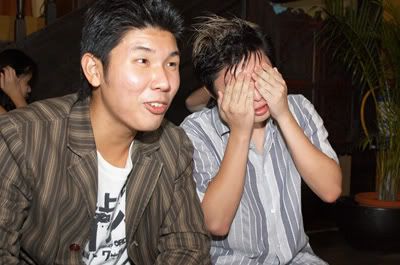 Nothing betta to do, we decided to take out all our mobile phones for a NOKIA-vs-SAMSUNG thing..in the shape of a flower..
(really nutting better to do..)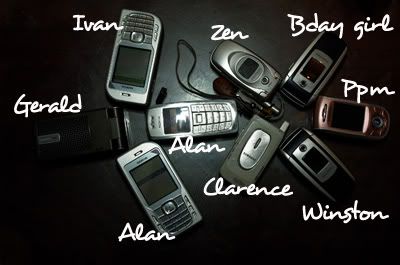 Than came the HOEGAARDEN TSUNAMI.. ppm toppled her beer onto the table. we dont blame you really. =D haha it was an accident!
The HOEGAARDEN TSUNAMI aftermath.. gerald and alan checking their nokias. Our samsungs seemed to be fine! hee hee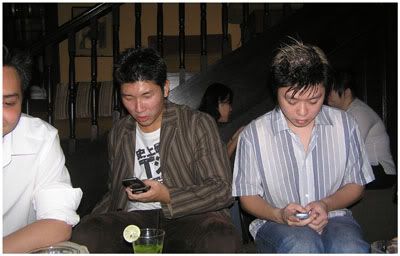 The guys! Josh, clarence, me n ivan.
Clarence's face was as red as his shirt.. -_-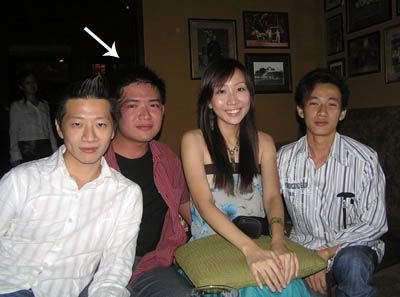 I am so gonna get killed by somebody for posting this peekture up!
Get well soon Gerald
! I didnt spread my virus to you! It was alley bar! Dont worry, i will help you contact her if you gonna appear in the newspaper in that particular section tmr! whaahha.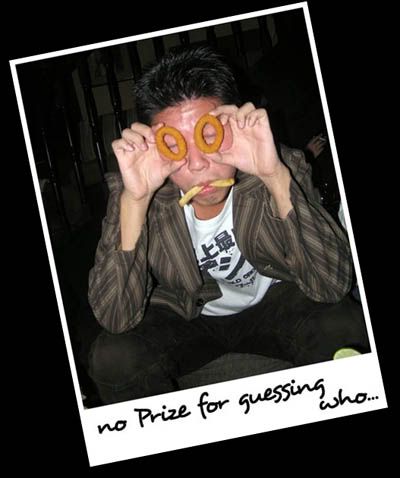 I realised gerald likes to take pictures of people who are "chimping". So...what is chimping?
Chimping is to check the preview and go "Ooohh.. this is good" , "Ahhh...not nice, take again!" during picture taking.
THIS IS
CHIMPING....
to the max!!!
(but we didnt go googoo gaga over them k..)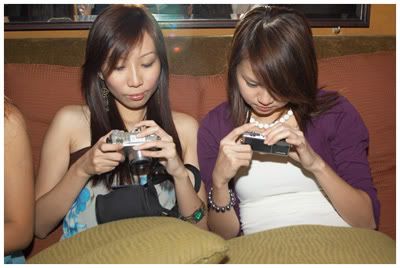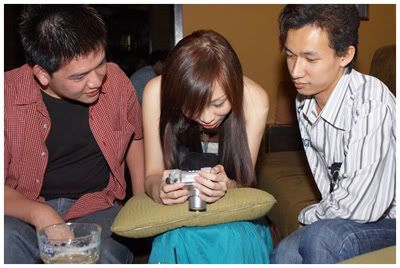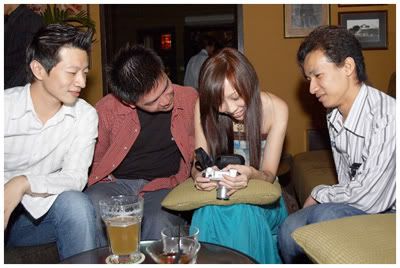 No more chimping photos! PLEASE!!... hahah
I decided to set some new resolutions. I realized after eating porridge and sleeping earlier for 2 consecutive days, My skin got so much better. Even xdd commented that when he met me yesterday in the afternoon. So I shall devote my future weekends to more porridge and sleep from next week onwards.. =D
Last but not least.. Cheers to all! my eyes so small! =D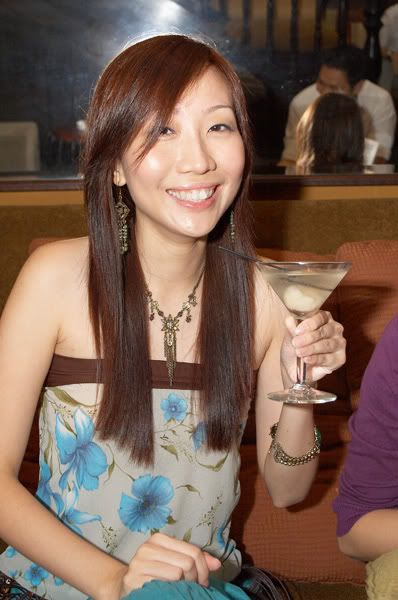 ~~~~~~~~~~~~~~~
Received some special gifts too..
Thanks to
bt
!.. who created a Photoshop portfolio of my past pictures.. =D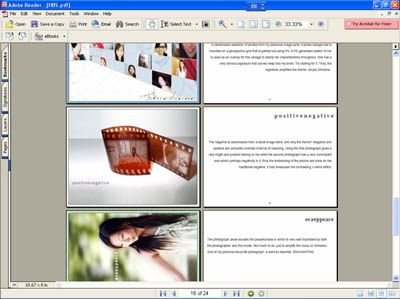 & oso to
Timmy
for your keychain hee =)
Kiyo 到此一游 @ 8:23 PM