Saturday, June 11, 2005
*~*~*~*~*~*~*~*~*~*~*~*~*~*~

Yesterday went to Alan's 21st birthday party at costa sands chalet..We reached there at about 8.30 pm..and we waited at the reception for a very very long time.. (over an hour I guess and we have to resort in climbing in the windows cos the keys are with his friends when he arrived -_-) Things cropped up last minute for him and I know he's really paiseh for making us wait for so long.. It's really okie ALAN... no worries at all!

Let me present the birthday boy!!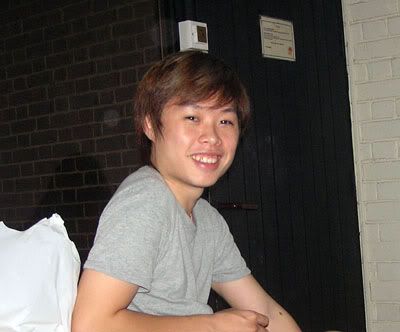 Below are some pictures that we took when we waited outside the chalet.. entertaining ourselves..

All I can say for this photo is my smile is darn PLASTIC.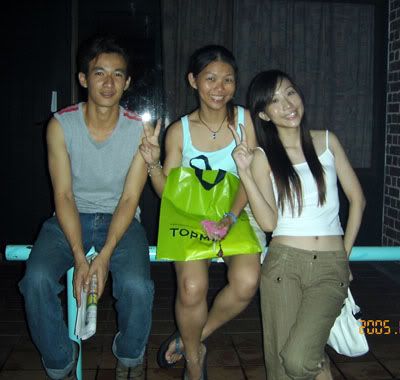 Martell! from Winston..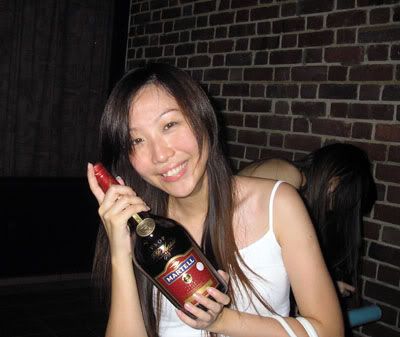 More picture taking while waiting... see.. behind is still dark.. haha
Zen, Me and Pep.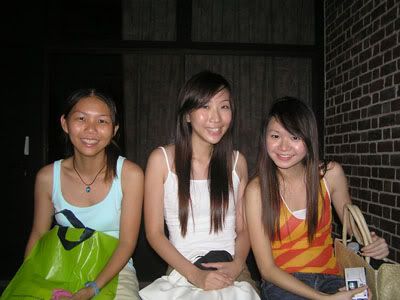 Zen and Yan ge ge..
(hm... i dont think i can call him that.. sounds -_- , i am only 2 years younger than him)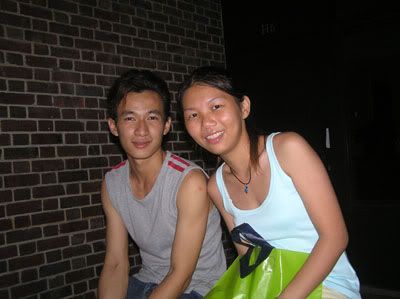 Me and winston after climbing through the windows and snatching a comfy spot.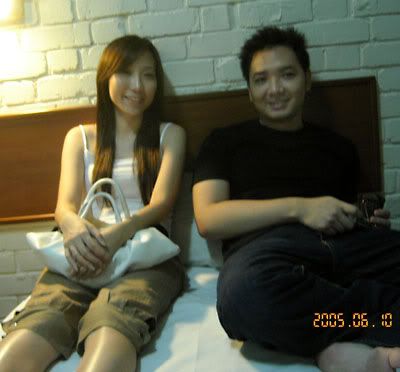 ~~~~~~~~~~~~~~~~~~~
He's having his first paper today.. Today is the first day that we did not talk on the phone AT ALL. Called him many times just now but nobody answered.. guess he must be sleeping..abit worried...
Kiyo 到此一游 @ 11:28 PM