Saturday, June 18, 2005
*~*~*~*~*~*~*~*~*~*~*~*~*~*~
Yeah.. It's him
OEB, you want to know which block I live ar... read the straits times..
I couldnt really sleep yesterday night and this morning I woke up at 7 plus to read the newspaper to confirm what my neighbours have said yesterday night about the gruesome cut-up female body parts found in Kallang River.
My "good" neighbours called my mum yesterday night to inform her that the CID was searching for clues, took several suspected plastic bags found in his house which were the same as the one found containing the body and they found the head in the house.
(Seriously, I dont know whether the "head" part is true, you know la, neighbours tend to exaggerate, but thank kyu hor.. i need to pass by his house before I can get home neh.. like dat you think I dare to go home alone late??!?)
I was really shocked! frankly speaking.. the lift we took that faithful morning did had some dark red stains on the wall and floor.. I thought it was just some chocolate stains!
(I still trying to psycho myself maybe it is not blood but the CID took pictures of the stains liao..)
& my dad told me the wall is dirty dont lean on it..come to think of it, i am really darn scared.. cos he lives just one floor above and one unit away from my house!
His family are all VERY NICE people and he and his wife ARE VERY loving.. although they were middle age, they always held hands whereever they go.. very couple.. Go marketing together in their bicycle and his wife will sit in front "tian mi mi" style. I remembered that I told my bf I wanted to be like them when we are old.. still holding hands.. still so loving..
Why!?!
n thanks to him..
IF
he really
IS
the murderer, how am i going to go home during late night now!?!?
(my bf ask me not to go zouk this wednesday.. he say too late)
:( Have to pass by the common staircase as the lift is at his level..even my mum have goose pimples..I have vivid imagination okie..
he previously work in some cutting metal shop or so i have heard...
& so coincidental, I found a flower podder zeux who lives in the same block and a few storeys directly below me who saw the police as well...
So...



"Who wants to send me home after zouk on Wednesday night?"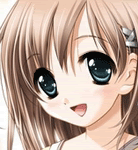 Hm... but I wont let my imagination run wild..he's only a
SUSPECT
. He will be charged today and I guess more news will come out. I'm crossing my fingers, maybe it's not him??
Kiyo 到此一游 @ 8:45 AM