Monday, June 13, 2005
*~*~*~*~*~*~*~*~*~*~*~*~*~*~
What is happening?
Having loads of problems.. I thought everything will be fine and I even called to change the date for the accomodation for my trip. Now Darren says that he's kinda scared that he might fail and may need to take sub paper.
-_-
Sigh..
Okie I shall not worry about this though.. My leave has been approved, flight tickets are plentiful, & I told xin.. worse come to worse. I shall go myself. Hahahah. It's not as if I have not traveled alone before. Shopping alone can be very disastrous, there's nobody to stop you...
But of course, I hope Darren (you) won't fail and come with me!
*to carry my shopping bags.. =P*
Picture time again... Went visiting my manager's new born baby of 3 months last weekend! Kawaii desu ne! He is so cute and bui! And I believe he loves yellow too cos he's always smiling at me. haha or am I imagining it..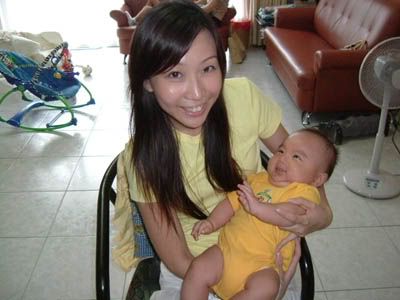 Okie.. I don't usually sit like that.. This is totally not me.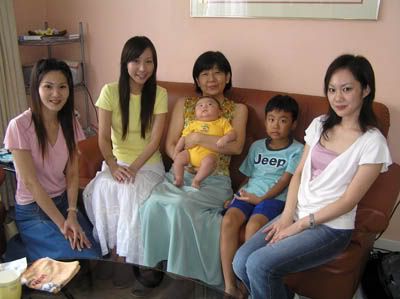 Cakes from Awfully chocolate. This is the rum & raisin version.
It taste awful....ly nice!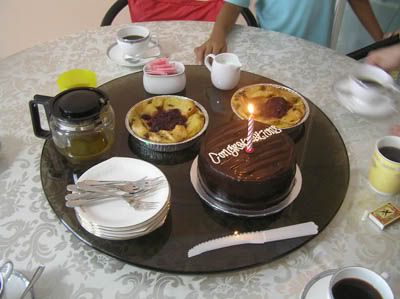 Ktv pics II
eh..actually winston sent me his pictures yesterday le.. *opps* forgot to forward a copy to ppm. Sorry! haha :)
xdd n me.. he kept stepping onto my skirt that day!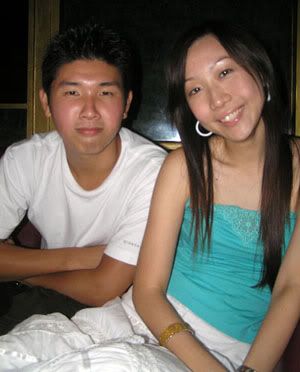 Yeah.. it's me.. I nearly blasted the speakers off..
Click for larger version & look at their expressions.. -_-'''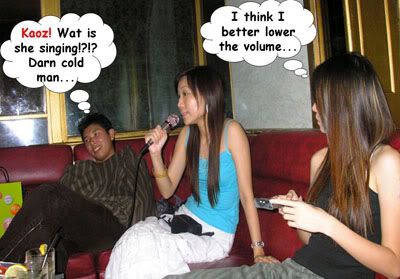 Kiyo 到此一游 @ 10:57 PM