Thursday, June 23, 2005
*~*~*~*~*~*~*~*~*~*~*~*~*~*~
I cant drink la.. I need training
Went to the Samsung 2nd birthday bash at Zouk.. (yeah my virgin trip to Zouk). It was still okie.. It's just that we were chased out by the Zouk people after the event cos we thought we could stay there throughout like the 1st bday bash at double O.Apparently NOT.
After waiting for some time, Taufik appeared! He's really cute and very smooth. I couldnt catch him with his eyes open while he's singing..
Eyes closed...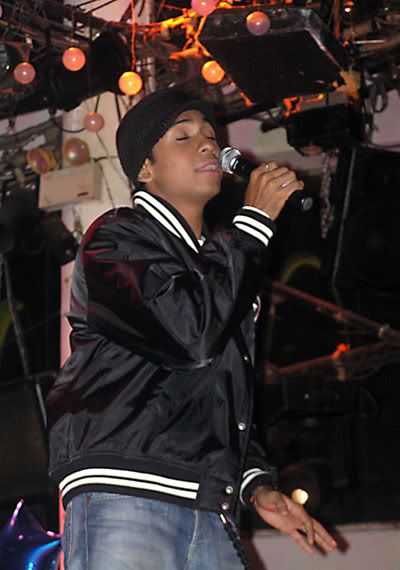 Eyes closed again.. Arggh and machiam Zhang Hui Mei singing style.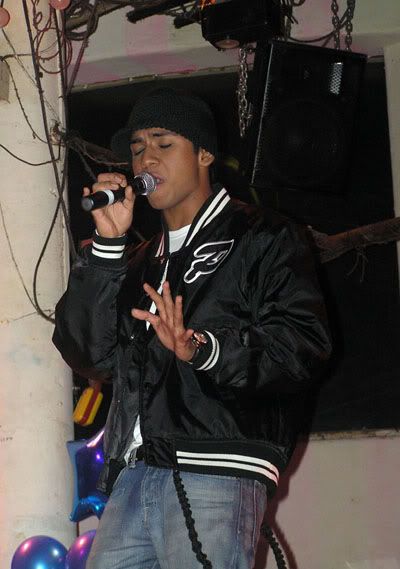 Finally! Cute one!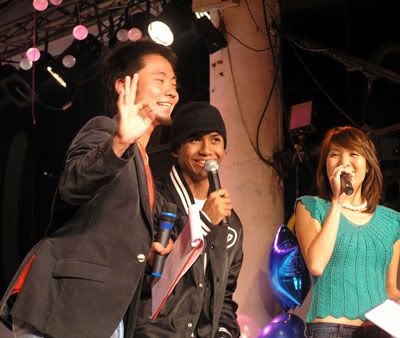 OKIE... I guessed the music must be too loud cos i heard ppm telling me that gerald asked me to take pictures of Daniel Ong.
Hmm.. I was shocked into silence for a second wondering why he want to take pictures of Daniel!?!
Gay meh??
Nevertheless, I took for my bludder. He wants Daniel. I GIVE HIM DANIEL. Was still so proud of myself that I got this picture with such a "nice" pose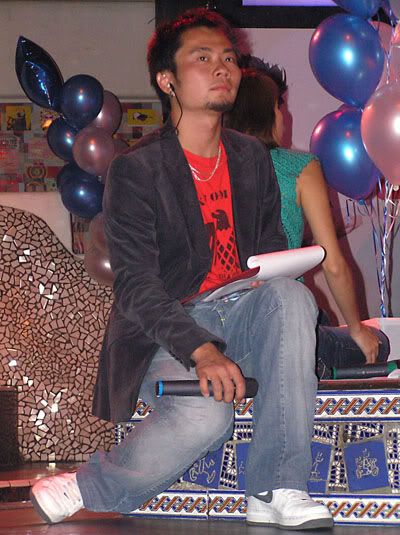 Than it turned out that.. he wanted
Carrie Chong's
pictures.. not
Daniel Ong
.. Their names sounded so different.. What's WRONG with ME!?!? Wahahha. I think my ears are playing tricks man.. I couldnt get drunk on COKE right? I'm sorry bro..
Shi Kang Jun.. He's darn cute too.But why did I capture such a constipated look of him? sian..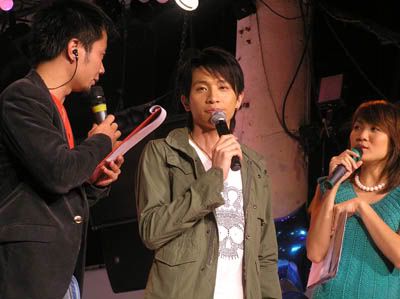 Another one with Cute Carrie looking so sweetly at Mr Shi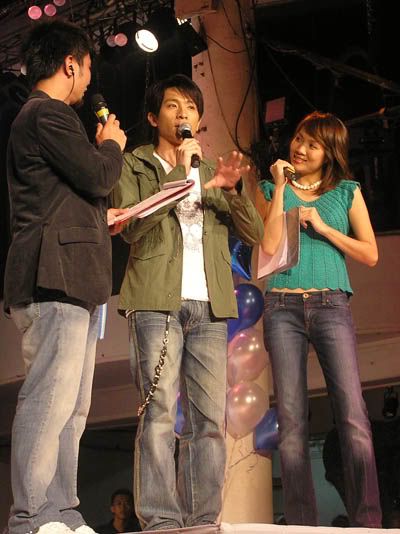 Me and Ppm. This was taken when we were ONLY DRINKING COKE okie.. Why do we looked half drunk!?! But for a wide eye version, Look at it for 3s...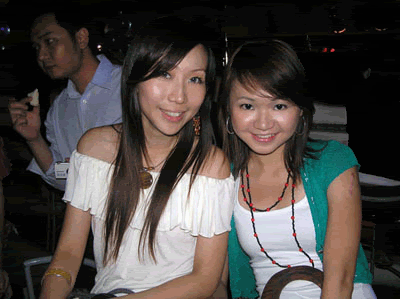 How I wish our eyes were DIS BIG.
yes.. we are watching YOU.
Our group picture before leaving Zouk..
From Behind Left : Fulong, Gerald
(who thinks that he is chen guan xi)
, Winston, Ivan, Zen, Me!!, Ppm, Astor and Steph)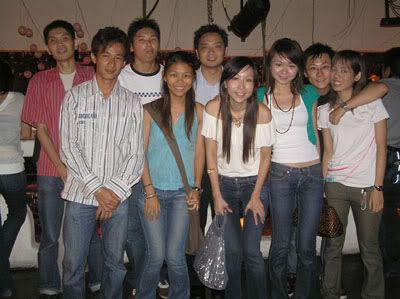 Eh.. Winston.. dont want to take picture dont like dat leh... Passport picture ar? haha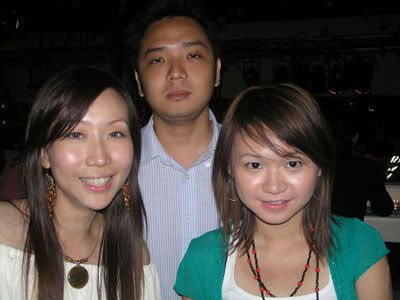 SFC couple! Astor & Steph who got to know each other through this site and have been dating for quite some time... so sweet.. =D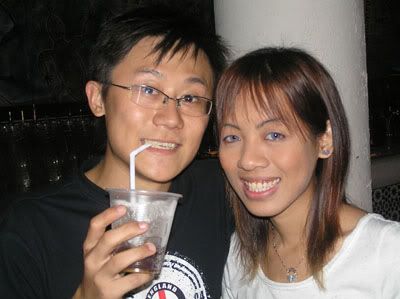 Kiyo 到此一游 @ 10:16 PM