Monday, May 16, 2005
*~*~*~*~*~*~*~*~*~*~*~*~*~*~
Why do I have so much to blog?
The reason being...
1. I am darn eng
2. I am real darn eng
3. I am Full Of Crap
But you would have noticed that from periods like June - July or Nov - Dec, i hardly blogged at all. Coz darren was back for vacation and usually we will catch movies on weekday evenings.. You wont be interested in those lovey dovey stuff as well..
SENTOSA PART II!!
(Be forewarned, lame captions included)
(there will be a Part III of photos from Gerald's cam coming up tmr)
I seriously think that you guys either HATE ME.. or I just appear at the WRONG place at the WRONG time with the WRONG hairstyle somemore.
How can so many photos be WRONG in a day?!?
Group
gambling
pic 1.
Yeah that's my butt. Nice meeting you.
*waves*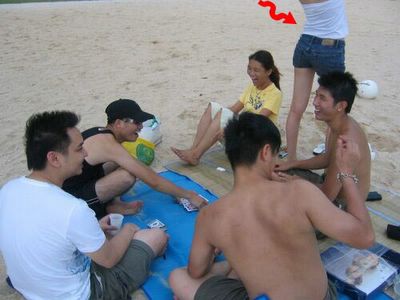 Group
gambling
pic 2.
I'm quite certain that peppermin dont really like me to be in the picture..
Headless! hahaha
:D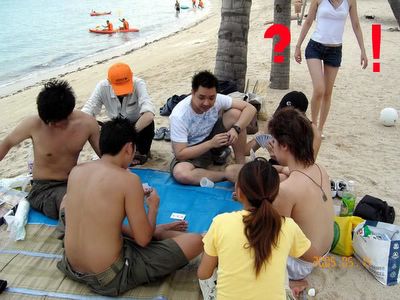 Group
gambling
pic 3.
(Please dont call me Kiyomi in the future. My name has officially changed to
SADAKO TENG

,it will appear in my IC from next week onwards)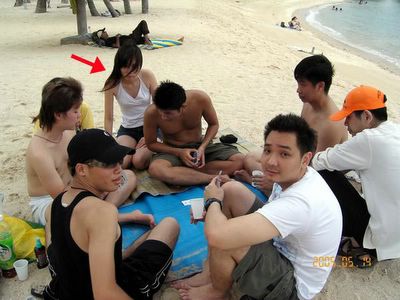 New link to
Kelvin Koh
, on the right. My photography idol besides my xdd, Gerald. Nothing to say for xdd, he's the best in my heart!
(photog cum stylist cum shopping buddy)

(eh.. i like your shades, you know what to do right?...hiak hiak hiak)
Coming back to kelvin, he is
ANOTHER
C
alifornia
F
itness
C
enter
"sleeping member" besides Zen, or according to him.. he is worse than that.
HE is into "
COMA
" aledi. wahahahha
He is another person that i will be dragging to attend combat classes too .. he never attended combat before, only spinning i think..He may meet my sis..
So... if you see
My DIVA Sis
, Kelvin
(sure can recognize the

DIVA

in person. If not, just take a look around who's taking pictures inside the gym. CONFIRM it's her)
Remember to say Hi !
Kiyo 到此一游 @ 7:59 PM