Sunday, May 29, 2005
*~*~*~*~*~*~*~*~*~*~*~*~*~*~
And I was telling G happily yesterday..
that zen and my sister will be joining me today at combat class.. and both of them didnt turn up!
Zen wasnt feeling very well today.
It's really okie Zen, join me next week and take care! Sis didnt go cos she couldnt find her gym top.. sigh...anyway, was quite crowded today too, maybe they knew that she's leaving soon so came down to attend her last few classes.
Gerald threw me another bombshell.. we were supposed to book our flight to taipei by this sunday but alex wasnt able to confirm as he might not be able to get his leave approved..And if alex couldnt go, he will have to find another person to share the room with him. I suggested to ask his close female buddy to share the room. BUT... he has this serious problem always thinking that the
WHOLE WORLD
is dying to rape him. He doesnt even want to sleep on the same bed with Alex. hahah
~~~~~~~~~~~~~~~~~~~~~~~~~~~~~~~~~~~~~
Went out with xin yesterday to meet the banquet manager and discussed some of the details for her wedding. Preparing for weddings are so much work! and she is doing most of the stuff herself..so yesterday was sort of a "complain session" of how SOME guys
(must emphasize SOME otherwise wait tio flame)
dont seem to have much of an opinion about weddings.. I cannot imagine what will mine be like. Most likely i will handle most of the things myself too, which is good cos i can have EVERYTHING in the way i wanted, but on the other hand.. might as well i take my pictures myself, say 'I do' to myself, walk down the aisle myself hor. Involvement from both parties are very important, even if there are disagreements or quarrels, couples can learn how to make up after that..
I wore my turquoise skirt and bun up my hair yesterday!
This was my first try and i must say it is really difficult to DIY. It's still alright for casual shopping days but i would rather leave it to the experts if there are any important functions..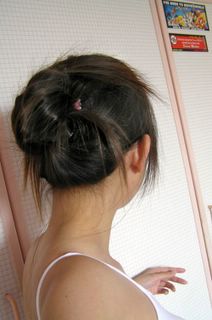 We took lunch at Ah Teng's Bakery..
(nope it's not MY bakery and the lunch was on her!)
haha.. She had a small tiff with her hubby the day before and to take "revenge".. she used her supplementary card to give me a treat!
i TAN DIO... SUPPLEMENTARY cards are really a good idea man.. must thank the people who invented it, maybe i will do that in the future too..
Photos!
We went to Art friend at bras basah to get some props for the tekan session. I wont say what it actually involves but i think the final product should be quite cute.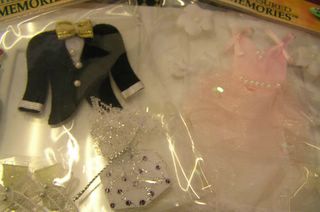 We ate deserts at Liang Seah Street. :thumbsup: man.. HK style deserts, try their honeydew sago, it's
HEAVENLY
.
Took pictures at the florist as she was still with her clients and we have nothing to do..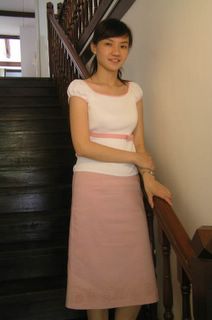 Kiyo 到此一游 @ 3:06 PM