Saturday, April 16, 2005
*~*~*~*~*~*~*~*~*~*~*~*~*~*~
Today IS a good shopping day
Last week went home empty handed, today didnt!! went out with my shopping buddy, Gerald again this week. He
REALLY
can walk lo.. never seen a guy that can shop so much. I think we shop from Wisma to Taka, to Paragon and than to Heeren, watched a fashion show than walked to somerset to take the train. Went to Raffles City... than city link.. and then suntec. hahah (and he didnt complain that he was tired, i think i looked more tired than him..)
Got a few stuff today.. a very nice green spag from Levis. Didnt know that Levis had such nice tops. Was watching a fashion show at Heeren than spot this top from levis. Wah.. cannot resist.. really nice, so i tried and it looks quite okie on me so i bought it! but frankly speaking.. it is quite ex... sigh... Saw my sister at Levis too. So surprised! she was trying out the new square flare jeans with a friend. hmmm.. the world is indeed small, but actually hor.. she should be always around that area.. always shop, gym than shop and than gym..
Guess what I got in the mail yesterday...
TaDa!!~!!
This mask is recommended by
Da S
in her Beauty Book. Okie.. I got the RED WINE MASK that is also mentioned in her book.. and this mask too! The red wine mask is really not bad but a bit ex leh.. I'm going to try this maybe a few days later and see whether it is really so good as claimed. From their websites, it seems that it is Out of Stock now!
hmm.. it works out to be about 20 singapore bucks per mask. Still cheaper than the SKII masks i used to have.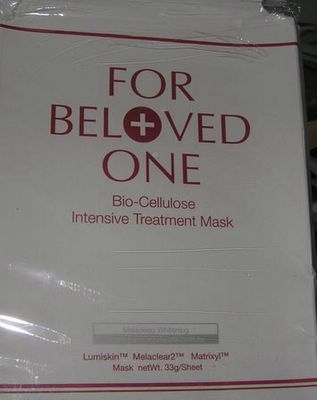 What it claims to do.....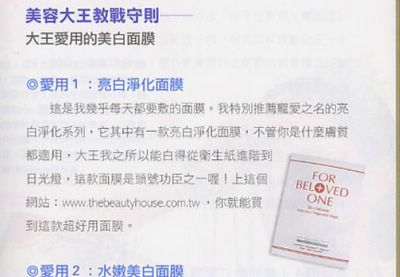 Kiyo 到此一游 @ 9:37 PM