Wednesday, April 27, 2005
*~*~*~*~*~*~*~*~*~*~*~*~*~*~
This is the last time I'm saying this
(Dont take me too seriously hor.. hee hee)
Somebody overseas added me in msn when he saw my pictures while he's searching something on the net . He said I looked awesome (which dont noe how true that is) and kept on asking me what's my age. he/she (which i think should be a 'he') said he needed somebody to talked to only... so he asked,
"you are 19 right?" (He's a poor guesser)
i told him i am 25.
...
(i waited)
...
(i waited)
...
(i waited)
I logged off.
end of chat.
Yes. I am 25 years old
and I'm gg to be 26 very soon.
Everybody seems to be suaning me that every now and then..
Besides being
old
, i am
flat chested
, have
flamingo legs
,
fat face
and
bugs bunny teeth
.
Please tell me something new man.... hahah
Yesterday oso.. that gerald.. i sent him our pictures we took at baker's inn in pepppermin's cam.
than suddenly his mother came in.. and saw that picture
(it's 1 of the pictures in the scrolling album on the right)
and asked him..
Gerald's Mum : "who's that? ur gf ar?"
Gerald : "no lar! so
old!
...."



i told him next time... say
NO LAR, FULL STOP
can aredi.
Comments and explanations on why
I AM NOT
his gf are redundant and absolutely
NOT
necessary and will only amount to personal attack.
And what is more hilarious is that.. his mum replied
'ya hor.. abit old...'
-__-''
Well done... *
claps
*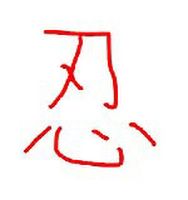 My friend's tea ceremony was moved from malaysia to Singapore! yippe! and i'm cordially being invited to be her jie mei!hiak hiak hiak.
I'm thinking 1001 ways to tekan the groom man...
Wont ask him to do push ups.. i need some naughty ideas..
hiak hiak hiak.
Kiyo 到此一游 @ 8:32 PM